Prayer resources to help you and your church pray for the people of Africa and the missionaries sharing the good news of Jesus with those who have never heard.
Please pray for Ethiopia, which has been in civil war for just over a year. As fighters of the Tigray People's Liberation Front move towards the capital, many foreign embassies are advising their citizens to leave the country and are evacuating non-essential Embassy staff. Please pray that God will bring an end to the fighting, and that those involved will seek a peaceful solution. AIM has a number of Ethiopian missionaries; please pray they will trust in God's unchanging faithfulness and know his peace. 
Sign up for our weekly prayer email…
Our weekly prayer email provides up to date prayer and praise items from the peoples of Africa and the missionaries serving among them.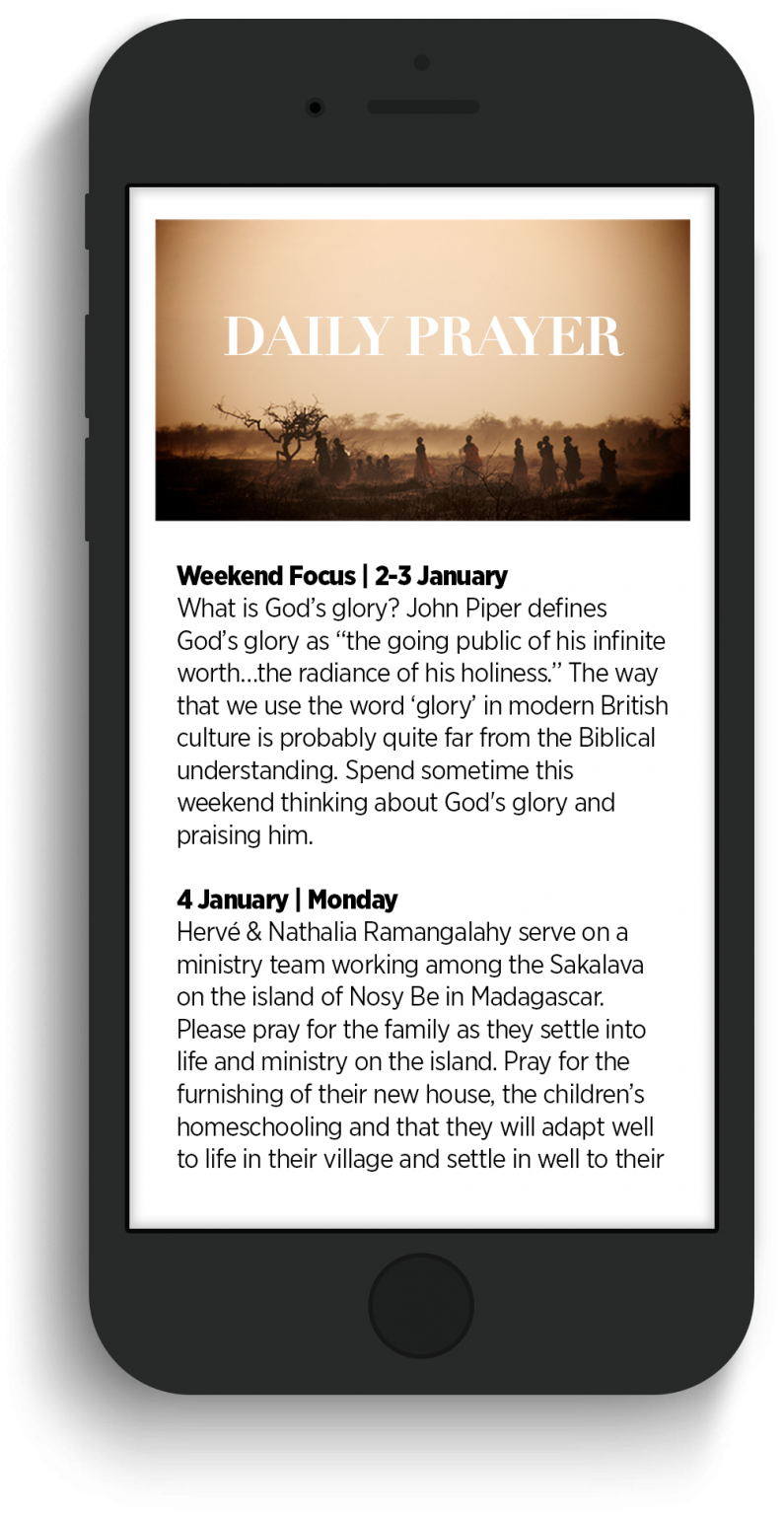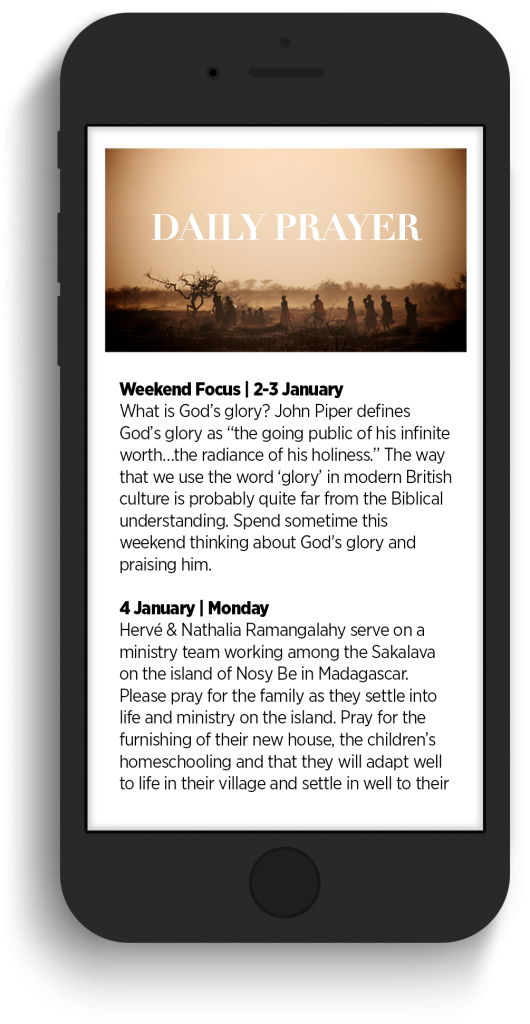 PrayerMate is an app that helps you pray for the people and causes you care about.
Scroll down to see more prayer resources to help equip you and your church