Prayer resources to help you and your church pray for the people of Africa and the missionaries sharing the good news of Jesus with those who have never heard.
Because of the Covid-19 pandemic the next Europe Based Orientation will run as a number of online sessions held during February and March. Please pray for the Personnel team as they plan and run it. Pray that, despite needing to be run remotely, it will still be a great blessing to the missionaries preparing to serve for the first time.
Sign up for our weekly prayer email…
Our weekly prayer email provides up to date prayer and praise items from the peoples of Africa and the missionaries serving among them.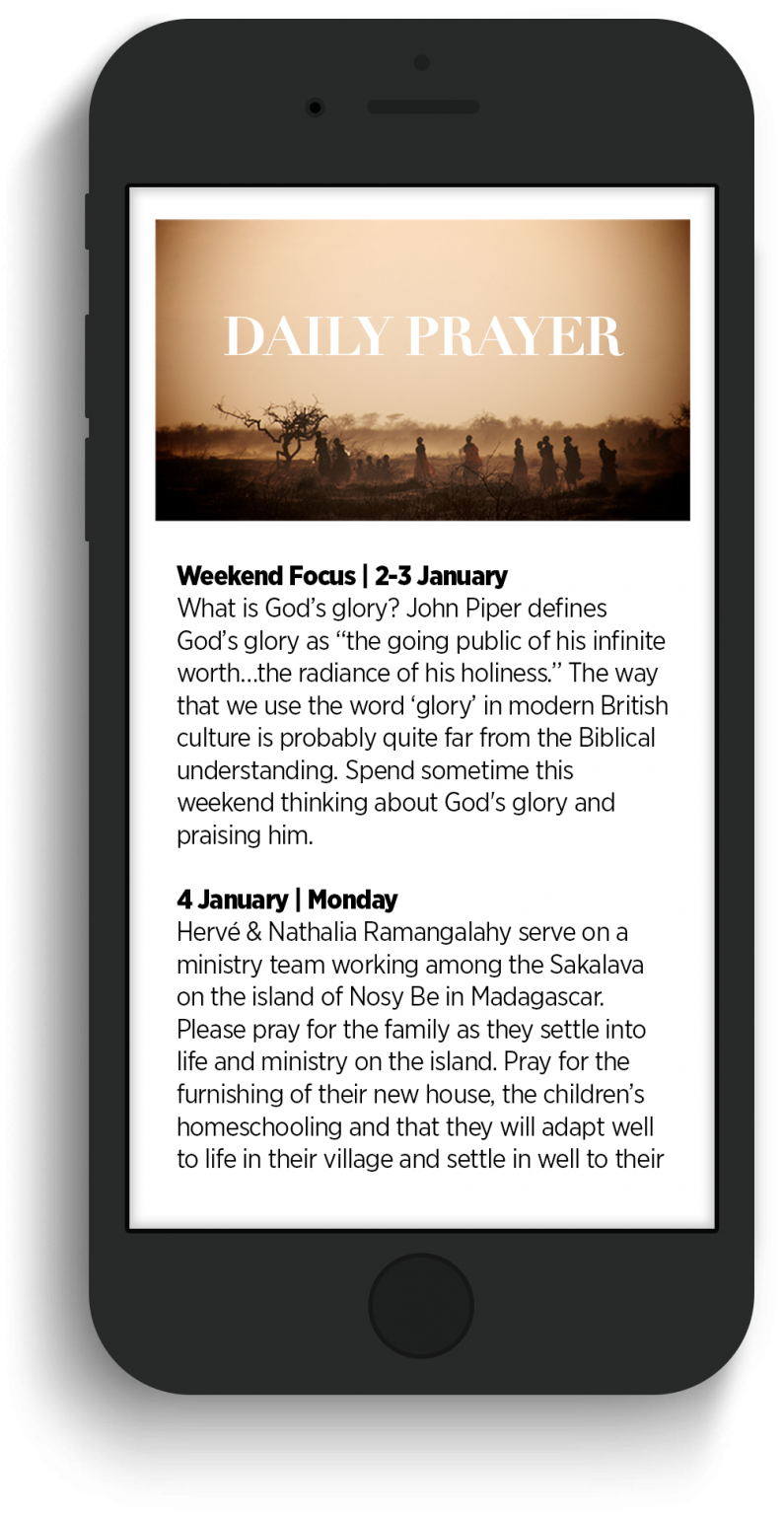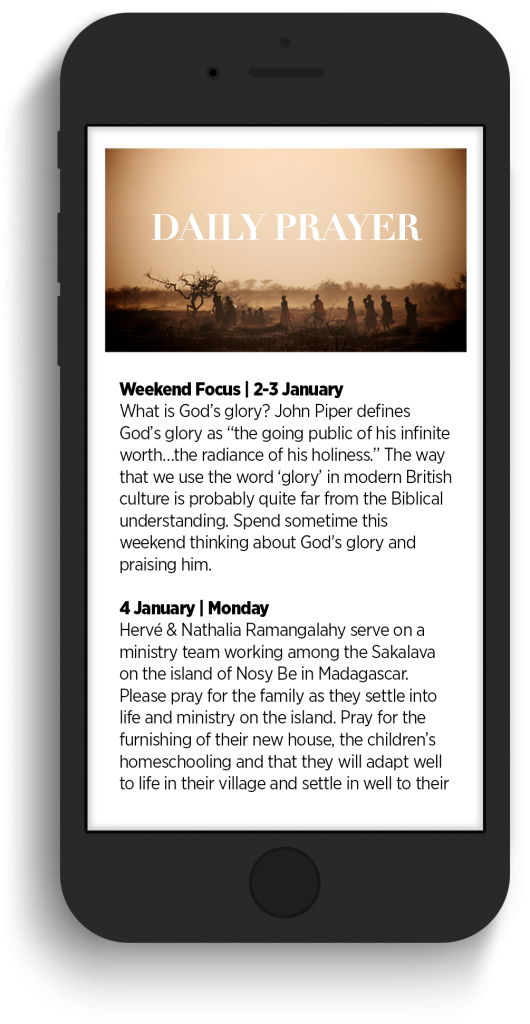 Scroll down to see more prayer resources to help equip you and your church