New

Connect Lite

An essential guide to mission for people on the go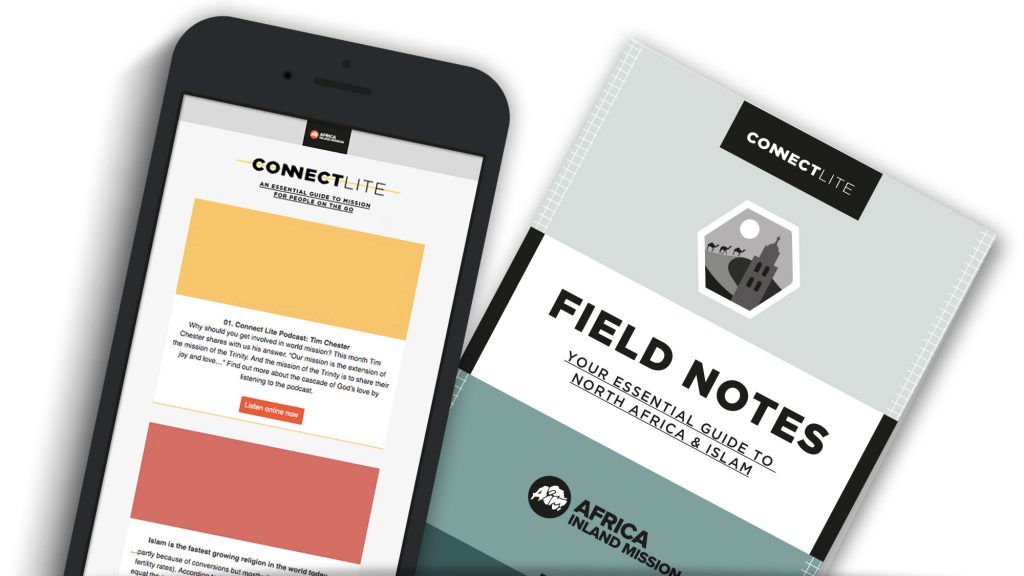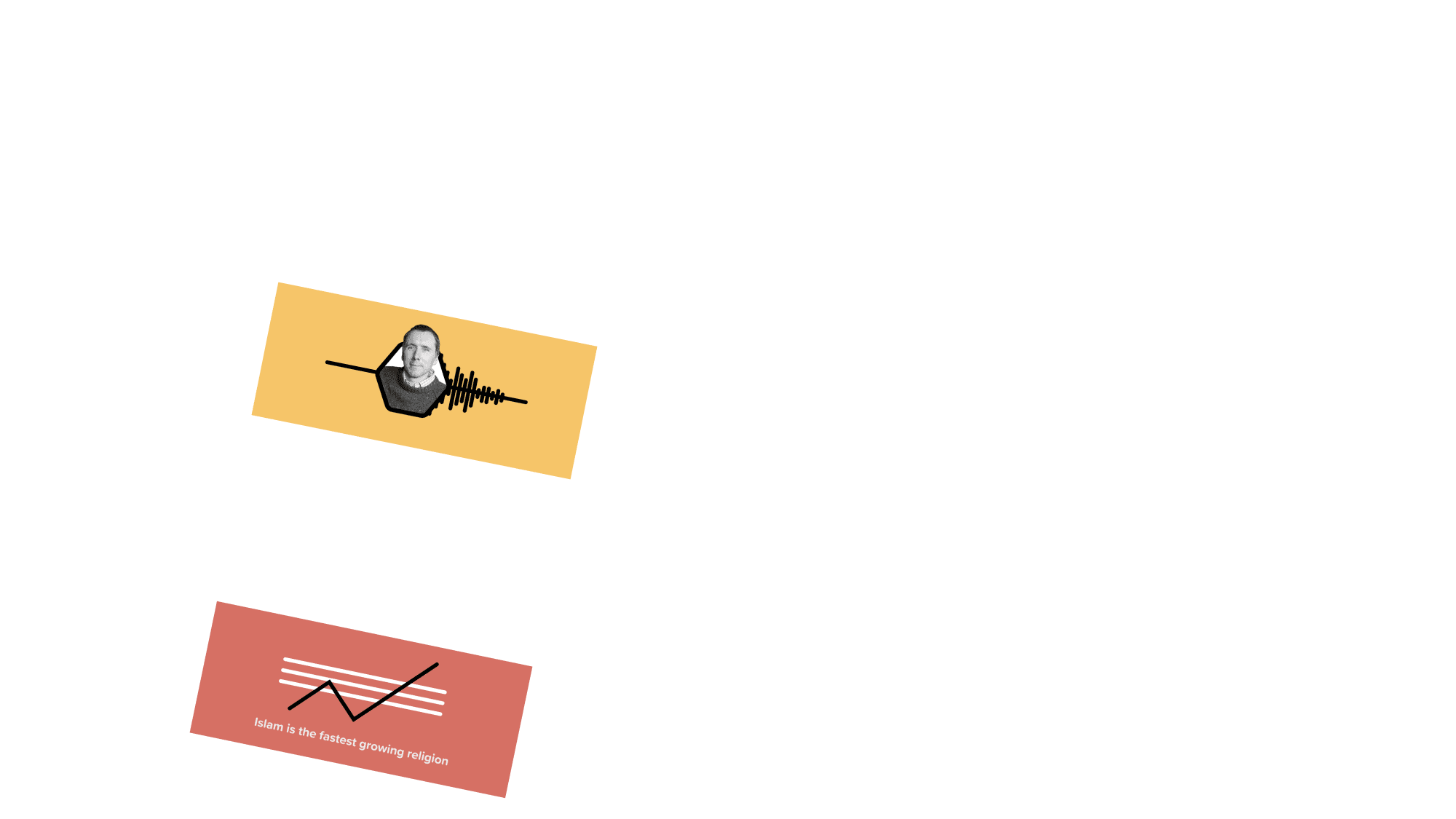 Connect Lite is a monthly email with either a podcast from a respected Christian thinker, a short story about what God is doing in Africa, or ideas on how you can make a real impact. There is also a quarterly paper version called Field Notes, to rest your screen eyes and continue to stir your curiosity.
Find out more and sign up for free
Connect

AIM's Magazine & Prayer Diary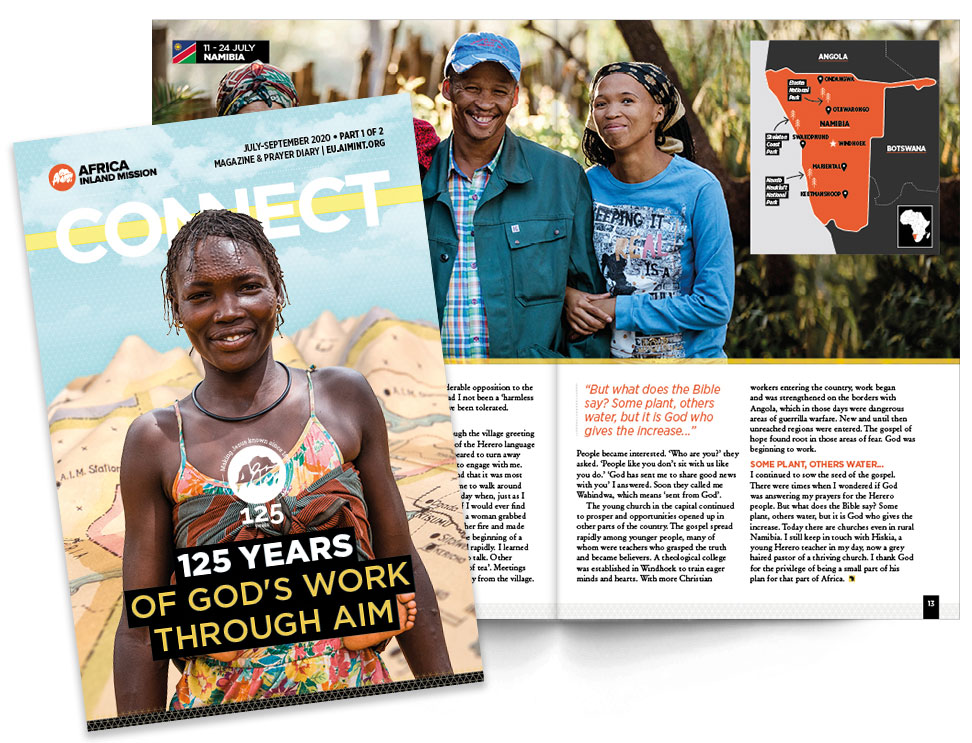 Connect is AIM's quarterly magazine & prayer diary. It includes a weekly focus on either an unreached people group, an African country or a ministry area. Alongside the daily prayer items are complementary stories and articles which we trust will encourage you to pray with more insight and praise God for what he is doing among African people.
Sign-up for Connect using the form, download a printable PDF for September or
View the complete Connect for July-September
Connect Junior

Children's prayer magazine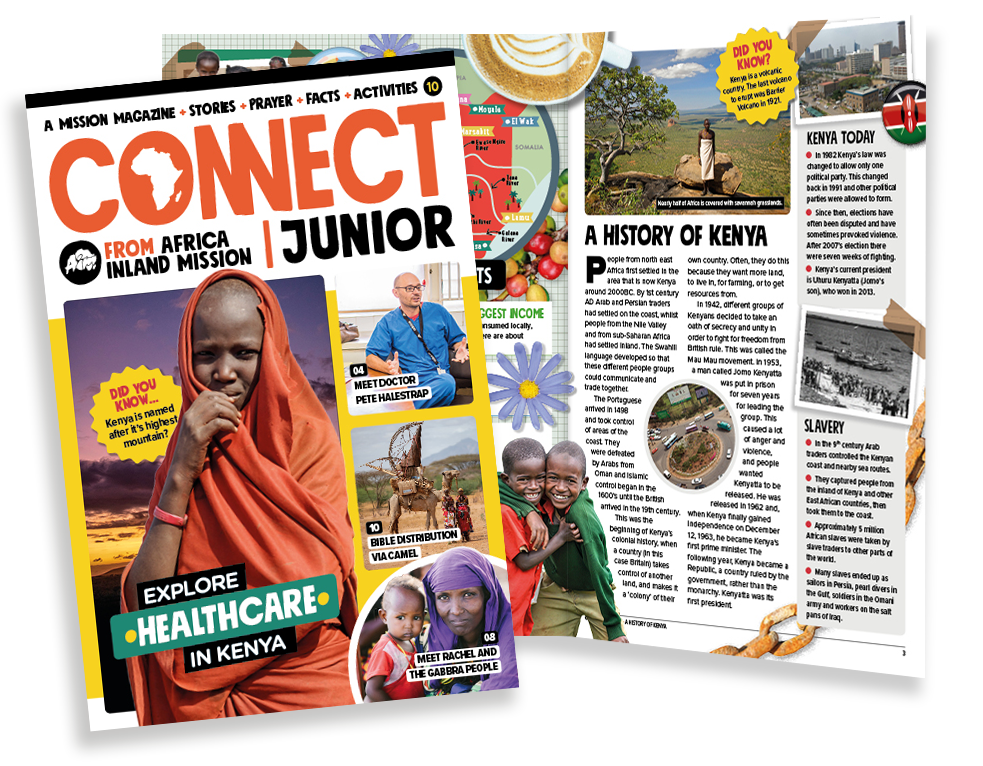 Connect Junior is AIM's quarterly magazine for children. It includes stories, facts, activities and information to help you pray for Africa's people and those who go and proclaim the good news of Jesus Christ. Sign up for Connect Junior and you'll also receive a map of Africa, including illustrations, facts and flags on each of the countries and also a prayer focus on ten of Africa's people groups.
Prayer resources

For you and your church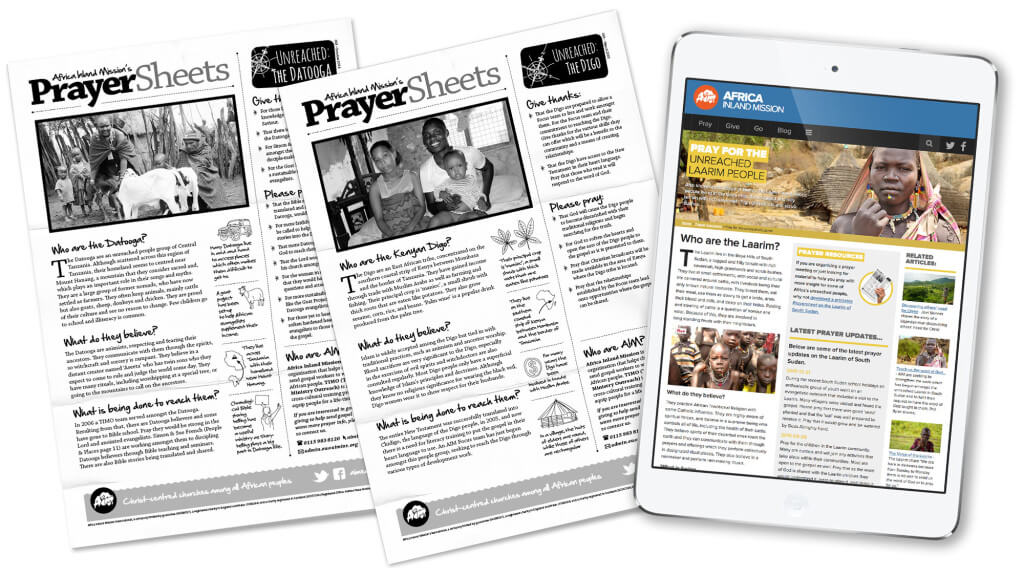 Looking for prayer resources to help you or your church pray with more insight for some of Africa's unreached people? We have focused on a number of people groups that we're ministering among. Here you can find a brief introduction to these people groups, latest prayer news and downloadable prayer sheets.
AIMail & Prayer Line

weekly news & prayer items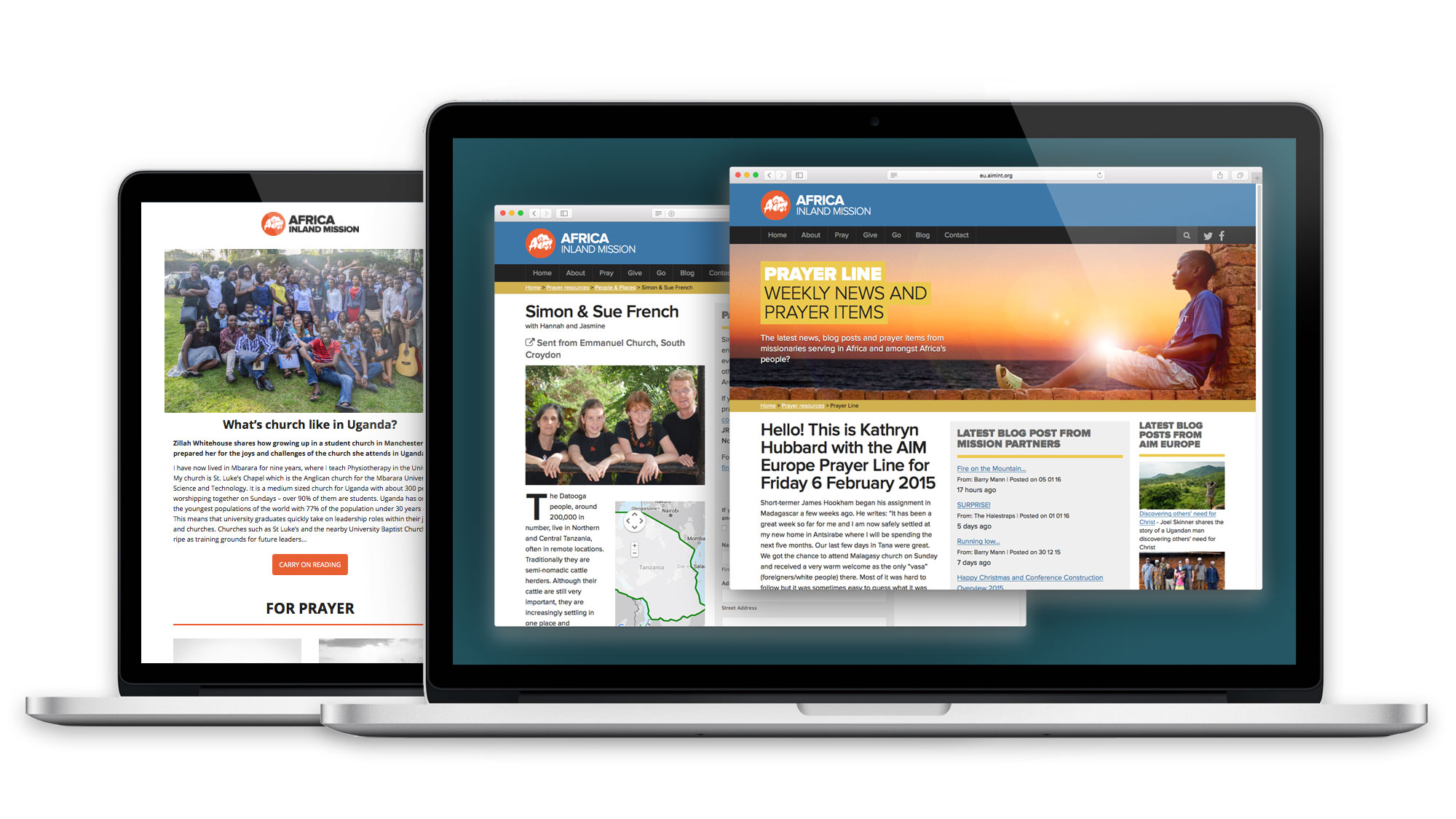 Want the latest news items and prayer requests from missionaries serving amongst Africa's people? AIMail is our weekly email which includes Prayer Line – up to date prayer items and news from the mission field.
Sign-up for AIMail using the form or
People & Places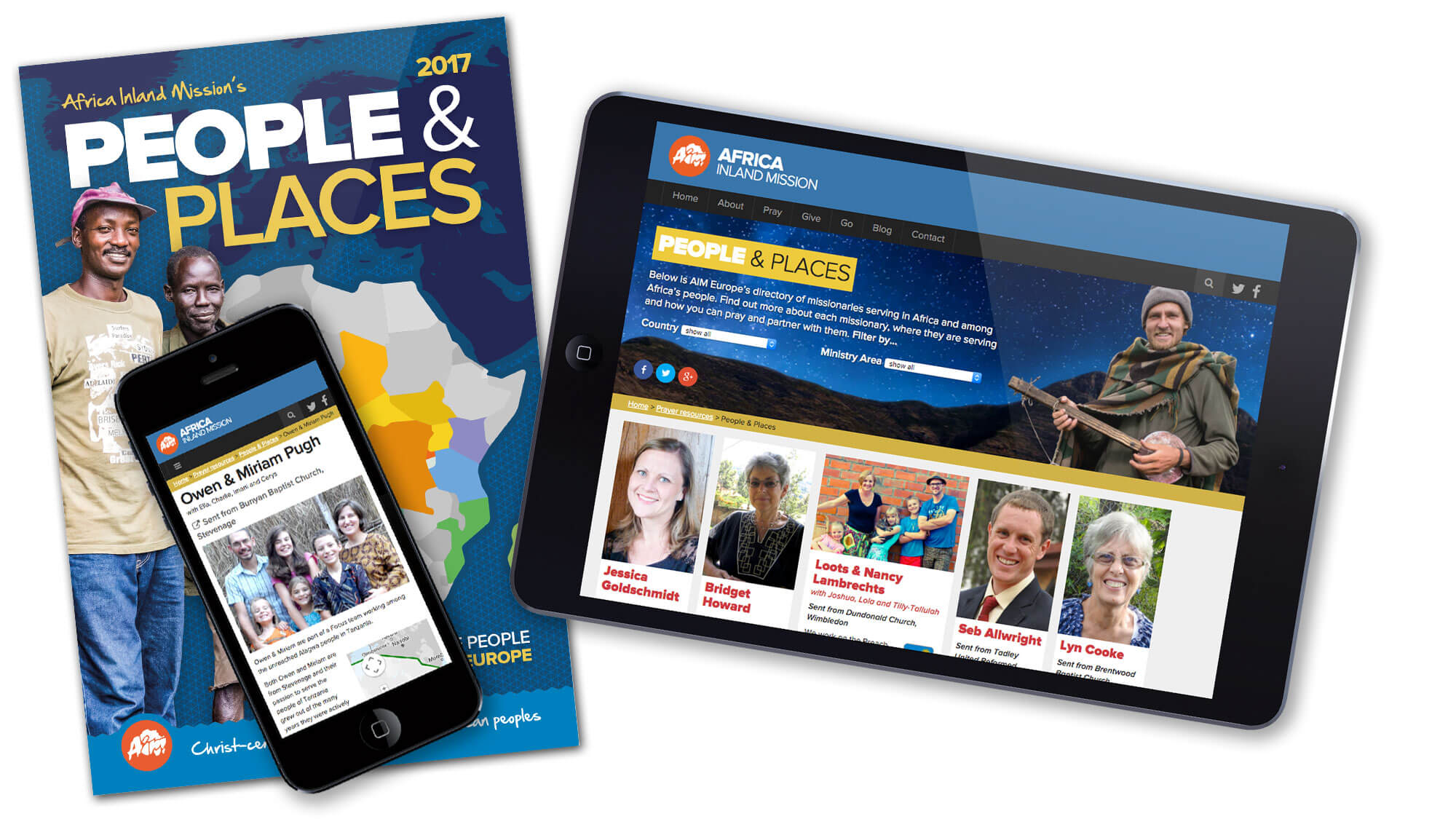 People & Places is AIM Europe's directory of missionaries. This can be used as a guide to help you know who's who in our publications and also to find out the latest items for prayer from each of those working in Africa and amongst Africa's people.