Wendy Atkins shares news from the team going to the Zande, a people group situated on the border of C.A.R and the D.R.C, giving us a glimpse of what life is like in these war torn areas of Africa.
A stepping stone
The team are almost ready to leave, to go to the Democratic Republic of Congo to learn language and the culture of the Zande, a stepping stone to one day fulfilling a bigger vision of working with the Zande church to reach the unreached Mbororo. To say they are not going into an easy context is somewhat of an understatement. The team will leave the wide concrete roads of America and instead drive down dirt roads to houses that are still not completely ready for their stay. With no mobile reception and therefore no internet, theres will be a true cultural immersion. The church is ready to welcome them though. We introduced you to Jean Baptiste and Julienne Mboriundore in our last magazine, this Zande missionary couple will be amongst the church leaders seeking to support the team and work with them as they adapt to life and culture in this border area between Central African Republic and Democratic Republic of Congo.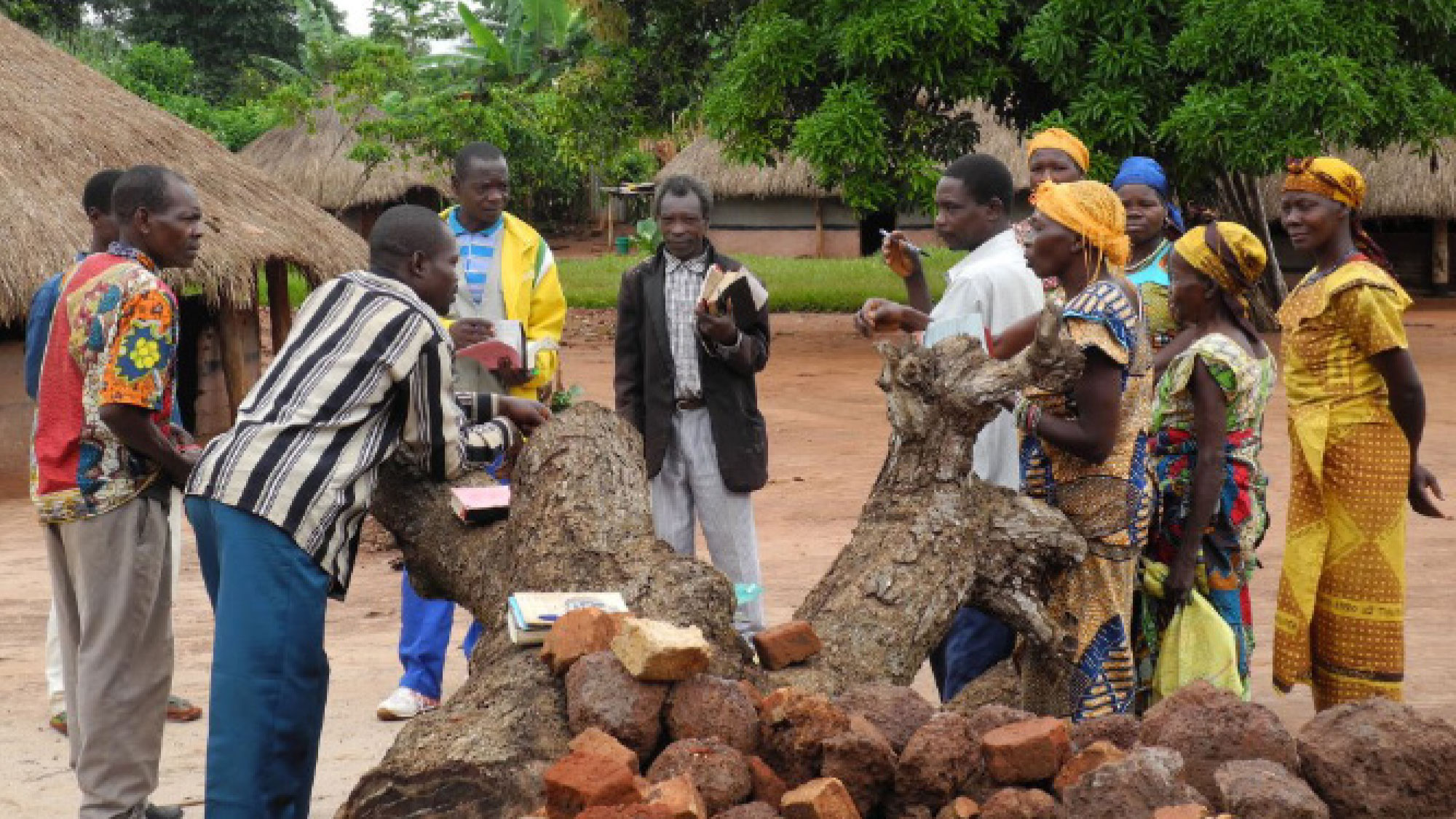 Who are the Zande?
Over one million Azande live in South Sudan, Democratic Republic of Congo, and Central African Republic. The Church exists among them but there is much need for revival, for further equipping of church leaders, and for the discipleship of believers. As many Zande believers continue to follow their traditional ways of thinking and doing, there is great need for efforts that will help them develop a biblical worldview. The difficulties these people are facing – living in isolated areas ravaged by rebels, many people displaced and living as refugees, poor infrastructure resulting in an economy that is limping along, weak educational systems, and lack of quality health care – are also major prayer needs.
The Central African Republic Conflict
We in no way claim to be experts, and do not want to become political commentators on this conflict, however, we feel it is important to share with you news from the ground in the CAR. In December 2012, 5000 Seleka forces marched from the north of the country and by April 2013 had destroyed their opposition and effectively taken hold of Bangui (the capital of CAR) and the whole country. The Seleka forces are Islamic and in destroying opposition to their rule, they also carried out brutal attacks on Christian pastors and traders. Unsurprisingly perhaps, the population rose up in opposition to the Seleka forces, a wave known as 'Anti-Balaka.' Despite what you may have seen portrayed via our western media outlets, these fighters are not in fact associated with churches in CAR, instead the name originally stood for 'anti bullets of the AK47'. Many of the Anti-Balaka fighters are strongly tied to African Traditional Religions wearing amulets and necklaces to protect them from harm. Now the Anti-Balaka forces have driven the Seleka out of Bangui, and in doing so destroyed in retaliation the things the Seleka valued; mosques and Muslim businesses.
"…give thanks, that in the midst of the all of the violence and upheaval the gospel is still being preached."
7000 African peacekeepers have been deployed to the country and at the moment a peace settlement appears to be holding. An interim President has been installed and negotiations are underway to agree upon an interim Prime Minister. This is a country that still needs your prayers. But give thanks, that in the midst of the all of the violence and upheaval the gospel is still being preached. One church in Bangui was hit by a mortar in the midst of the fighting and tragically 37 members of the congregation were killed. The church however, continues to meet, prioritising the declaration of the gospel and worship of their Lord. 'Give thanks in all circumstances for this is God's will for you in Christ Jesus.'
1 Thessalonians 5:18