Who are the Gabbra?
The Gabbra are a Cushitic people group who live in the Chalbi desert along the border of Kenya and Ethiopia, keeping livestock such as camels, sheep and goats. The camel is central to their way of life and economy, and they follow weather patterns to move their herds in search of water and pasture. Traditionally they moved freely across the border, but life is now more difficult as there is less grazing land available (which is semi-arid), and there are more people and bigger herds. Drought always poses a risk. Herders have mobile houses that are made of sticks, woven mats, skins and cloth, so they can easily move it all on two or three camels. Women, children, and the elderly remain in semi-permanent shelters.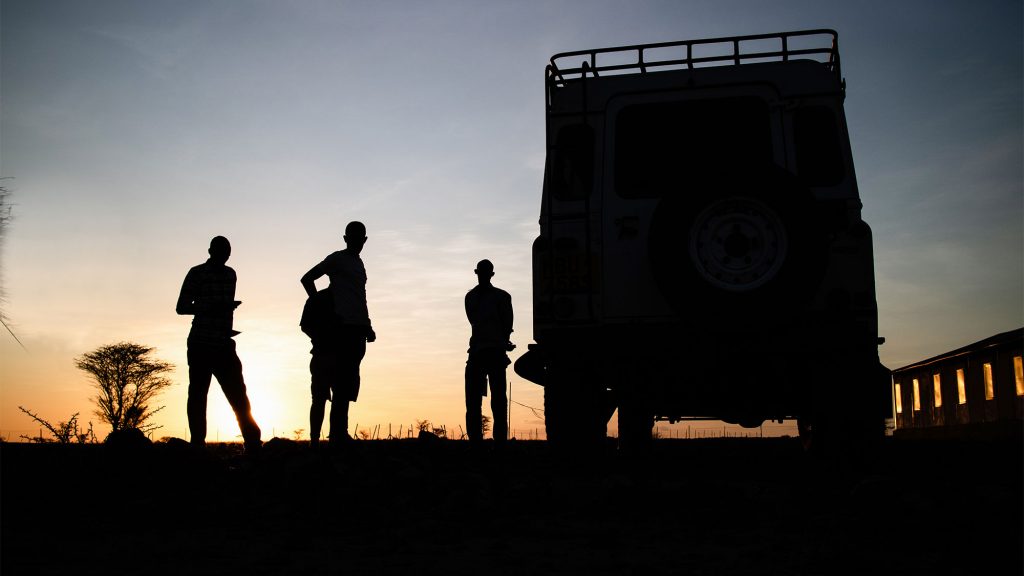 What do they believe?
The Gabbra believe in a benevolent God (Wak) who gives rain as he pleases. Animal sacrifices and ritual prayers are part of their religious practices. They believe in "merciless" justice, where grace is unknown and wrongs are righted by payment. Forgiveness is possible, but the penalty must be paid. Ancestors are honoured, and many rituals are performed with fear of incorrect practices. "Ayana" worship—the worship of Satan and his angels—is a practice increasing among the Gabbra, with the centre of worship being at Dabel. The "Yaa" is the high court in each clan, choosing leaders and overseeing all spiritual aspects of the community.
What is being done to reach them?
Missionary outreach to the Gabbra began with a foundation of prayer and perseverance by the first AIM missionaries, who waited nearly 15 years for the first Gabbra to accept Jesus as his Saviour. Then, in 2008, Eddie and Rachel Anderson moved to Kalacha. At that point there were only 80 known believers among the Gabbra. Now Eddie and Rachel serve the Gabbra through various means in Dukana. Famine relief, well drilling, mechanical skills, and medical care are some of the ways they help the Gabbra with their every day needs. They also distribute audio Scriptures, have Bible studies, and hold church services. Eddie & Rachel oversee a radio tower and studio which broadcasts among the Gabbra as well as to several neighbouring people groups.