For over 35 years a Christian rural development programme in a remote and impoverished community in Kenya has been literally transforming not just the lives of the people but also the landscape itself. Here, Bill Rettie, who started the Cheptebo project in Kerio Valley, and Joseph Kimeli, the Director of the Cheptebo Centre, share about the transforming power of the gospel in producing effective, sustainable change.

 
Joseph: The first and impressive thing that has happened is that many people have come to know Jesus Christ and the light of the gospel has really changed my community. There went from being two churches in 1986 to over 24 now. If you go to these churches you will find men, elderly men, women, youth, children, all with the joy of salvation in them. You can see that now the Lord has blessed the people, they are the ones who are building their own churches and supporting their own communities.  
The community has seen what we do in our demonstration and training farm, how we take care of creation, how we conserve our soils and produce a wide variety of food crops and healthy animals. The surrounding communities have started to practice what we demonstrate and many come for training at our Agricultural Training Institute. Through this empowerment, slowly by slowly, the community is changing and coming to understand that we must take care of God's creation and help it be more productive.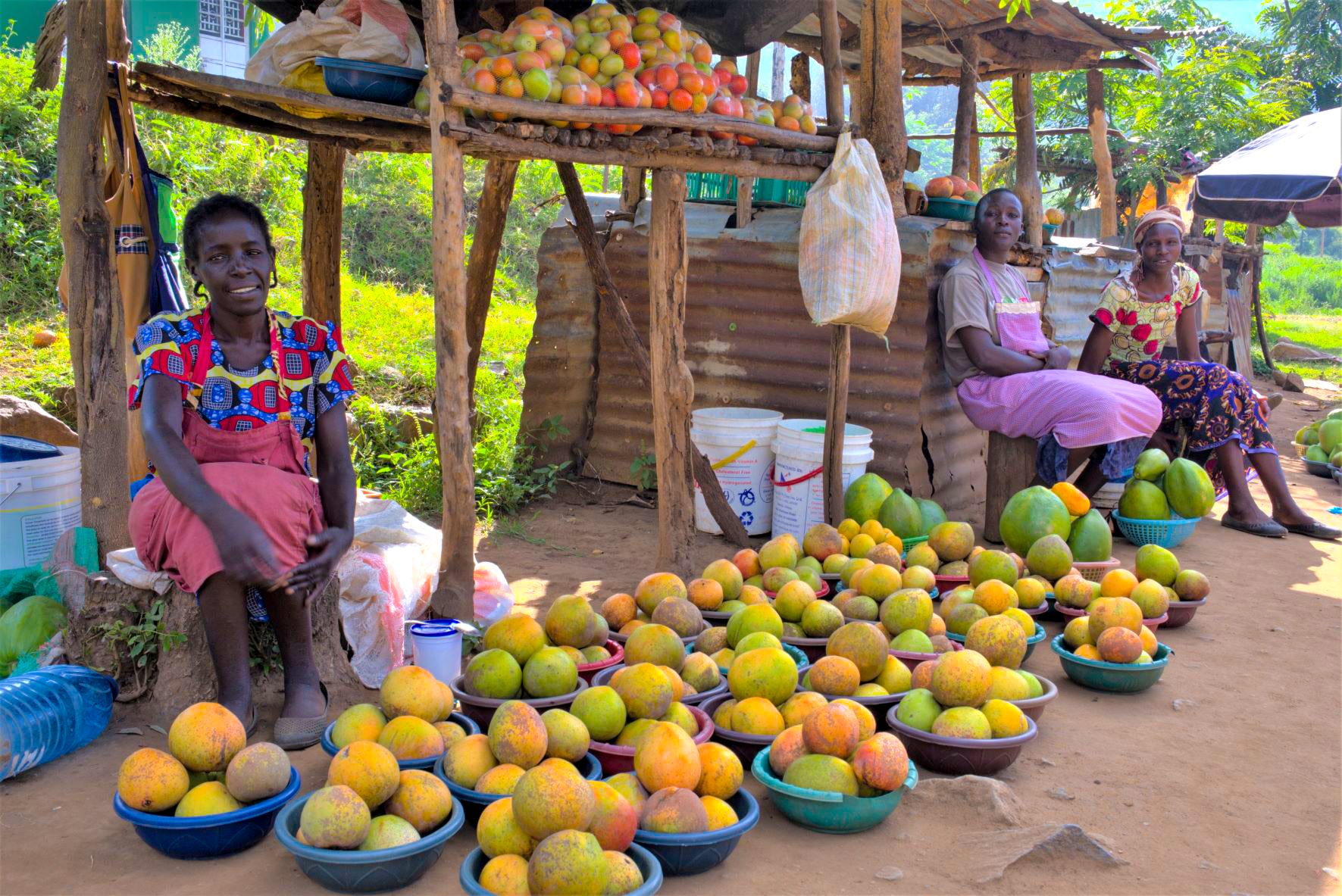 Finding enough food and water used to be a challenge in the valley, but now there are many different types of food available, ranging from vegetables, cereal crops and sweet potatoes, to many types of fruit. Along the road, where women previously sold alcohol, now you will find women selling fruits and vegetables. With improved food security resulting from what the project has done, health and education has improved in the community. Many children are now going to school, primary and secondary, and even to university.  In the past, most people thought Kerio Valley was not the best place to live. Now they have started to appreciate that Kerio Valley is good and many who left are returning to live and farm here. They know that God wanted them to be there. They see that God has a plan for everyone, wherever people live, because he is the creator. 
Hungry ears can't hear
Bill: The focus at Cheptebo in the early days was on the practical problems which the community members themselves had highlighted – water, food, education and health. While the project would develop ways of tackling these practical problems, the church meanwhile would preach the gospel. Initially this seemed like a workable strategy, but there were serious weaknesses in this approach which we did not fully recognise at the time. Practical and spiritual ministries are not separate and largely unrelated activities but are each part of the transforming work of the gospel. 
One of AIM's earliest pioneer missionaries asked in a letter home, 'Tell me, what is the use of preaching the gospel to people who are gripped with the awful pain of hunger? How can they grasp it? They want bread, and a fearful account will be laid to the charge of a self-satisfied church unless the pitiful cry… is heard.' In Kerio Valley the people were not only hungry, but had little expectation that things could ever really change. Even the government had classified the valley as a 'low potential area', reinforcing the notion that nothing of value was expected from it. The prevailing sense of hopelessness discouraged any initiative to improve their situation. The people well understood the challenges of living in the area and had concluded that, 'we are poor, we'll always be poor and nothing is ever really going to change in this place.' An understanding of this attitude led to a radical rethinking of how biblical transformation could impact the situation. We had to abandon the secular development notion that simply identifying the practical needs of the people and responding to them would bring about lasting change.  
We realised that effective, sustainable transformation does not start with the practical work itself. It needs to start with what the people think, about themselves and their situation. In Romans 12:2, the Apostle Paul urges that we, 'Do not conform to the pattern of this world but be transformed by the renewing of your mind'. This was to become a key principle for all the work of Cheptebo. We were totally dependent on the Lord to do this work of transformation in the minds of those we sought to help.  This led to a new understanding of what poverty, and a biblical response to development issues, was all about.  
In his analysis of the nature of poverty, Bryant Myers (Myers, 2011) acknowledges that it is a complex, multifaceted phenomenon, but he goes on to identify the root cause of the problem as being fundamentally relational. The basic problems do not lie in a lack of resources and training, vital as these may be, but rather begin with broken relationships. The primary relationship is that between God and man, which has been spoiled by man's rebellion and rejection of God's authority. If that is not addressed, then all other relationships will continue to obstruct positive change and development. Secondly, broken relationships between people can lead to greed, exploitation and conflict at both a local and international level. The third relationship of crucial importance is that of man's relationship to the created order. God's mandate is to care for creation and use its potential responsibly. In this, across our world, we are failing spectacularly. The destruction of productive agricultural land on a massive scale and the effects of pollution and greenhouse gas emissions on the whole global system is already well known. The COP26 Climate Change meetings have recently taken place and the unimaginable consequences of failing to care for creation as the Creator commanded, are starting to be recognised. Cheptebo stands as one small example of how things can be done differently.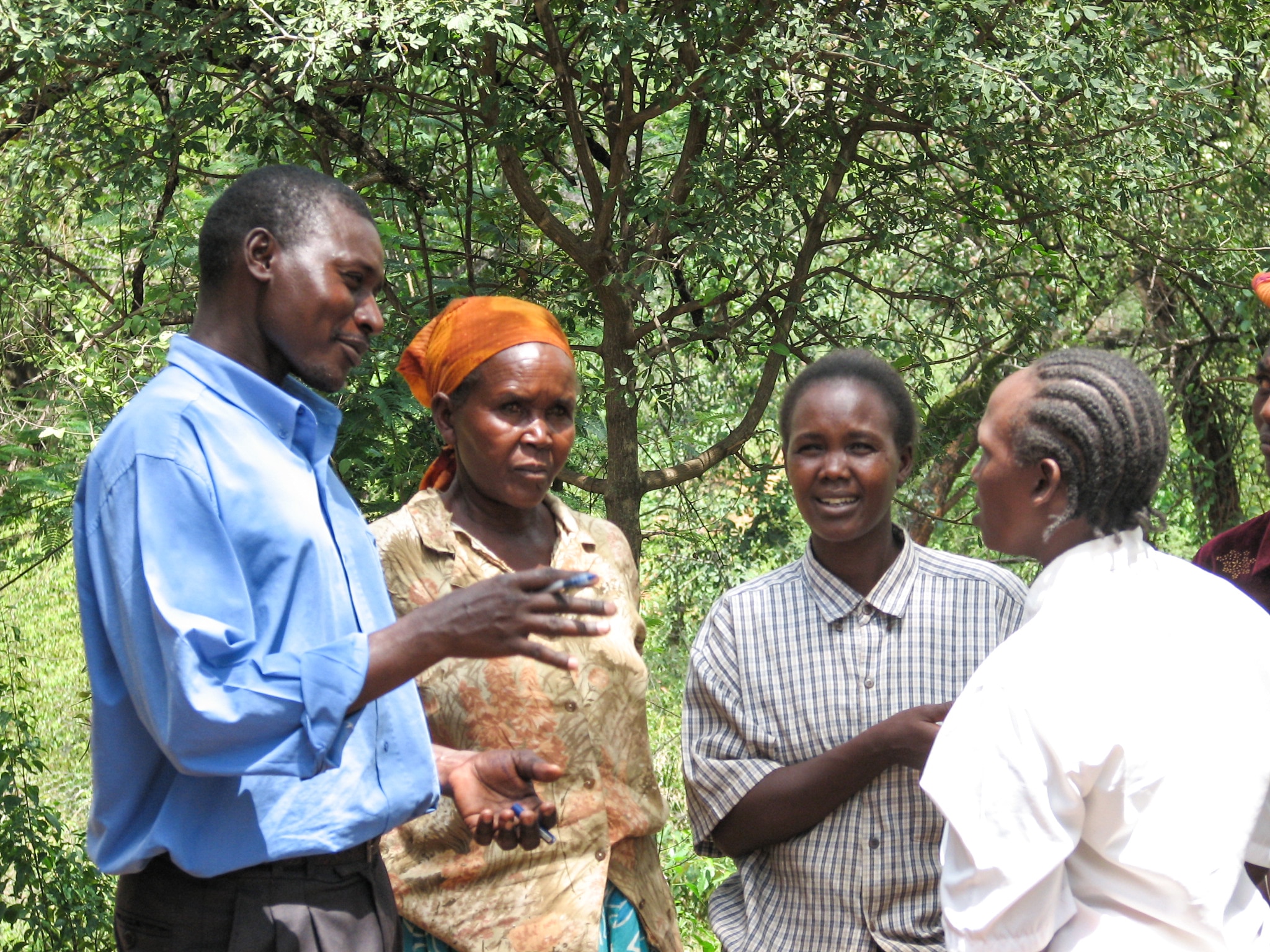 The balance between evangelism and development 
The urgency of gospel proclamation and the need to respond to vital practical needs has often challenged believers in their response. There can be compelling reasons to concentrate on either one at the expense of the other. In developing Cheptebo's strategy we also struggled to find an approach which would be consistent with biblical teaching.  Chris Wright (Wright, 2016) has written extensively on the mission of the church. He observes that the Great Commission does not begin with a command but rather with an assertion by Jesus: 'All authority in heaven and on earth has been given to me' (Matthew 28:28). The authority and responsibility then given to his disciples is correspondingly much wider than the command to make disciples. The church is called to be involved in God's great purpose of redeeming the whole creation into the new creation, through the death and resurrection of Christ and under his Lordship.  
The Cheptebo experience has been about much more than providing water and other material assistance to an impoverished community in Africa. The Bible draws a striking parallel between water, with the dramatic change it brings to dry ground, and the pouring out of the Spirit of God which brings change and transformation to the people themselves. Something more than streams of water has been flowing through Kerio Valley, bringing not just temporary relief but life changing transformation. Land that was previously considered unproductive is yielding bountiful harvests, a community is being released from a dependency on aid and a new spirit of optimism and purpose is spreading among its people. People are discovering their true identity and vocation in the liberating truths of the gospel of Christ. Through them, their valley is being transformed. 
Books referenced in this article:
Chris Wright, The Five Marks of Mission, Micah Global, 2016.
Bryant L Myers, Walking with the Poor, Orbis Books, (second ed. 2011).