Emma Foxall has been serving at AIM's office in Antananarivo, Madagascar. She shares with us one exciting project she's been involved with…
The vision of AIM's mission partners in Madagascar is not only to teach about and show the love of Jesus, it's to equip Christian nationals to carry on this work among their own people and abroad.
I have been involved in this very exciting venture in Antananarivo, Madagascar, working with mission partners to develop a training course that can be used well and easily by Malagasy believers. Setting this up was quite an undertaking as the mission partners were having to write the training course in English to begin with and then translate it into Malagasy. Some mission partners are from countries where English is not their first language and one of my roles was to help prepare the initial English version with them.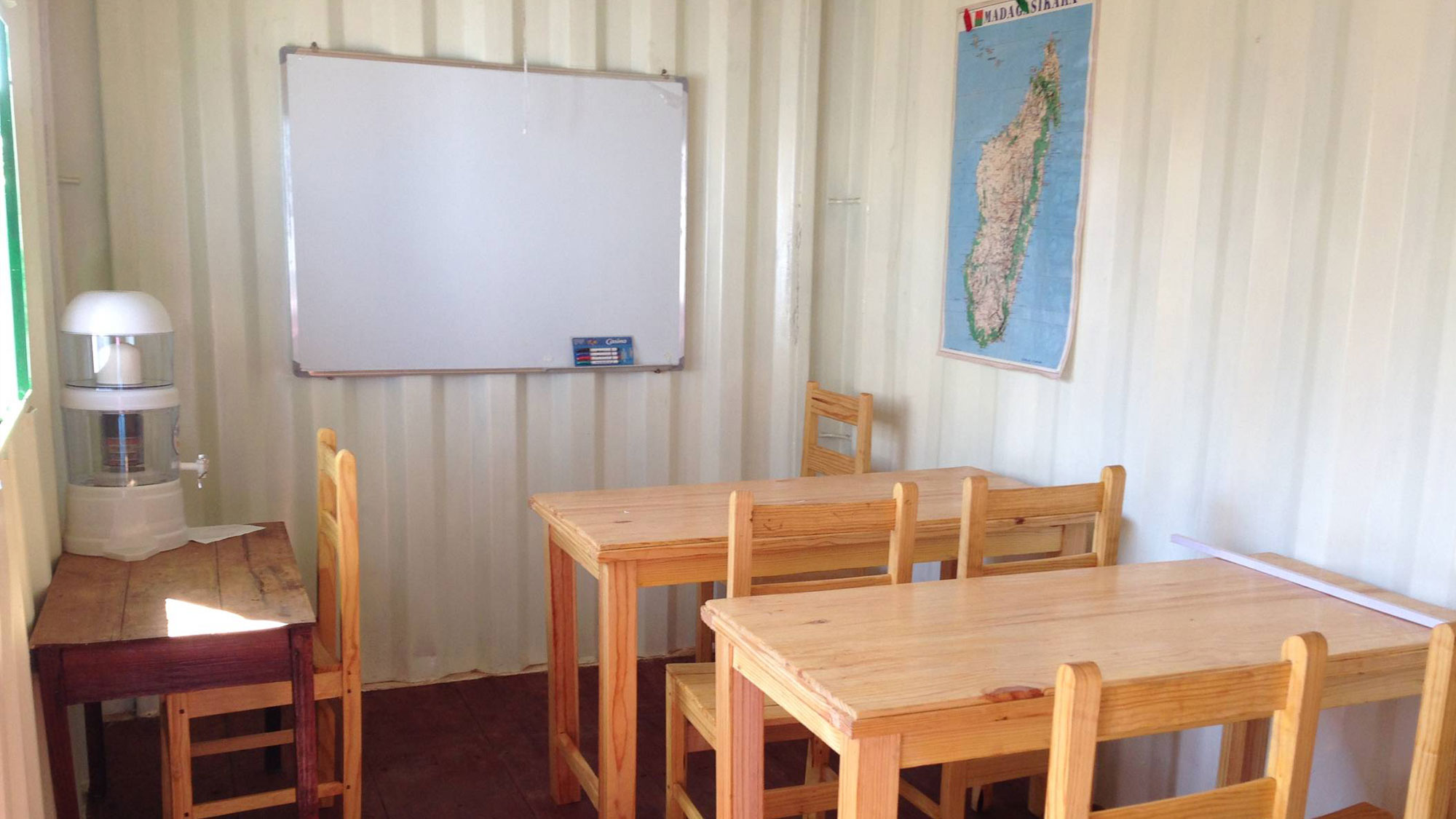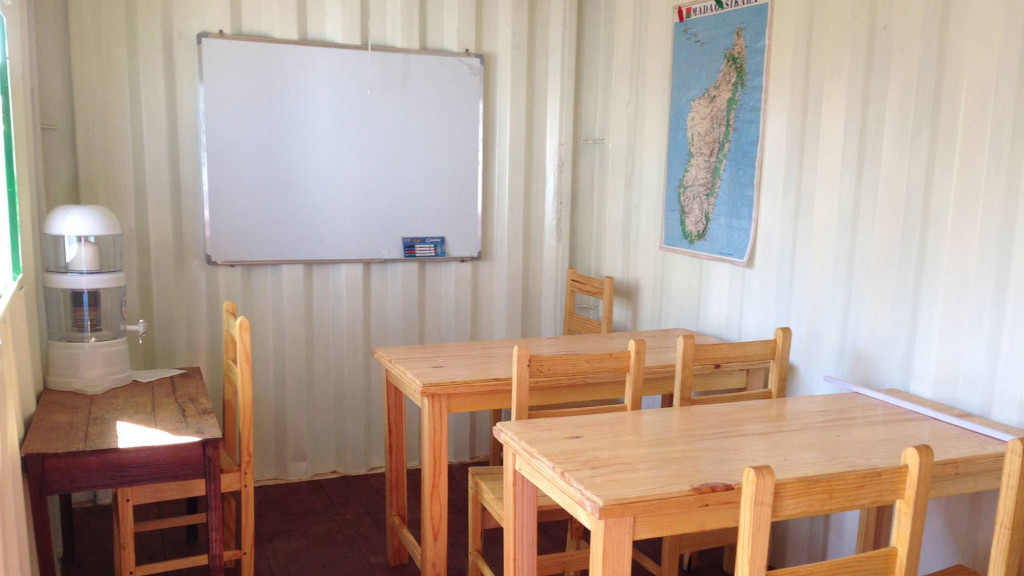 The missionary training course is due to start in April 2015. Shipping containers have been converted into small classrooms.
A training room has been set up in the AIM headquarters there and the first course will begin in April 2015. I was working to help create the literature to promote the course and the necessary application forms.
Presenting the literature posed another challenge because of the translations that had taken place. The result was that there were often twice as many words as the English version, so some redesigning was necessary.
For me this experience has been a reminder that with God's help nothing is impossible. To see how mission partners are approaching this challenge is a real inspiration,  I could clearly feel God's presence through the way that they are tackling this initiative. I feel very privileged to be involved in this project at such an embryonic stage.