[contentblock id=30 img=gcb.png]
AIM's desire for the Karimojong of Uganda is for them to be set free from darkness; to be set free from the bondage of destructive traditions; and to be transformed into the full measure of Christ.
Marginalised & feared
Karamoja, home to the unreached Karimojong people, is located in northeast Uganda, bordered on the east by Kenya and the north by South Sudan. The plan is to send a Focus Team to share their lives with them, and in so doing, bring many into a living relationship with Jesus Christ.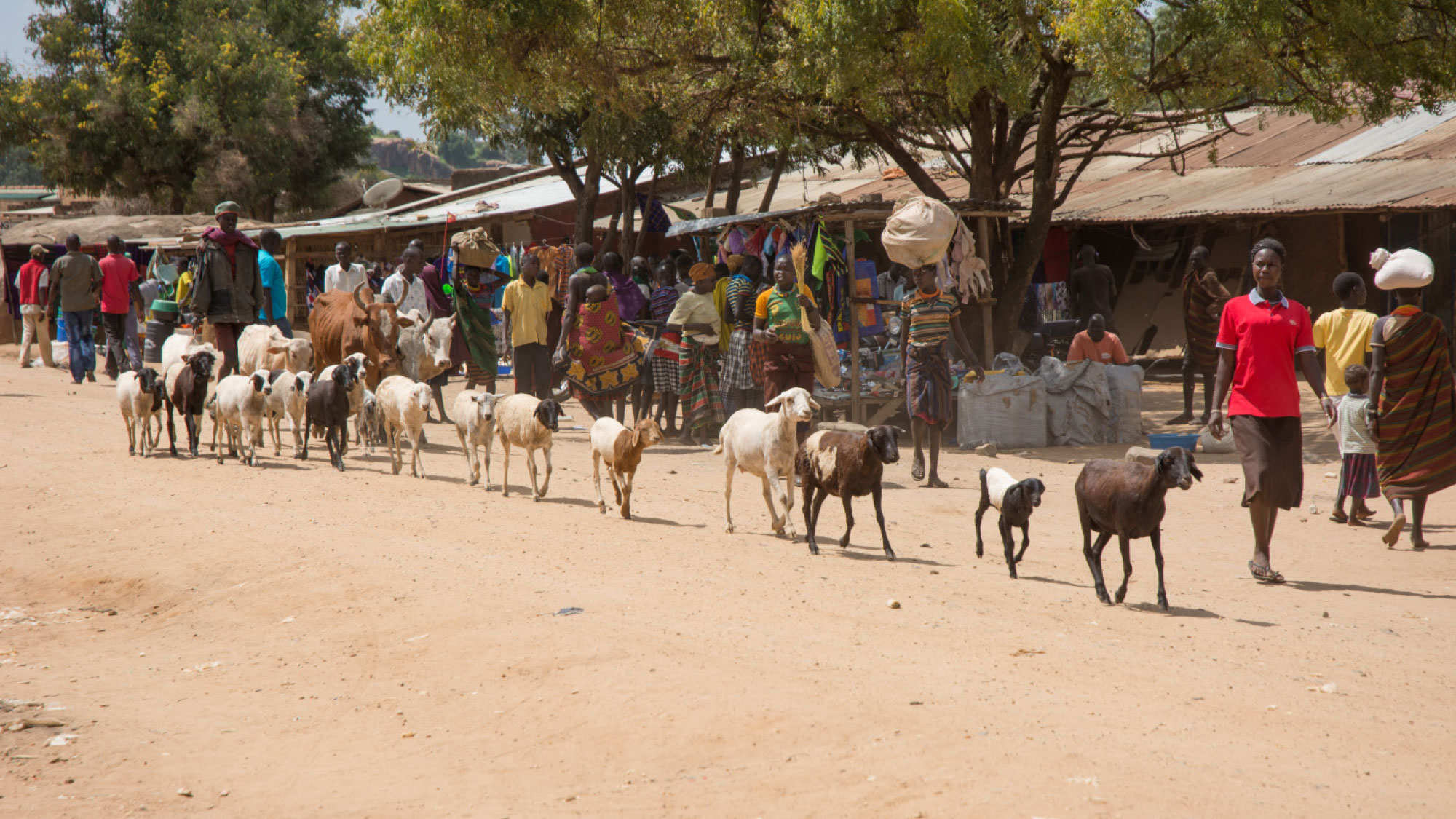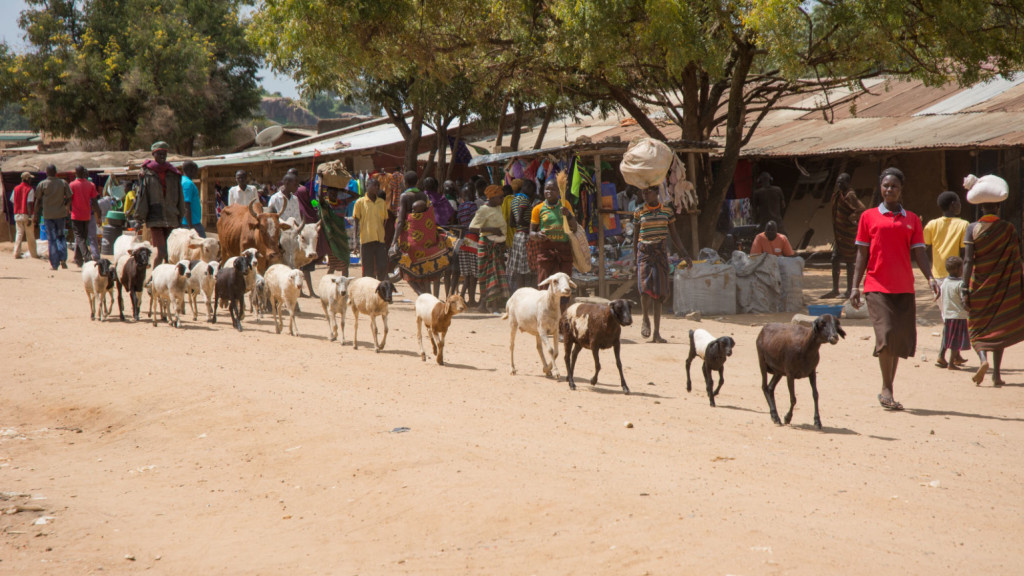 Karimojong culture
The Karimojong live in circular huts made out of mud and wood, capped with grass-thatched roofs. Ten to twenty people live in a typical hut, each with a diameter of six to ten feet. A cluster of three to six huts, surrounded by a thorn bush fence, makes up a village called an 'ere'. An ere might consist of family members or non-related clan members living together for security. These clusters of huts are then grouped together in a circle and the entire grouping is surrounded by more thorn bushes.
Traditionally, the Karimojong dress in distinctive plaid wraps, called sheets. Jewellery worn by adults holds no significance, unless it is a solid metal necklace, where this indicates the woman is married. Girls as young as five often have metal necklaces around their neck, which signifies that she is 'booked'. That is, she is already committed to a man. When she is older she will be given to the one who has paid the 'dowry', usually some sort of livestock. Since this is a polygamous society, the man the girl will marry might already have other wives.
Karamoja has historically been ignored and marginalised because of armed conflict, often stemming from cattle raiding. The fierceness of the Karimojong warriors has exacerbated the isolation of the region. Even Joseph Kony, the head of the Lord's Resistance Army (LRA), doesn't venture into Karamoja because he fears the Karimojong so much. Development in Karamoja has also been hindered by the unpredictable climate, resistance to adopting agricultural practices, and the many guns used for raiding cattle. The current peace is maintained by the continued presence of the Ugandan military and through disarmament campaigns led by the government.
Just another layer of protection
So why go to this difficult area where there has been so much conflict and when some observers state that they are already reached with the gospel? Because, while many of the Karimojong will say that they are 'Christian', sadly this identification with Christ does not usually represent a transformed life. For the most part, Christianity is viewed as another way to protect oneself from evil or to bring prosperity. In addition to their traditional African religion, Christianity simply adds another layer of protection. The presence of mature Christian leaders, able to teach and disciple others, is largely non-existent, to the extent that the Bishop of Moroto (Church of Uganda) states that "98% of church attendees do not know Christ".
In response to this, the Moroto Focus Team has set their vision as 'for the Karimojong to be set free from darkness, to be set free from the bondage of destructive traditions, to be transformed into the full measure of Christ, and to reproduce this transformed life of Christ in their fellow peoples'.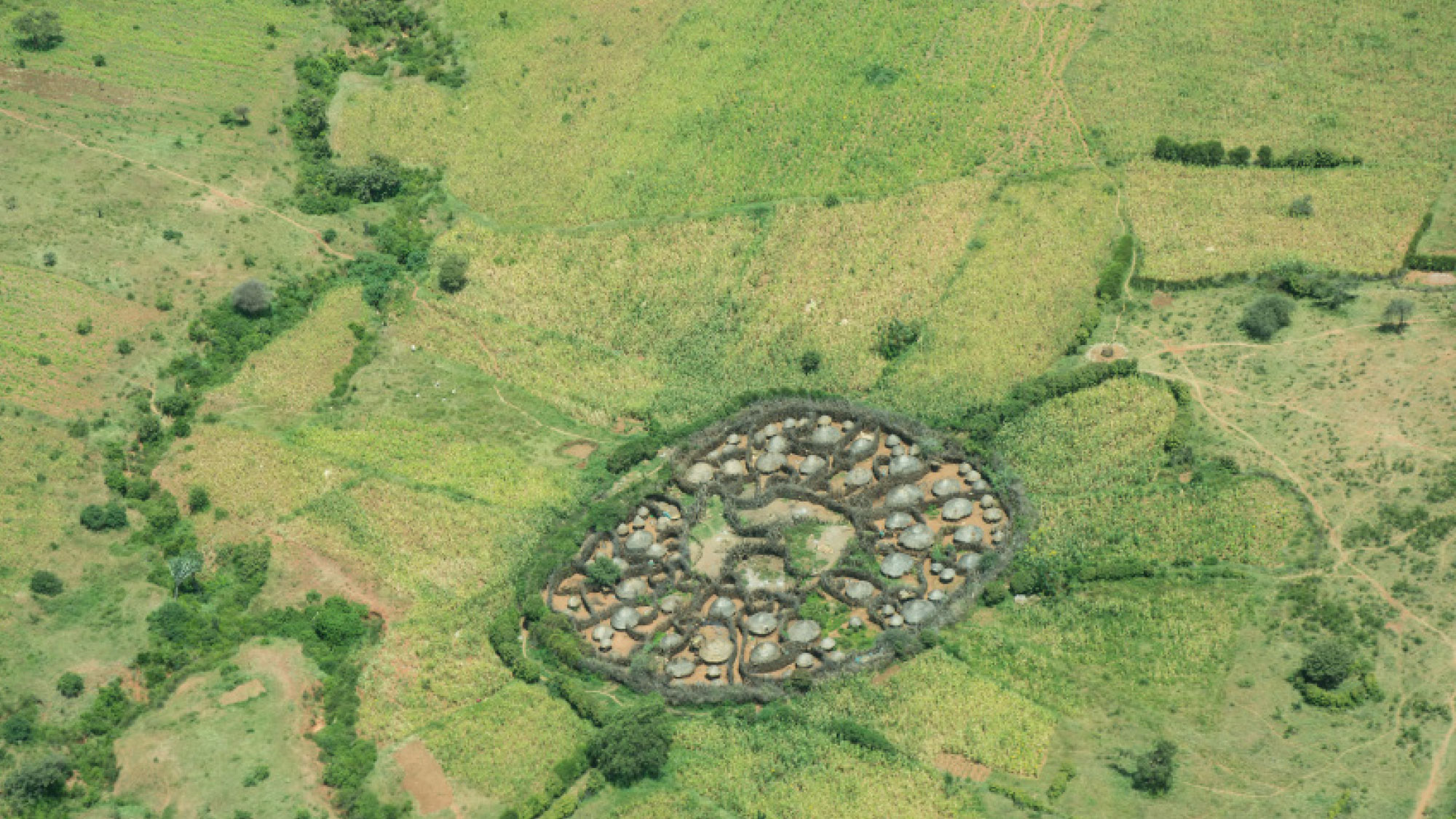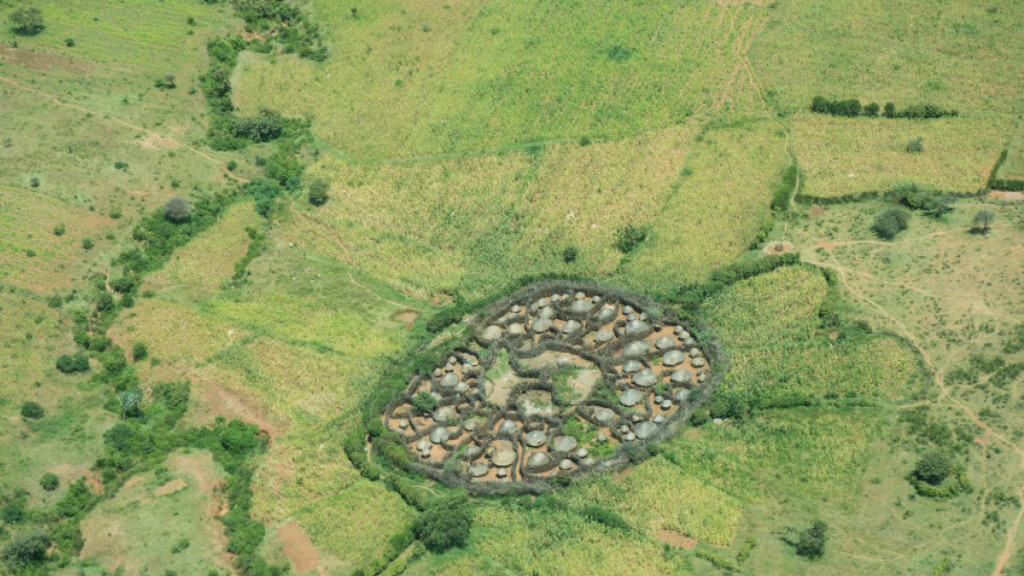 The Karimojong live in clusters of huts called an 'ere'
Our focus is to make disciples among the Karimojong in Moroto District. When practical, we are seeking to mobilise local churches, equipping and training church leadership to carry the vision of discipleship forward. For those who already know Christ, the aim is to encourage and develop obedience and transformed lives, while showing them how to embrace evangelism, discipleship, and incarnational living. When this happens and the Karimojong are able to disciple and shepherd their own people in a Biblical way, Karamoja will be 'reached' and we will know that the work there is complete.
Interested in serving amongst the Karimojong? Find out more at eu.aimint.org/karimojong