Kevin and Els, with their four children, are Belgian missionaries serving the African diaspora in their home country. Here they share about their journey into this work, and the opportunities for all of us.
For five years we served with a Christian NGO in Ethiopia, particularly working among young people. We offered health education and life skills training, ran Bible clubs and Bible studies for young people and were involved with a centre for disabled children. The centre provided physiotherapy for the children and support for them and their families. It was through the centre that God began to break down my (Els) fears of sharing the gospel with Muslims.  
When we offered physiotherapy to disabled children, we would ask the mothers to join in. Then they could learn about the exercises and repeat them at home. Women would come from all religions, but I noticed that the Muslim women often sat apart from the others. Now I had always said to God I would do anything for him, except work with Muslims. I was afraid that I would do or say the wrong things, cause offence and make problems rather than make inroads for the gospel. But when I saw these women sitting on their own, I felt drawn to go and sit with them. When sitting with them, I discovered that it was very easy to find topics to talk about. Very quickly it was possible to establish trust and openness, and with that a whole new world opened to me. I discovered that I could connect with Muslims and talk about my faith with them. 
It became clear that our work in Ethiopia was ending, so we started praying about a new opportunity. We looked at various plans with AIM, but increasingly we felt led to return to Belgium, our home country to work among African diaspora there. We speak the language of many refugees in Belgium – a lot of them come from Eritrea. We felt called to look for a house in a multicultural city and serve the refugees in our new neighbourhood. We try to model how a normal Flemish family could reach out to their neighbourhood. Obviously, we do a lot more because a normal family would have full-time jobs, but we are involved in regular activities, talking with parents at the school gate or inviting children over from multicultural backgrounds to play with our kids. Or just saying hello on the street to people we don't know.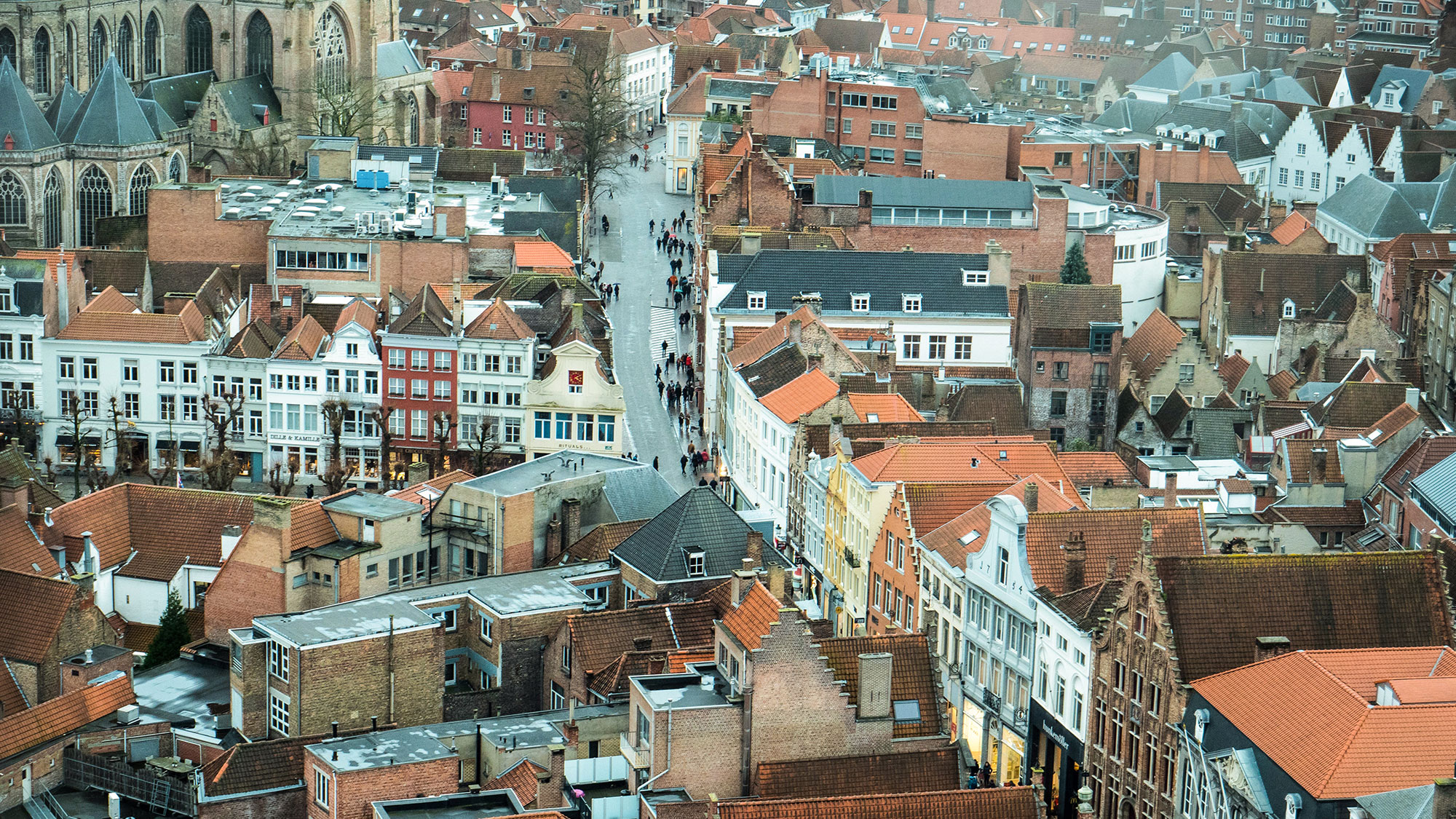 Our big vision is to mobilise the local church to reach out to migrants living in their midst, just by members of the congregation each thinking of others in the way they do their lives. We want to show the church that opportunities to share the gospel exist around us all the time. For example, I (Els) attend a sewing class. Last week I was coming out of the class and putting my sewing machine in my bicycle basket when I noticed an older Muslim woman watching, clearly interested in my sewing machine. I ended up having a whole conversation with her about making clothes. From that conversation a friendship could start to grow. I didn't do anything special, I didn't go to the sewing class to evangelise, but I intentionally seek opportunities for conversations, to follow God's leading and be used by him. 
Hebrews 13:2 says, 'Do not forget to show hospitality to strangers, for by so doing some people have shown hospitality to angels without knowing it.' We've been talking about this verse a lot as we visit churches and talk about diaspora work. Reaching out and loving strangers feels difficult but we've seen the difference in our lives as we've prayed and asked God to help us. Did you know that love for strangers is called xenophilia, which is the opposite to xenophobia? We are trying to model that xenophilia through little things, through being open to new people and listening to their views about the world, from how they dress and what they eat, to what they think about God. We're asking churches to join in too. If people just gave an hour or two a week to chat with refugees and migrants it would make a huge difference. It could even start a movement where your church becomes known for loving its neighbours and showing hospitality to strangers.  
We had an Iranian family come to our church. They didn't speak any Dutch at all, but they did speak some English. A lady from our church who is in her 70s went over to them. She doesn't speak a word of English, but she hugged the children and spent time chatting away to them. Neither understood a word the other said, but afterwards the Iranian family told us that they just felt she was saying words of love. They've kept coming along to church. 
These little things matter, and all of us can do them. Whether you come to Belgium and join us in our work, or inspire your church in the UK to reach out to your community, together we can reach the strangers in our midst with the gospel of Christ. 
Opportunities to join in
We'd love people to come and join us, for a few months or even a year or two. There's no need to speak French or Dutch. Actually, not having local languages would be an advantage as you could join the same language schools as the refugees and immigrants and learn alongside them. Your ministry would depend on your hobbies and skills. If you play sports, you can play in the parks and meet Africans. If a particular country or people group is on your heart, we can direct you to where the populations and opportunities are among that group. You can find out more here.