[contentblock id=56 img=gcb.png]
Seb Allwright, based in Uganda, is the Personnel Coordinator for AIM's Central Region. After a recent home assignment in the UK, he reflects on what strikes him about Uganda upon his return, and what he really loves about the country.
Creativity, vibrancy, beauty and joy
What comes to mind when you think of Africa? More specifically, what comes to mind when you think of Uganda? It's likely that your perception will depend on where you go or what you read. When I think of Uganda, I think of creativity, vibrancy, beauty, joy – things that are found in abundance here, within the church and outside the church. Where I'm sitting now I see smartly dressed men carrying out their business, and women in colourful clothes. Music is playing, and if you watch, you see people doing a little dance as they pass by. People hug and smile as they meet their friends. Underneath the bright African sun, there is a hum of joy and laughter. This is what I love about Uganda. I sit here with a sense of awe and thankfulness that God would call me, an ordinary British young man, to live this life. What a privilege.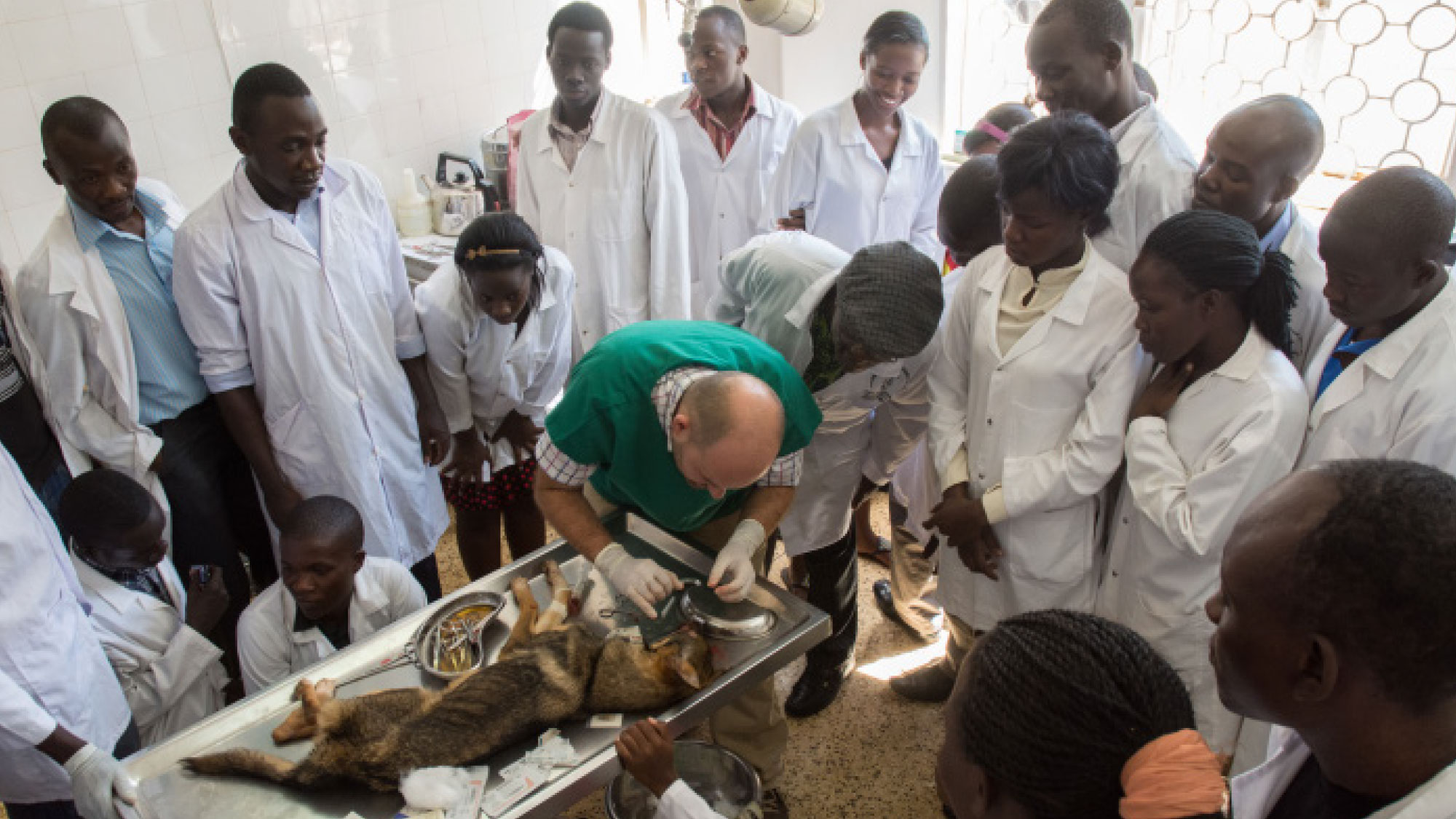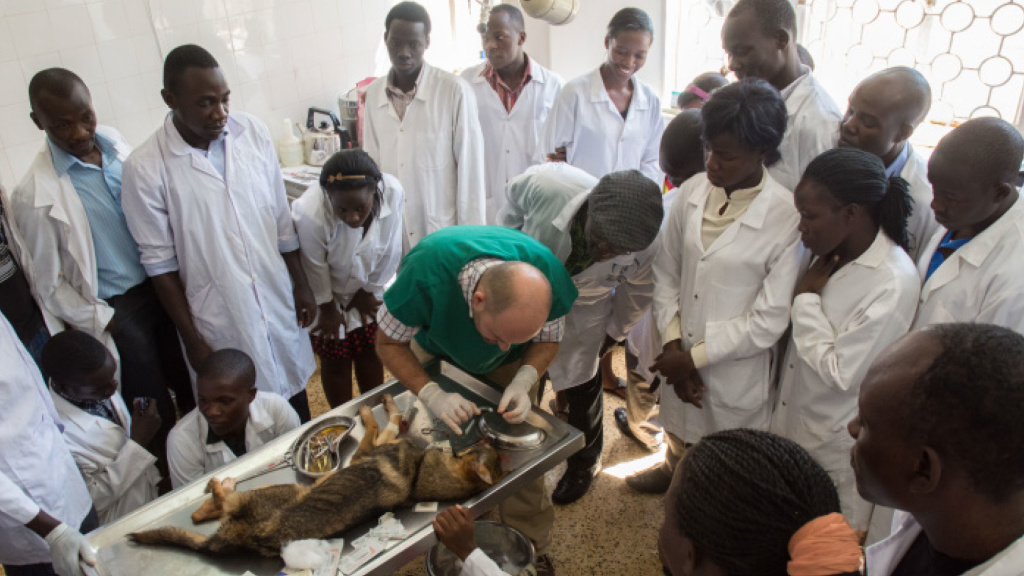 Living out the gospel truth
Serving and working in Uganda is not just about sharing the gospel through preaching and teaching, but also about living out gospel truth. Anna Grace Awilli, a fourth year veterinary student, shares about how James Gibson reaches out to the students he teaches and disciples.
"Dr. Gibson is deliberate in his teaching. He doesn't just give us the basics, he wants us to know all the practical aspects and helps us to imagine the reality of situations, even how to talk to clients. At the Vet Christian Fellowship, when Dr. Gibson preaches, I feel that the messages are not just informing us but helping us with our Christian lives. It's so encouraging to have a vet doctor speak to the students. We pay attention because he's part of the same profession and from the UK, but we see he is with God. He definitely comes down to our level and makes it easy to ask questions and not feel ashamed. He doesn't make us feel that things here are so bad. If you listen, you hear the students often saying, "But Dr. Gibson says…". He plays a big role in people's lives here."
Yesterday I spent the afternoon with a Ugandan family. The joy on the faces of the three noisy, excitable children as they play games with the simplest of things and tell me their hopes of being doctors and lawyers is yet another expression of creativity. Other friends appear throughout the afternoon, some expected, but most not; yet all of them greeted with the same warmth and joy as I was. Diana, the mother and wife, is continually cooking and making drinks for the stream of visitors, despite not feeling well. She has a constant smile, never complaining, the gift of hospitality reflected so beautifully. This time together is another example of what I love about Uganda.
These things become 'normal' the longer I'm here, and I pray I won't lose this sense of thankfulness that hits me on my return. It is easy to become impatient with some of the 'chaos' of Ugandan life, especially coming back from somewhere as 'orderly' as the UK. My time away has helped me to see things with fresh eyes and to notice again, through the midst of what I perceive as chaos (although it's probably more orderly than we realise), the creativity, vibrancy, beauty and joy that first captured me about Uganda.