We've all seen the pictures; desperate families walking away from destroyed homes, little children being carefully passed over barbed-wire fences, dangerously overcrowded boats arriving on European shores. The international response to the refugee crisis has been an unsettling mix of humanitarian compassion and nationalistic resentment. In this article AIM missionary, Jonathan, and local partner, Pedro, talk about how they are seeking to share hope with these displaced peoples.
In southern Spain, we have seen various waves of immigration come and go over the past seven or so years. After over a million asylum seekers caught the world's attention by landing on the islands of Greece in 2015, the overflow soon moved towards Italy, and then beyond to Spain. In Jerez de la Frontera, we are blessed to have our NGO, Tharsis Bethel, authorised by the Spanish government for the resettlement of refugees and asylum seekers. We have a three-story building near the town centre that houses 40 asylum seekers. Just over a year ago, we opened an anti-trafficking centre south of town that houses around 15 women and some of their children. We also support a ministry to street children in Ceuta, a Spanish territory on the north coast of Africa. Through these different connections, we have been able to host short term mission teams as well as sending medical missions to Morocco.
Serving in a ministry like this has its own rewards. Even from a humanitarian standpoint, there is great joy in serving others. As a registered NGO, not all of our staff and volunteers are believers; some are simply professionals. Knowing that we are making a small difference gives meaning to our work. Yet, for a believer, there is a still greater meaning – to know that we are showing Jesus to people who have never heard of him or understood who he really is. There are tremendous opportunities to share the love of Jesus with people as yet unreached with good news, moving out of gospel-resistant nations and into countries where they can experience freedom of religion.
We have the privilege not only of meeting their physical and material needs, but offering the only true answer to their spiritual needs as well. We can show them love in a world that has hated them. We can introduce peace into their lives destroyed by war. We can display hope in their stories of despair.
Abdel and Ali
Take Abdel* and Ali*, for example. Both boys were abandoned by their birth mothers and left to grow up in an orphanage. At the age of 18 they were sent to the streets to fend for themselves. These two and many of their teenage friends jumped the border wall separating Morocco and Spain and soon found themselves homeless, sleeping under a staircase in Ceuta. Tired, hungry, and wet from the rain, Abdel prayed one night to God to help him. The next morning, two of our workers found him, spoke with him, and offered him food, clothing, and shelter. Abdel told them of his prayer and said that they were the two angels God had sent to help him. Over a hot meal, they shared with Abdel that he was not an orphan, that he had a Father in heaven who loved him, and wanted to adopt him as a son through his own son, Jesus. Abdel believed, and through tears, received Jesus as his Lord. He immediately went to his friend Ali and shared what he had heard. Today, both boys have been discipled and are working together to share the good news with other street boys in Ceuta. But sadly, they have begun to face severe persecution for their gospel witness and we are now seeking permission for them to come and live in our refugee center.
Salma
Then there is Salma*, a woman who fled from an abusive marriage and forced prostitution. She had a son who was one of four thousand boys living on the streets in Ceuta. Upon arriving in our care, she asked if we could help her find her son – an impossible logistical task, humanly speaking. Yet, through our contacts in the Spanish Red Cross and the government, the Lord worked two miracles in allowing us both to find her son and to receive permission to reunite them. They now live together in our women's center and have professed faith in this Jesus who proved his love and care for them.
Two young men
Or consider the two young Nigerian men who arrived home one day to find their entire village destroyed by Boko Haram. These two fled on foot, travelling thousands of kilometres across North African countries, walking for days on end, until God finally brought them to Spain to live in our refugee center. Both men hold on to their traditional faith in the Christian God, but struggle daily with the trauma they have experienced. They are now faithfully attending our local church services and we are working to disciple them into dedicated followers of Jesus. They have expressed a desire to reach out to other Nigerians in our area as well.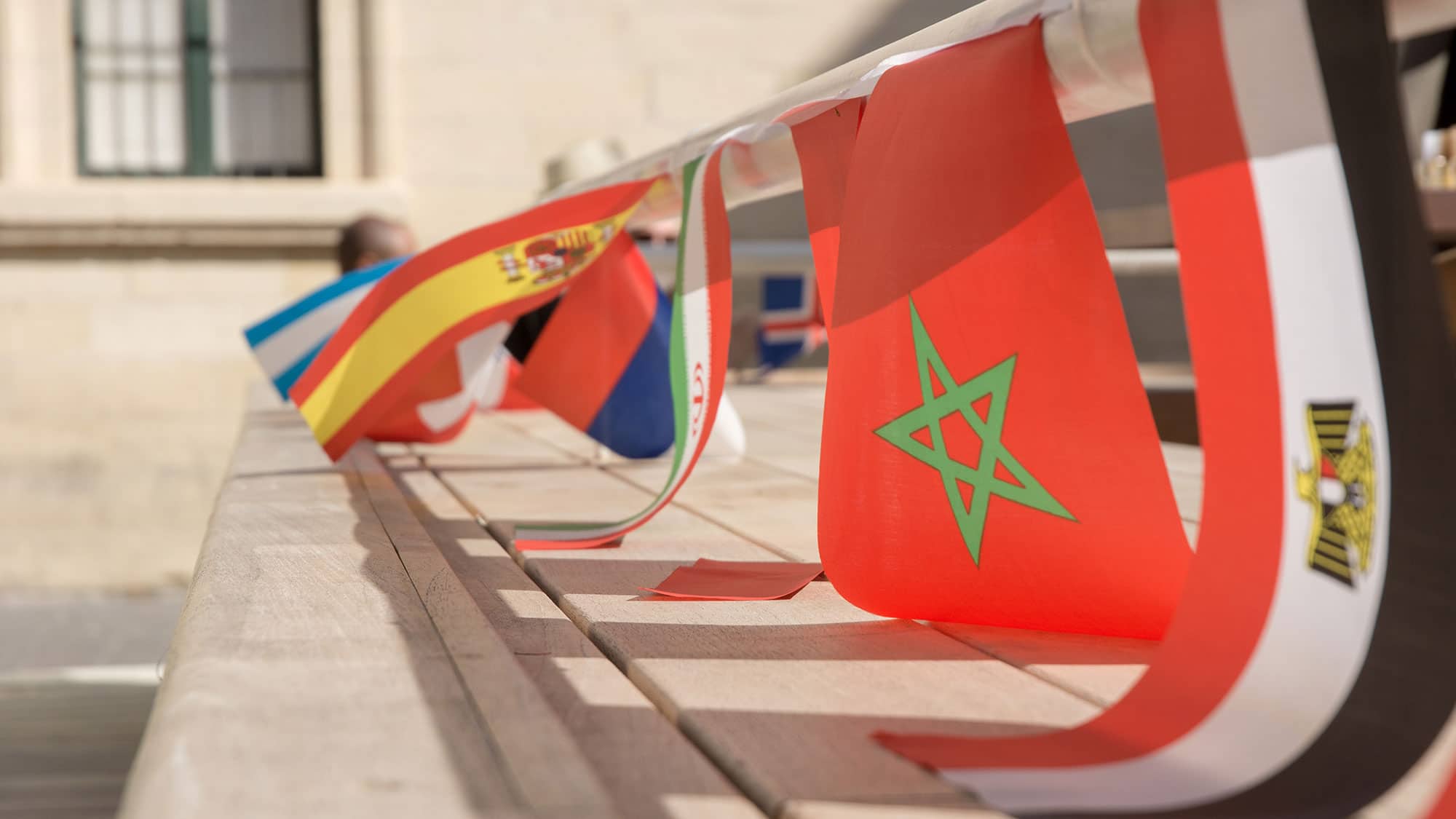 The whole story
Such stories, however, do not tell the whole story of diaspora ministry. The list of challenges that a diaspora worker faces should also be considered. Let's leave COVID-19 behind and not include all of the new issues that have arisen from this unprecedented global pandemic. In our area, we suffer from a very poor economy and the task of helping immigrants to find jobs that will provide them with the income and permissions to enable them to stay long term is incredibly difficult. Considering that the unemployment rate among Spaniards in the region of Andalucía is over 20%, the challenge of finding work for foreigners who have fewer credentials and less ability in the language is magnified even more. Most of our migrants who do find jobs end up travelling to more commercial centres like Barcelona or Madrid to make their livelihood.
This leads to the second challenge, which is we never know how much time we may have with the people who are sent to us. For all its talk about welcoming refugees, Spain's Ministry of Foreign Affairs rejected over 92% of all asylum claims in the year 2020. Some of our immigrants have been processed and denied within three months. Others have been able to stay for the entire 18-month period of resettlement. This leaves us with a lot of uncertainty in working with individuals, for even 18 months is a very short time to develop a deep enough relationship to answer the spiritual questions that a Muslim, for example, would have concerning Jesus and our proclamation of his truth. Once we had to watch a family with whom we were having very fruitful spiritual conversations pack up and leave the country because their papers were denied. Our challenge is to try to stay connected with such people as they spread out across Europe, trusting that we are just one small piece of the puzzle that God is working together to bring the unreached into his kingdom.
The challenges of diaspora ministry are great, indeed, but the joys far outweigh them! We invite all of God's kingdom people across Europe to pray for the unreached immigrants that God is bringing our way and we welcome your partnership for any who might be interested in coming to join our work in southern Spain.
*Names have been changed for security reasons.