After an intense fight with stomach cancer, on the 18th November 2018 Anna Beckham was called home to find long-awaited rest. Andrew, her husband, shares this tribute:
During our last two years in South Sudan it became routine to take a family day together every Saturday. We would close the doors and relax our culturally frazzled hearts and minds. Invariably a lazy afternoon was spent working our way through whichever nature documentary we had  been sent by some generous friend or family member. Over the course of our time we ploughed our way through a number of BBC classics: Human Planet, Africa, Blue Planet 2. These once mundane family moments are now cherished memories. It was of course with huge delight we returned to the UK to find Mr Attenborough was advertising his latest release: Dynasties.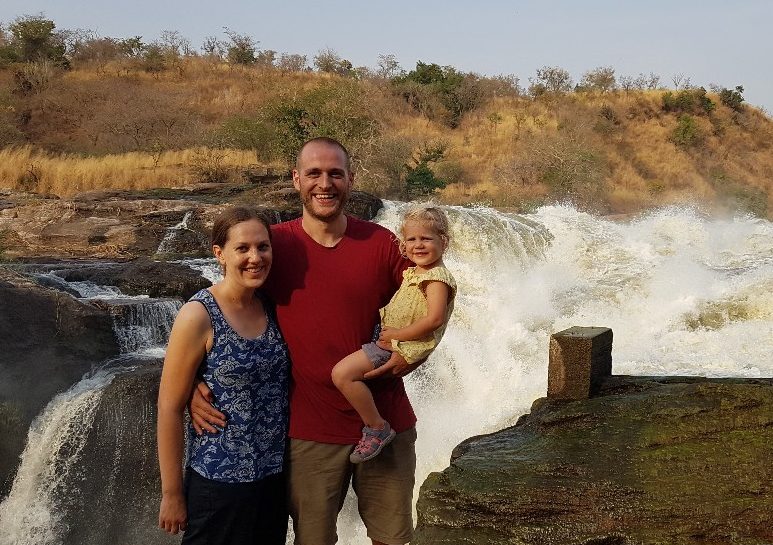 One of the most incredible privileges during Anna's illness has been to receive the hundreds of messages of love and support from those who knew her. It has been a great joy and huge encouragement to hear and read what Anna meant to each one who got in touch, and to understand the impact she had upon others' lives.
This got me thinking… If Anna was on Dynasties, what character would she be? Receiving messages from many of Anna's relationships, spanning the full 35 years of her life, it seems to each of us she gave something a little different.
Anna the Leader
One of the most commonly used words in everything I have read was 'inspiration'. Having given her life to Jesus at the age of six, she felt a growing call through her childhood to be a missionary nurse in Africa, and faithfully followed this course in every major life decision she made. She spent the last two years of her life living in the remote and dusty bush of the Boya Hills, ready day or night to blaze a way, clambering in battered Birkenstocks to hilltop mud huts to provide both spiritual and physical care. Anna always shied away from the limelight, few things were worse for her than being the centre of attention, and yet by her stubborn determination in whatever she set her mind to, she has led by example. It is a blessing to know so many were able to step forward themselves because of the inspiration and empowerment she gave.
Anna the Rebel
Second to an inspirational leader, the next most commonly used phrase in friends' descriptions of Anna was 'a wicked sense of humour'. Throughout her life, Anna maintained a mischievous disregard for any unnecessary pomp she perceived within the church or workplace. Anna possessed a healthy mix of British sarcasm, northern dry wit and a playful spirit. 
"One of my greatest joys is to know there are many around the world, who follow Jesus today because of her faithful witness in their lives…"
Anna the Protector
Whether running youth clubs in the Meadows in Nottingham, working on the infectious diseases ward at City Hospital, or serving at the Pao da Vida project for street boys in Brazil, Anna was always a faithful protector of the outsider, the oppressed and the ostracised. Anna fought passionately for women's health, most recently in the area of maternity as she added midwifery to her nursing skills. A wholehearted advocate for those far away, she was also fiercely loyal to those close to her. To many, this protective streak was most powerfully manifested as a woman of God. One of my greatest joys is to know there are many around the world who follow Jesus today because of her faithful witness in their lives, her steadfast encouragement in times of distress, and her humble desire to invite others into the protective fold of God.
These are just some of the stories that paint a picture of the person; there are many more beside. No tribute will ever entirely do her justice. Whichever character we have had the pleasure of knowing, whether the leader, the rebel, or the protector, she will be sorely missed. Her death is a terrible loss in the lives of those that loved, admired and respected her. And yet, despite our tears of sorrow, it is with great joy we witnessed her same resilience, and humour, and faithfulness as she followed her Lord Jesus to the end. Our Anna, has always been, and wonderfully will forever be, his Anna. Praise God for letting us enjoy her for a while.