Marsali Campbell
18 April 2019
Since January Marsali has been in the UK on Medical Leave. "It would not be a surprise to folk to know that these past months dealing with chronic pain has been personally challenging at times, not just physically, but mentally, emotionally and spiritually too… There have also been many wonderful times too, and I'm so incredibly thankful for the privilege to have access to medical care in Africa and now back in Scotland… Part of me longs to be back into ministry in Uganda, to explore new areas to develop the medical work with children, be back with my Dwelling Places family, but I need to be here in Scotland for this season, and I do not know how long that will be." Please pray for full healing for Marsali soon.
Marsali Campbell
Marsali serves with Dwelling Places, providing healthcare for children living on the streets in Kampala and Karamoja.
Find out more…
Sheona Chisholm
18 April 2019
"Part of my job is co-ordinating the comings and goings of our new ABS missionaries. When I have confirmed dates for any of our new staff, I will arrange their initial few days here in Nairobi… I will arrange an airport pick up, then they are taken to (usually) our guest house here in Nairobi… If the missionary is a short termer, I will meet with them, take them to a shopping mall close to Mayfield, organise SIM cards, money, and shopping for initial supplies and have a coffee and discussion and answer any questions. I will then take them to their accommodation and to meet with their new team leader or co-workers. If they are a long term missionary they are encouraged to come at least two days before they go to Africa Based Orientation (ABO)." Please pray for Sheona's work in welcoming ABS' new missionaries and helping them to settle in to life in Kenya.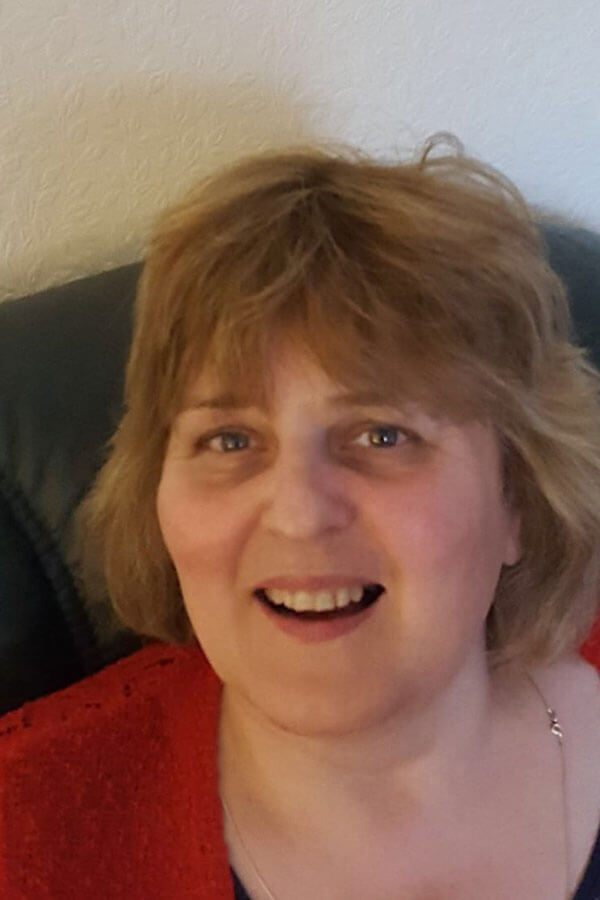 Sheona Chisholm
I serve at Africa Based Support (ABS), in Nairobi, as Personnel Coordinator.
Find out more…
Matt & Amy Dixon
18 April 2019
The Dixons will return to the UK for two years so that Amy can train as a teacher. "As we near the end of our third term of service, this being the end of our time here working with AIM in partnership with Africa Inland Church of Tanzania (AICT), it is good to remember whose work it is that we have been doing and with whom it is that we are entrusting the work here to continue on… As we prepare to leave, believing this is the right time for our family to move onto a new chapter, it is humbling and encouraging to have been a part of the good work that the Lord is doing here… Praise God for his faithful provision for the development of the Sanga Sanga Conference and Retreat Centre, and pray for good 'goodbyes' and happy 'hellos' as we go through major transitions as a family."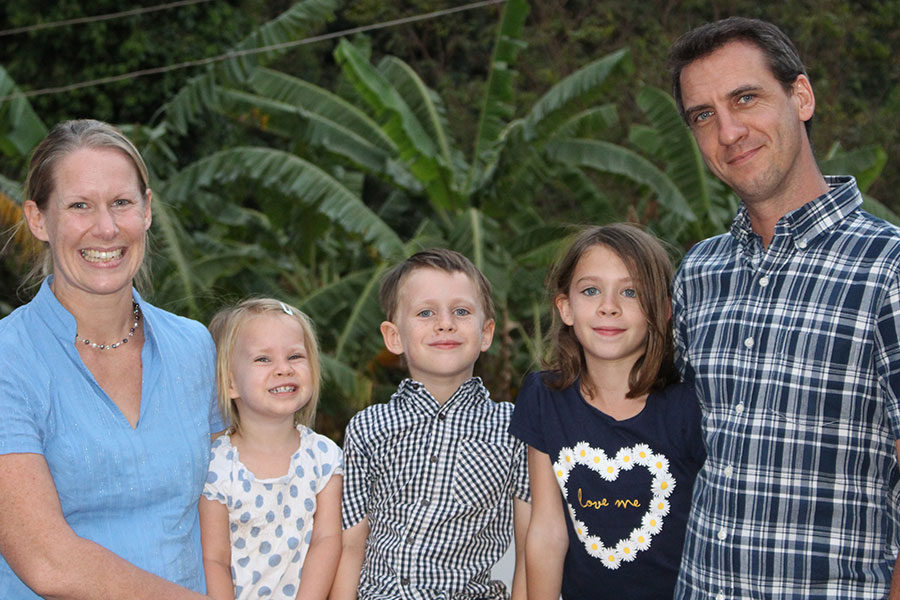 Matt & Amy Dixon
We are working with the Africa Inland Church of Tanzania. Matt is managing the construction of their retreat and conference facilities for the Institute of Bible & Ministry (IBM) at Sanga Sanga near Morogoro.
Find out more…
Owen & Miriam Pugh
12 April 2019
"Please pray for a small group of local believers. Pray for their relationships as 'family' is coming under attack, that they would continue to put their faith in Jesus and continue to grow in the relationships with him. One guy in that group, who really seems to be developing a pastoral heart, had not previously actually said he is not a Muslim any more, although he says a lot that he is putting his trust in Jesus. Recently, he was farming with Bethany from our team and he talked about 'we Muslims…' When she went on to question him about who he was trusting to reconcile him with God he said Jesus. 'Are you trusting him as a prophet, or his shed blood to cleanse you?' 'I am trusting in his blood to cleanse me.' 'So are you a Muslim, then?' 'No I suppose I am not. I suppose I am a Christian.' This is a significant shift in his thinking and something to really rejoice in!"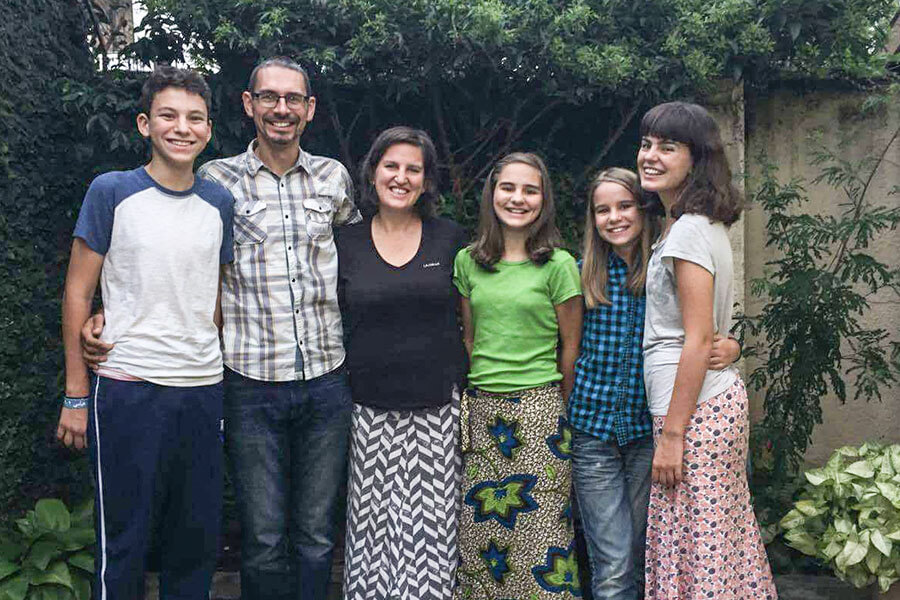 Owen & Miriam Pugh
We are working in a ministry team amongst the Alagwa. We are currently using a set of Bible stories, in the mother tongue, and are starting a project to translate the book of Luke.
Find out more…
James & Claire Gibson
12 April 2019
"Claire and I were fortunate enough to attend the wedding of an ex-student of mine, Dr Michael Kiragga, which I wrote about previously. At Christmas time Michael opened his own practice and Emily and I have been helping him in this process, giving him ideas for layout, equipment, client communications, pricing and other tips. Michael is a devout Christian and I have seen him develop professionally and spiritually. In addition to providing a professional, caring service to his clients, he has a heart to use veterinary medicine to reach out to communities in Uganda with Christ's love. A vet friend of Emily's, Bruce and his wife Julie, came to Uganda recently they were able to help in continuing to mentor Michael. Bruce and I were able to perform some surgeries with Michael and his colleague John (another ex-student) and it was good for Michael to practise some new techniques. Pray for Michael and other Christian vets who want to mentor others and use their skills to help those in need."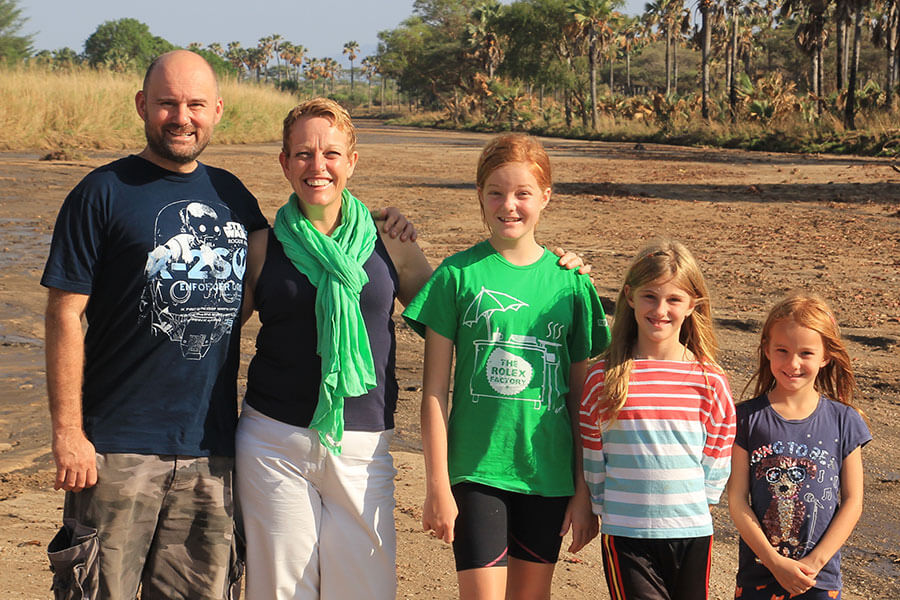 James & Claire Gibson
James teaches and disciples veterinary students at Makarere University. He mentors them in their careers and spiritual lives to be Christian leaders. Claire is the Senior School Principal of Acacia International School, a Christian school serving local and missionary families.
Find out more…
Kirsty
12 April 2019
"Next week I plan to go back to another Island to explore further a potential area for a future medical team. Pray for wisdom, guidance and clarity- that we would be guided in where to go and who to visit with in that area. Pray for wisdom on the timing of a team there, and whether it would be better to start as part of another existing team to begin with (in the capital), and then move east at a later time. There is still so much to be discerned and I recognise that this is God's team; I want to be obedient to his leading, guiding and timing. Please pray for discernment to know his will in this."
Kirsty
I live and work as a nurse in a remote Island village, seeking to share Christ's love through clinic activities and relationships with friends.
Find out more…
Amos Kennedy
5 April 2019
Amos Kennedy is a short term missionary serving among the Gabbra in Dukana, Kenya. "Life here at the minute is characterized by the many challenges and harsh realities that come with the environment. Drought still continues to devastate most of northern Kenya, and the Gabbra are certainly not exempt from the problems such dry and hot times bring. Here at the mission station we have over 100 people come every Monday morning from villages up to 45km away to seek help from our food for work program that we have been running. They hope to be given work for the week in order to be given a payment in food supplies so that they can feed their families… At the end of the week they're given sugar, maize, beans, flour, milk, oil, salt and rice. However, it an impossible task to give work to all, and so we rotate on a weekly basis with the most needy being given priority. Distinguishing between needs is extremely difficult, especially as when we would like to be able to help everyone… Pray for rains. Animals have already started to die, and these animals are what was left over from a much more severe drought two years ago, where people lost 80% of their livestock. If rain doesn't come soon, then the chiefs and elders say that people will begin to die."
Kathleen Quellmalz
5 April 2019
"Since my return from Germany in November of last year, things have been hectic and I was pretty tired and lacked energy at the beginning of the year. Add to that the heat and humidity of the African summer. So I am grateful that I was able to regain strength physically as well as mentally spiritually. I sincerely thank you for all the prayers and financial support for both me and Safina. Safina has become large and as a human being, I would have to worry all the time about how we can cover our operating expenses, which now amount to 20,000 Euros a month. But God has helped us up to this point and with confidence in him we continue on our walk together." Praise God that he has been providing for the work of Safina, and please pray for his provision for the future and for Kathleen as she leads the ministry.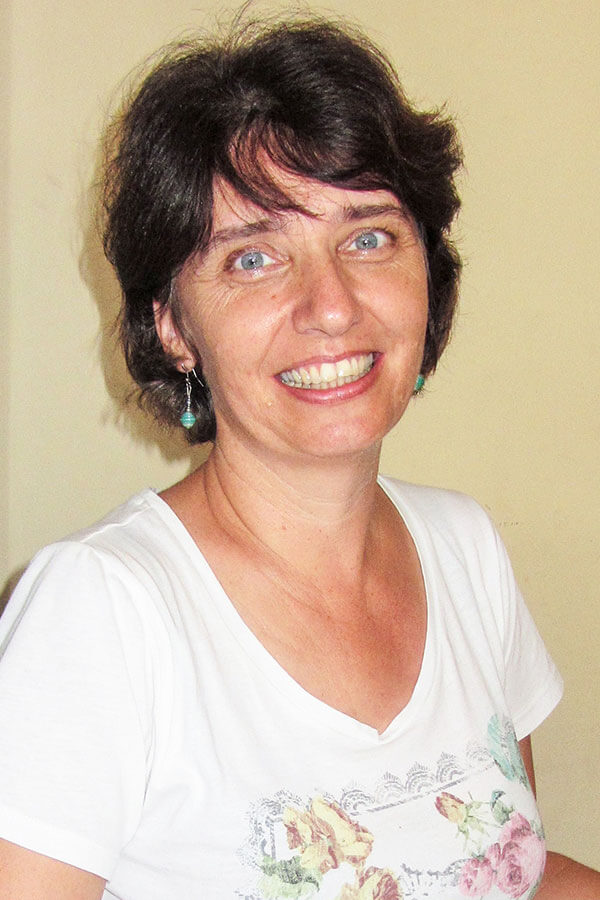 Kathleen Quellmalz
I work with Safina Street Network in Dodoma, Tanzania. As Director, I seek to equip and guide staff in the various areas of the ministry and seek God's will along with the leadership team for future development.
Find out more…
Peter & Katy Wilson
29 March 2019
Yesterday, Peter & Katy wrote: "Cyclone Idai. AIM workers in Mozambique are right in the middle of the devastation that is the result of this terrible natural disaster. The Koehn family have been sheltering 300 people for almost two weeks and Steve Entwistle, who is on staff here at RVA, has been asked to head up a relief effort taking food, medicine and other essentials to those in need. Several of our students will return home to Mozambique within the next few days, having struggled knowing their parents are going through such a difficult time." Please pray for Steve as he also leads AIM's Crisis Management Team for the relief effort in Mozambique. And please pray for pupils at RVA whose parents are caught up in the crisis. Pray for safe travel as they go to be with their parents, and pray that their whole families will be trusting in God's sovereignty, provision and protection. For more ways you can pray and give to the relief effort, go to www.eu.aimint.org/pray/mozambique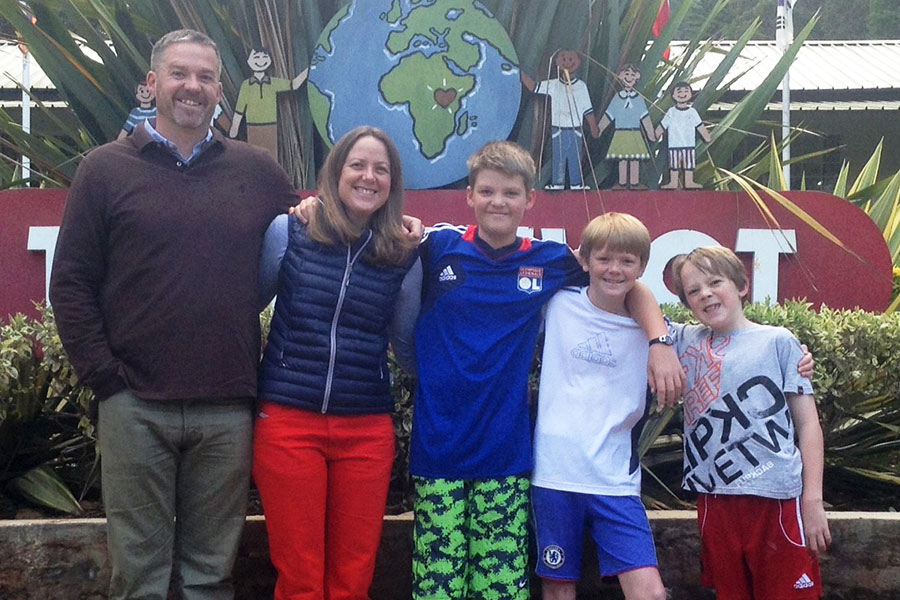 Peter & Katy Wilson
We are working at Titchie Swot, Rift Valley Academy's primary school. RVA is an AIM run school for missionary children. Peter is the Principal and Katy teaches second grade.
Find out more…
Simon & Leanne Foulkes
29 March 2019
"Each Monday from 12-3pm a team of ladies from several churches join together to help international ladies develop their sewing skills. At 1.30pm, everyone takes a break while one of the team shares from God's Word, followed by prayer and snack time.  Weekly attendance fluctuates between five to 10 ladies, and throughout the year this has included more than 20 different ladies who come from places like Azerbaijan, Bangladesh, India, Iraq, Morocco, Pakistan, Somalia and the UK, with a range of religious backgrounds, including Muslim, Hindu, Sikh, and nominal Christianity. This past September, Leanne was asked by the founder leader to take on the leadership role of this group. Please pray for more international ladies to come to the sewing group, a spiritual breakthrough in the lives of these dear ladies, and for wisdom for Leanne as she leads the group."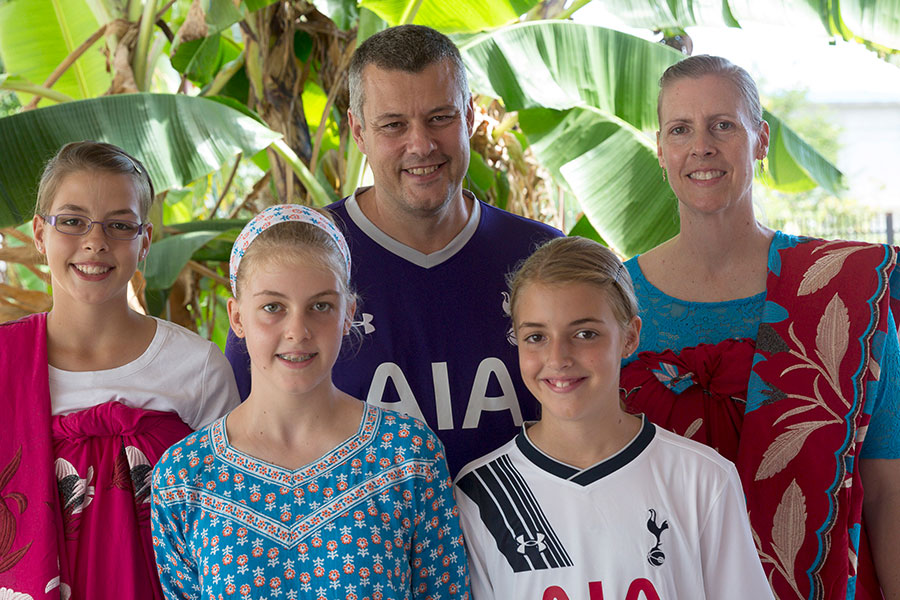 Simon & Leanne Foulkes
We have recently moved to the UK from Mayotte. We now working in Cardiff, seeking to mobilise the local church to reach unreached African peoples.
Find out more…
Barry & Heather Mann
29 March 2019
Barry & Heather are currently in the UK on Medical Leave. "…throughout Heather's treatment back here in the UK we have continued to work with Growing Nations and the AIM team in Lesotho as far as we possibly can. On the Growing Nations side, this has involved many hours of Skype calls, working on funding reports, finances, story-writing and helping to support the Growing Nations staff team as they run the project on a day-to-day basis. We have also been leading the AIM Lesotho unit from afar, looking after member care, Farming Quest logistics and other admin-related tasks. It has been a real blessing that we have been able to carry out these tasks from the UK, but as the number of hospital visits reduce and Heather recovers it is important that she gets the balance right between work and recovery. Please do join us in praying through this next stage in Heather's recovery for us both that we get that balance right."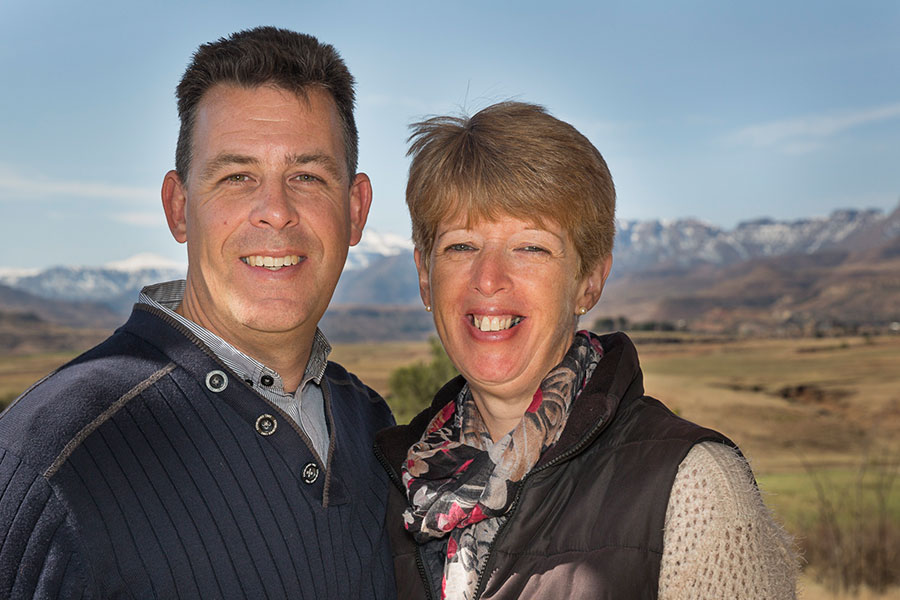 Barry & Heather Mann
Barry & Heather work with Growing Nations in Maphutseng, Lesotho. Heather is the CEO and Barry works in Communications and they are Unit Leaders for Lesotho.
Find out more…
Tim & Beth Wood
22 March 2019
The Woods are currently in the USA on Home Assignment, and share some news of Mozambique: "The Red Cross is estimating that 90% percent of Beira has been destroyed after being hit by Cyclone Idai on March 14. Rain continues to fall and a further 40 inches are predicted for this week. All rivers are in flood and will flood more… It is hard to comprehend how massive the need is. A Mozambican friend, currently living in South Africa, told us to place this catastrophe in the hands of God. Right now, pray that the floods would not be even more catastrophic. Pray that cholera will not break out. Pray for drinkable water and emergency food rations. Pray for freedom from riots and looting. Pray for the safety of those involved in rescue missions. Pray for Christians to shine like stars in this chaos. Pray for churches to reach out to their communities. Pray for the emotional wellbeing of all caught up in this trauma. Mozambicans are resilient and resourceful. They will need these traits in abundance for years to come." If you would like to find out more ways to pray or donate funds to help, please visit eu.aimint.org/pray/mozambique/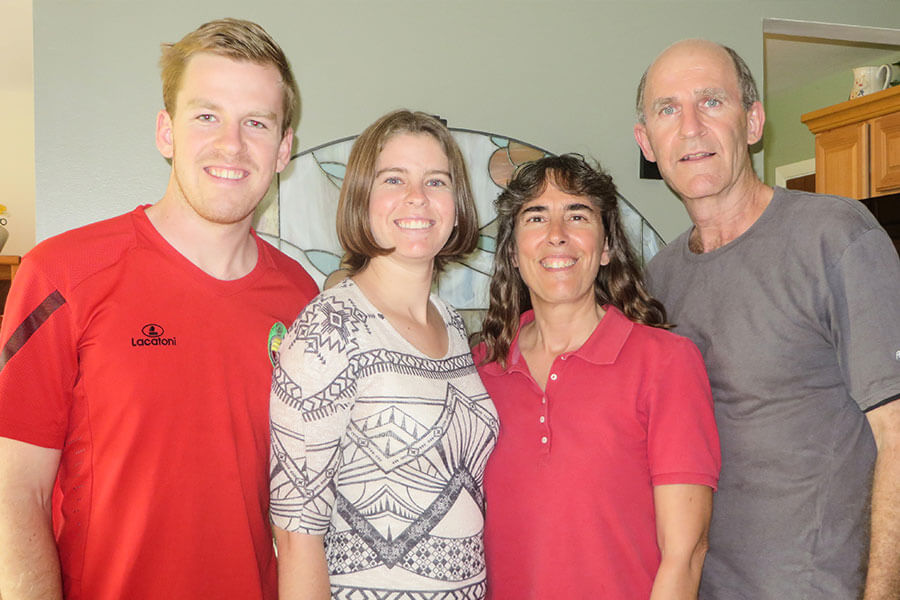 Tim & Beth Wood
We serve at Sofala Bible Institute in Beira, Mozambique, and minister in a local church through discipleship and teaching.
Find out more…
Hannah Coggins
22 March 2019
"We are currently making decisions about class groupings, future plans for Wellspring and preparing for Debbie's home assignment. No decisions have been made yet. As I wait for more information to come, the reminder in Colossians [2:6-7] to dig deep into God's truth, knowing that I am not alone, has been such a blessing. Please pray for our team as we meet to discuss vision and strategy for Wellspring."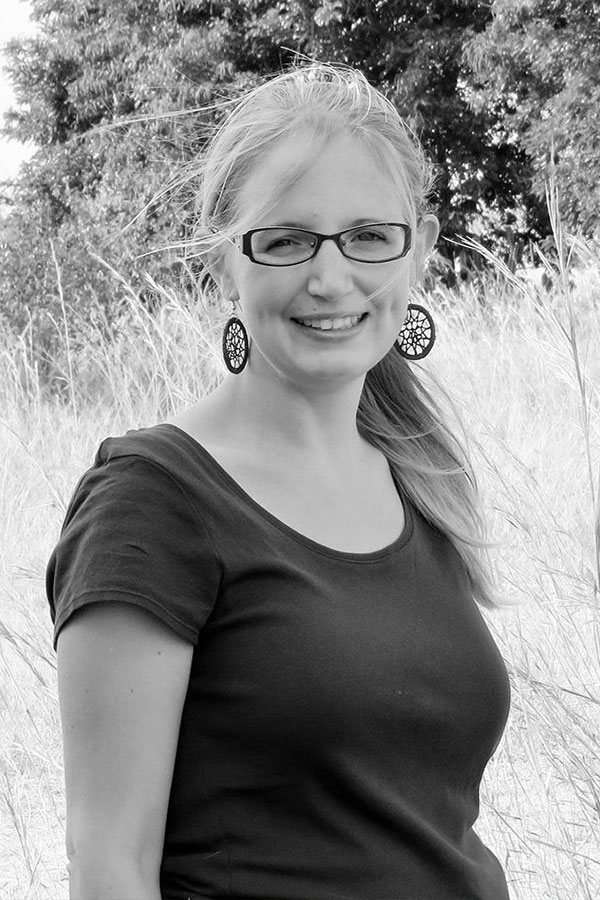 Hannah Coggins
I teach at Wellspring Academy, serving missionaries in Chad. As well as teaching, I work with the staff team to develop curriculum and policies as the school develops. We also run homeschool weeks twice a year for those homeschooling across the country.
Find out more…
Jurgen & Katja Hofmann
22 March 2019
"On 3rd January we were enjoying the Christmas holidays. It had been a long time since we had visited Tsiombivohitra and now we had the time. Iaban'i and nendrin'i Melice, the king of the village and his wife, knew that we were coming and had prepared: a tied chicken was already waiting by the fire… When we first came here as a family in 2016, we asked if we would be welcome as missionaries… There was a loud buzz and above that, nendrin'i Melice declared loudly and clearly that we would be friends… From May last year, Jurgen went there weekly to share the gospel with anyone who wanted to hear in the house of the king and his wife. From the outset, nendrin'i Melice in particular was very interested… On 3rd January Jurgen explained about the two roads [in Matthew 7] when nendrin'i Melice exclaimed: "I am on the narrow road!" She was blissfully happy and later added: "I am going to heaven!" In a private conversation, the king later said that he and his wife now believe, but that it is difficult… They are already starting to experience that believing is walking on a narrow road, but happiness can be read in their eyes. We could not have wished for a better Christmas present than to be in Tsiombivohitra that morning." Praise God for Iaban'i and nendrin'i Melice's new faith, and pray that God will strengthen them to walk the narrow path of eternal life.
Jurgen & Katja Hofmann
We live among the Tanala people of Madagascar. They are one of the island's least reached people groups. We are learning the dialect and are translating Bible stories, we hope to go from village to village sharing the good news.
Find out more…
Kathleen Burns
15 March 2019
"I asked you to pray that I would be able to do the Return to Nursing Practice course in Edinburgh. Unfortunately the one in Edinburgh was not covering paediatric nursing so I had to go to Glasgow. Thankfully, my practical placement is back at the Sick Kids in Edinburgh so I only have to travel to Glasgow for university days. It is so good to be back at the Sick Kids. I am now a few weeks into the course and I am loving being back on the wards and it is so good to be part of a team again. To say it is a "Shock to the System" is an understatement. I had forgotten what it was like to do a 12.5 hour shift. I leave home at 6.30am for my shift which begins at 7.30am and I reach home again at 9pm. I am definitely feeling my age! I have to do three long days each week as well as occasional days at university and then I also have to work on my assignments. I hope to finish the course in the middle of May… Please continue to pray as I finish this course, pray for strength and energy for each day, for good health and for a good understanding of all that I am learning."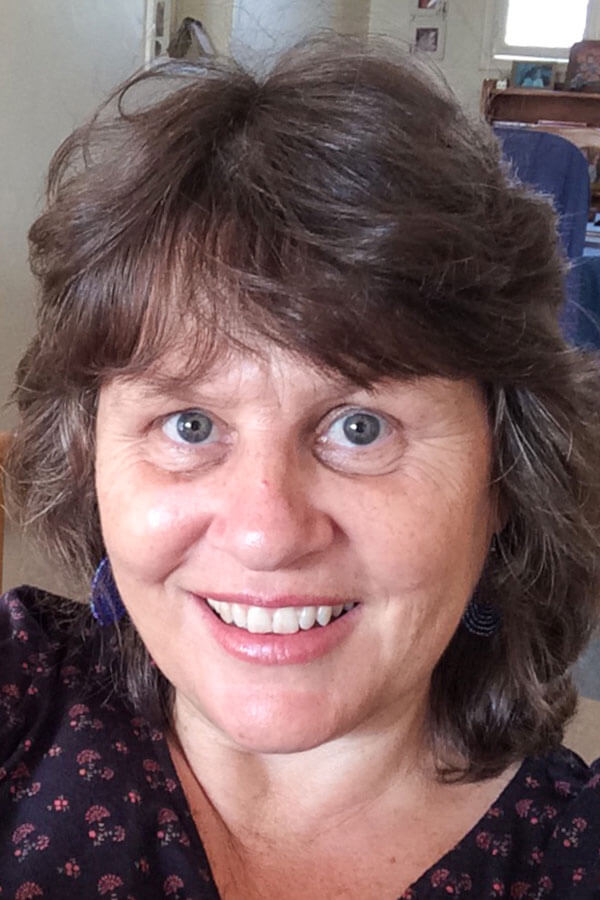 Kathleen Burns
I work with locals in the fishing communities on the Ssese Islands on Lake Victoria. Our team is involved in community health work and evangelism, and also with discipleship training of pastors wives and women in the church.
Find out more…