Paul & Helen Shepherd
13 June 2019
The Shepherds are currently in the UK on Home Assignment. "We have great news that a young lady from Canada is hopefully coming to Kotido in September for one year to help us with homeschooling. Please be praying for her to raise the financial and prayer support for her to come and that God will be preparing her to serve in Kotido."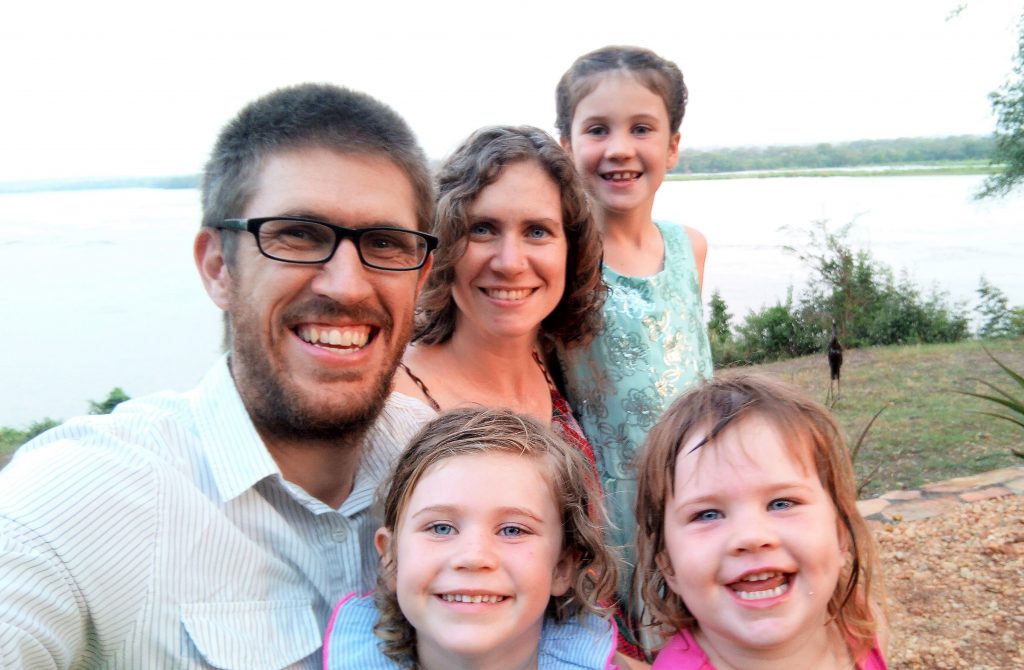 Paul & Helen Shepherd
We work in Kotido, north east Uganda among the Karimojong. We serve in the local health centres and hospital, whilst also working with the local church doing discipleship and Bible storying in rural villages.
Find out more…
Kirsty
13 June 2019
Kirsty is on Home Assignment in the UK and will return to lead a new team in the Islands next year. "Please continue to pray for my health – that I will be able to get some kind of resolution and solution to my ongoing complaints as I won't be able to return to Africa until my health turns a corner. Because the timing of my return is still uncertain (although I'm aiming for the end of January), my new team can't open for applications until I get health clearance, and once it does it is likely to still be a year or two away from starting to give members time to apply, fundraise and learn French themselves. Until it starts I hope to join an existing team while I wait, however this all depends on me being 'fit to return.' May God continue to give my doctors wisdom and clarity as they try to get to the bottom of my symptoms."
Kirsty
I live and work as a nurse in a remote Island village, seeking to share Christ's love through clinic activities and relationships with friends.
Find out more…
Annemarie Boks
7 June 2019
Recently, Annemarie attended CECA 20's General Assembly: "It has been a good time to make new friends. One new friend works as a pastor in Uganda, and with him I have made plans to organise the workshop 'Channels of Hope' in Uganda after they have had their board meetings in Koboko. Because Koboko is not far at all from Adi, we have opted for that time somewhere in June. I started translating the participant syllabus back into English. I will go to teach with Ayila, who helped me in Durba in October. The only thing is that Ayila doesn't speak English and has to do the teaching in Swahili. It will be another workshop with several languages!" Please pray that the workshop will go well and effectively equip more pastors to serve those suffering with HIV/Aids.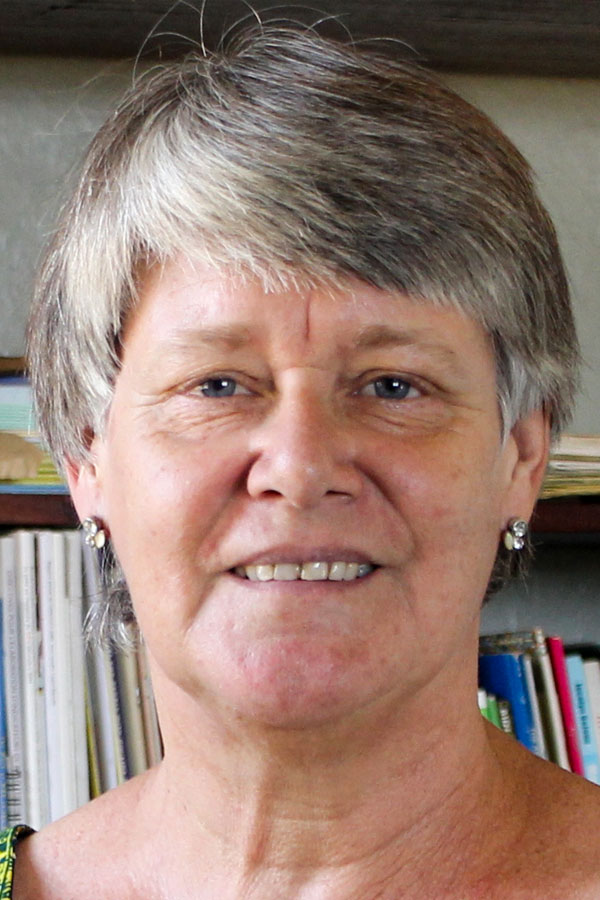 Annemarie Boks
I am a Director of the Aids Awareness Program of CECA 20, the church in DR Congo with which AIM collaborates. I am focussing on organising workshops for pastors equipping them for their ministry among those living with HIV/Aids.
Find out more…
Sheona Chisholm
7 June 2019
"[In April] I mentioned the drought here in Kenya. Thank you to everyone who prayed, on the Saturday before Easter, we had some rain, Easter Sunday we also had a little, but on the Monday and most of that week we had some crazy rain and thunder and lightning storms. We still need more rain as this is meant to be the long rainy season, so please pray that we will continue to have rain, but that it will remember to stop!"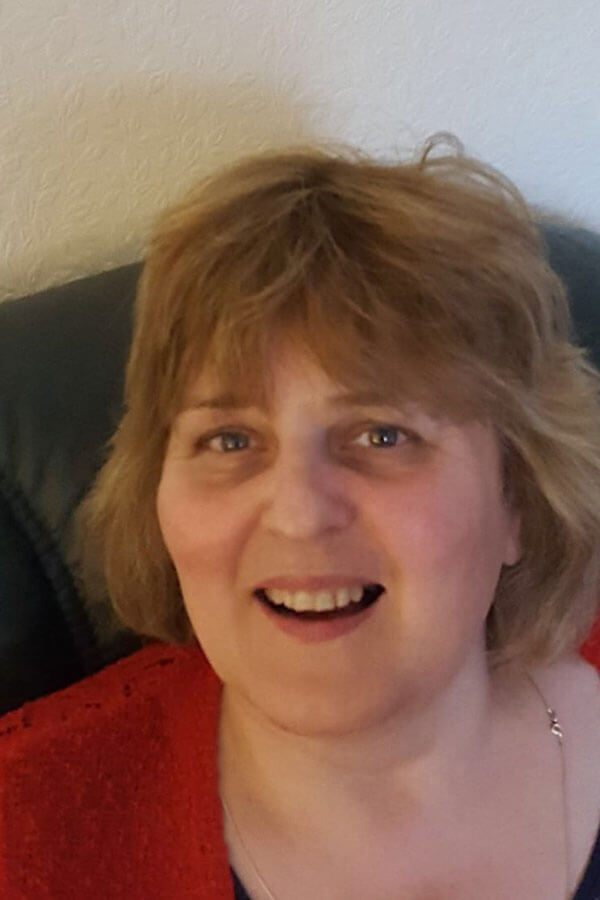 Sheona Chisholm
I serve at Africa Based Support (ABS), in Nairobi, as Personnel Coordinator.
Find out more…
The Gabbra
7 June 2019
The Gabbra are an unreached people group who live in the Chalbi desert along the border of Kenya and Ethiopia. On Monday, Prayafrica.org shared: "We're having wonderful moments with the nomadic people who have brought their flocks to the pastures near our house. Each Sunday morning we fellowship and worship Jesus together. Almost each Sunday it's a different group of nomadic people. Many have already gotten the audio Bible device and have been listening during the nights. Today another four nomads left with their audio Bible and one of them with the written Bible. It was beautiful to see the joy on his face to be able to read for the first time his own Bible and he is thirsty to learn more about the gift of salvation. Please pray for the nomadic people. Pray that they become faithful witnesses of Jesus' love for all wherever they travel. Also pray for the Literacy Program for adults. Our desire is that many more still have the opportunity to read and study the written Bible."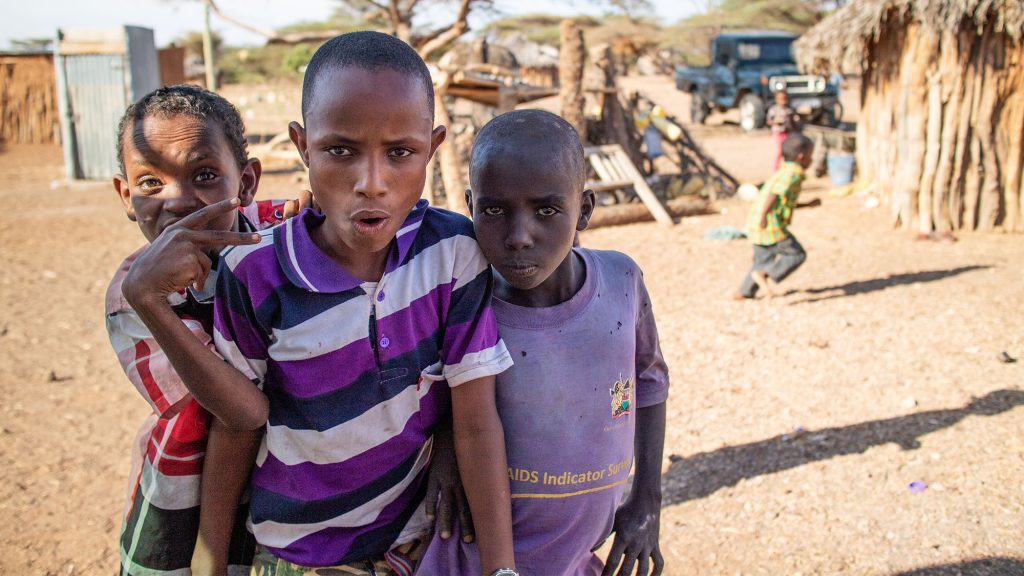 Pray for the unreached Gabbra
The Gabbra are a Cushitic people group who live in the Chalbi desert along the border of Kenya and Ethiopia, keeping livestock such as camels, sheep and goats.
Find out more…
Ard & Carin de Leeuw
7 June 2019
"In mid-May the first rain started to fall. Since then we have had rain almost every day. Everything is getting greener and the first cows from the cattle camps are returning to Yei. Because of the rain we had the opportunity to baptise seven new believers. Pray for these young believers. That they may continue to grow in their relationship with God. May they be strong against all temptations that come their way and overcome them as a witness to him."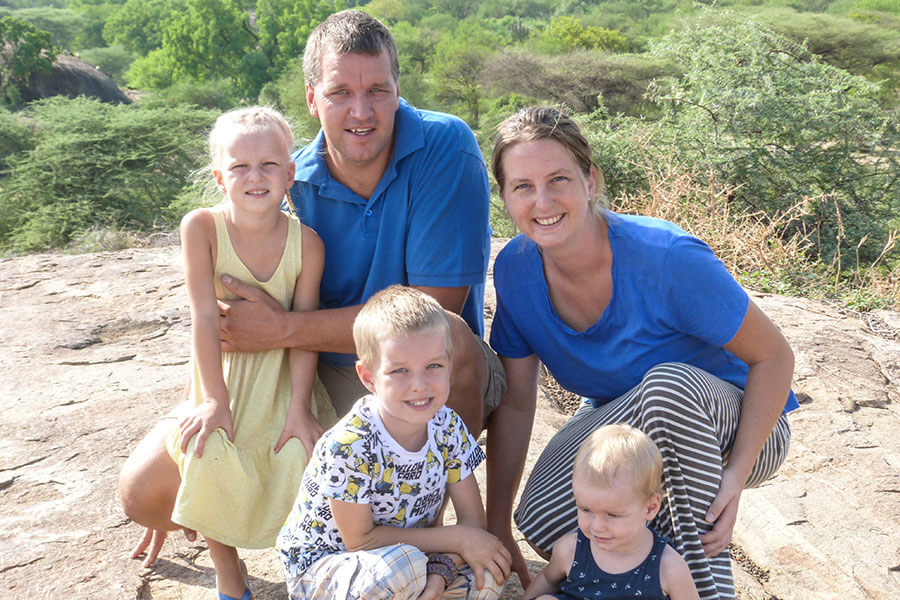 Ard & Carin de Leeuw
We are living in Kali among the Laarim in South Sudan. We have been learning language and developing relationships. Through Bible story telling and study we are discipling the Laarim, with the hope of seeing a Christ-centred church among them.
Find out more…
Owen & Miriam Pugh
31 May 2019
Miriam writes: "We are continuing with our scheme for people to buy solar audio players, with the Alagwaisa Bible stories, the whole Bible in Swahili (Neno version), some Swahili teaching and some Bible stories in Rangi… many have now got more access to God's word and are thrilled to hear it. May their hearts be opened to accept the truth they hear. Today I am really struck by the parable of the two builders. Many of our neighbours – even very sincere Muslims – are loving listening to God's word, and are happy to keep listening with anyone who visits them. This is wonderful and a testimony to the power of God's word. However, Jesus makes a clear distinction between those who hear and those who put his words into action. Please pray for the work of the Holy Spirit in these hearers of the word. Please pray for us: may we be bold and wise in helping our neighbours understand how to give their whole lives to Jesus."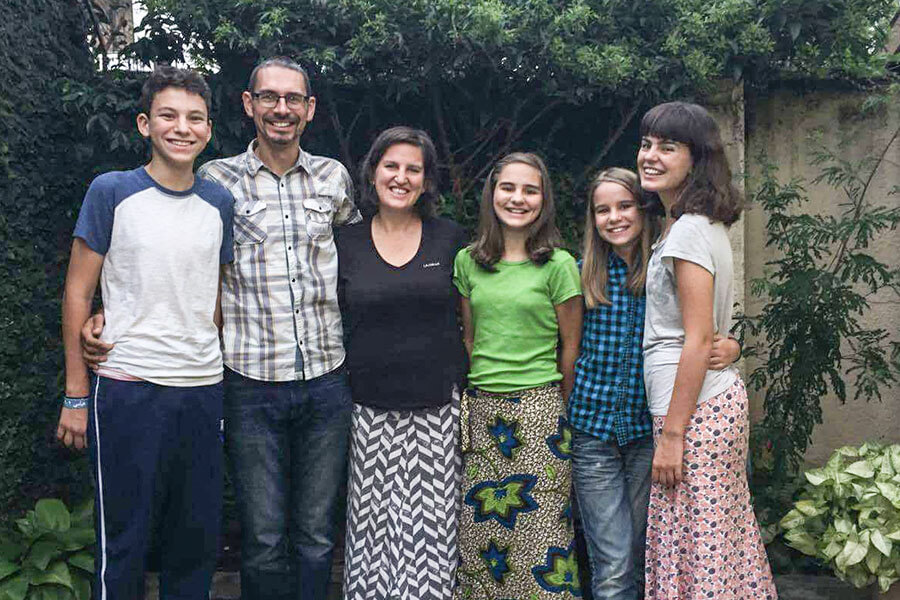 Owen & Miriam Pugh
We are working in a ministry team amongst the Alagwa. We are currently using a set of Bible stories, in the mother tongue, and are starting a project to translate the book of Luke.
Find out more…
Joan MacKenzie
31 May 2019
Joan is in the UK on her final Home Assignment before retiring from missionary service. "As most of you know I will be retiring from AIM at the end of July and will be in contact again with all my supporters before then. I would like to find opportunities to serve in the area where I'm living and will perhaps find part-time work. I continue to have an interest in involvement in diaspora work especially among Muslim/African women as well as work with the elderly, and hopefully will find out more about various opportunities in the coming weeks. Please pray for God's leading for my future service for him."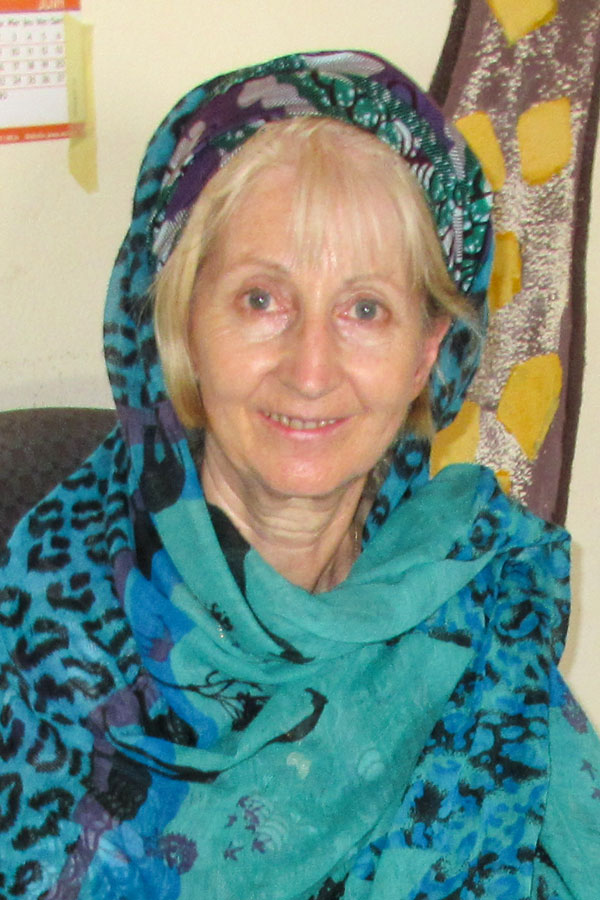 Joan Mackenzie
I am involved in education relating to general health and maternal and infant care among Muslim women in north Ndjamena. I work alongside Chadian colleagues to improve health and find opportunities to build friendships and share the gospel.
Find out more…
Short Term
31 May 2019
Amos Kennedy is a short term missionary serving among the Gabbra in Dukana, Kenya. "The last six weeks have seen a real spike in inter-tribal violence between the Gabbra and the neighbouring Borana in Ethiopia. The Borana have been coming across the Kenya-Ethiopia border and raiding several Gabbra settlements near to us, the most recent attack being an ambush after peace talks in a town called Saru, just 45km from Dukana. Several students of mine remain at their homes there because of fear of more Borana attacks. Usually these kind of inter-tribal killings in Northern Kenya don't grace the national newspapers, however this has been all over the news in Kenya due to the international aspect of Borana crossing the border and escaping again into Ethiopia. While the likelihood of an attack on Dukana remains lower than other border towns, people here are still very frightened at night, even coming to ask if they can sleep in our church building. Pray for peace between the Gabbra and Ethiopian Borana, and that the killings and fear would come to swiftly to an end."
Simon & Leanne Foulkes
24 May 2019
Simon now works at Highfields Church, but Leanne still serves in Diaspora ministry with AIM: "International women and toddlers abound in Cardiff. Many of these ladies know a bit of English but none of them can read, write or speak it proficiently. The Bay Church noticed this need and started Friends, a group that combines an English class for women followed by a Bible story & song time, refreshments and an activity. The Bay Church ladies have prayerfully cultivated an ethos that transcends the various cultures [represented in the group]. Earlier this year, the team learned that we needed to find a new location. We prayed and God answered providing the use of rooms in the local Science Centre. Please pray that the ladies and toddlers will continue to come to the new location, and that ladies and their families will seek and find Jesus as their Saviour."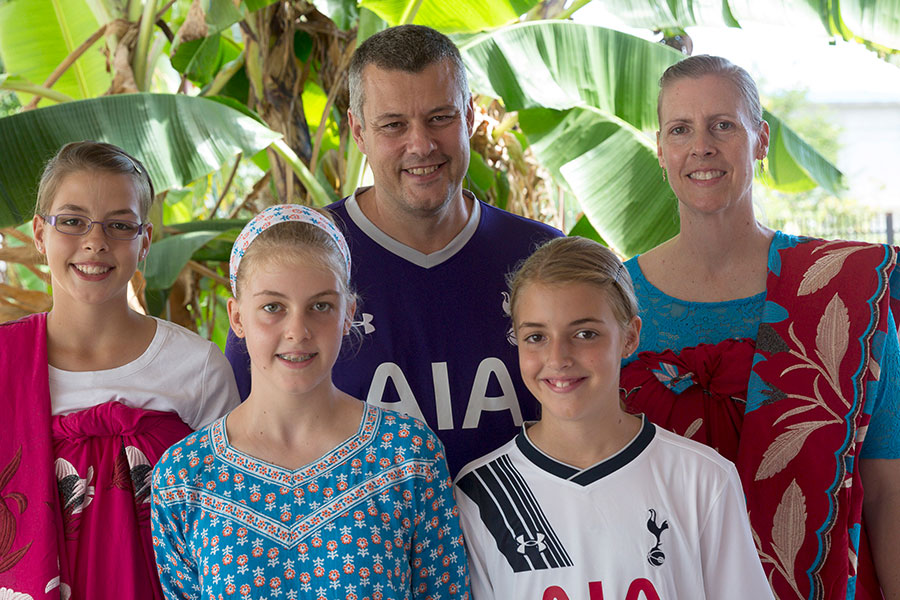 Simon & Leanne Foulkes
We have recently moved to the UK from Mayotte. We now working in Cardiff, seeking to mobilise the local church to reach unreached African peoples.
Find out more…
Jurgen & Katja Hofmann
24 May 2019
"In August 2018 a young couple, Doris and Alphossin, started a church in Tanamboa. This is one of the villages where Jurgen started sharing the Bible stories a few months earlier. Jurgen goes to their meetings every week and gives lessons based on the Bible stories…. This is a positive development because the lessons teach, among other things, that we as Christians have to work together… The lessons also teach people that we are all responsible for spreading the gospel… The new believers are still a bit hesitant about evangelism. The traditional view in Madagascar is that this is the work or pastors, missionaries and evangelists. People who are specially trained for it. The Lord Jesus teaches us something else, that everyone has been given this task. It has been agreed that Jurgen and Doris will soon ask some young men to go on a trip with Doris. In this way they can observe the 'profession' and learn how to do it." Please pray that God would use Jurgen's lessons to help this church grow in discipleship, and that they will grow a heart for evangelism and sharing the gospel with others.
Jurgen & Katja Hofmann
We live among the Tanala people of Madagascar. They are one of the island's least reached people groups. We are learning the dialect and are translating Bible stories, we hope to go from village to village sharing the good news.
Find out more…
Short Term
17 May 2019
Paul Wheatley is a short term missionary serving in English teaching in N'Djamena, Chad. He will return to the UK in July. "At the end of March, we finished the term with a series of exams. There was a big celebration for those who finished the New Testament class, but for my Old Testament class, unfortunately a fair few didn't pass. Some are retaking, some have stopped, and the 16 who did pass have continued on with me into the New Testament. This has been a really exciting few weeks studying Jesus Christ, the person we read all about the Old Testament prophecies. They have asked lots of difficult discussions and challenging questions, but it has been so exciting to watch the students as they piece together the puzzle, realising that Jesus is indeed the only way to a right relationship with God. Please continue to pray for my last few weeks here. Pray for the students who are beginning to understand, and for ones who already have. Pray that relationships would finish well so that I can leave with joy."
Alan & Pauline Jordan
17 May 2019
Pauline writes: "Alan has taught for one week at the Northern Bible Training Centre (NBTC) and will continue the course in May… I have a house help who wants me to teach her to read as she has not finished her primary schooling. In May I will start teaching English to some Ethiopian missionaries." Please pray for Alan as he teaches at NBTC and for Pauline as she teaches English and literacy.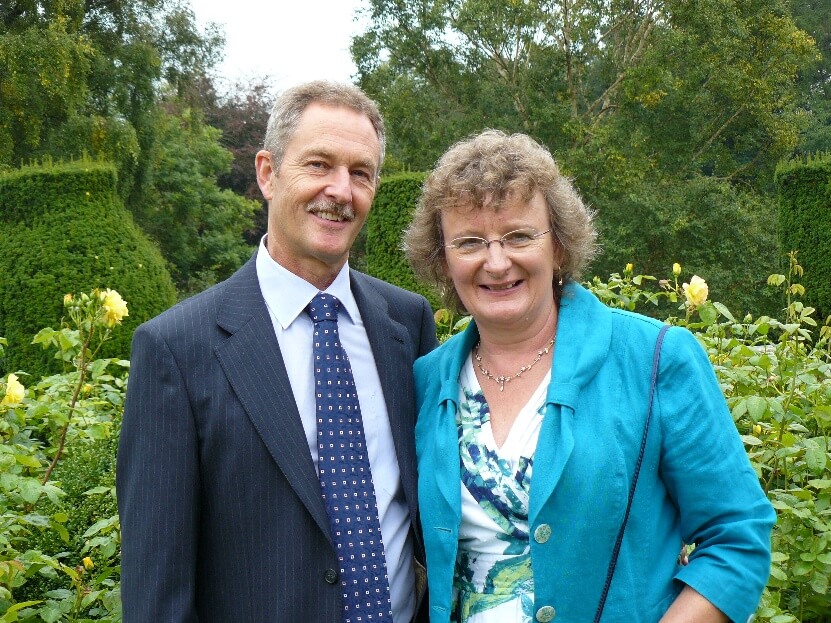 Alan & Pauline Jordan
We are hoping to move to Marsabit in northern Kenya during 2018. Alan will work to establish a Bible training centre for the Africa Inland Church and Pauline will be involved in children's ministry.
Find out more…
Carrie Pither
17 May 2019
"I continue to prepare for the Africa Based Support (ABS) Board that I have been asked to join. ABS is a ministry of AIM, and its role is to coordinate and provide essential support for AIM missionaries and other mission organisations. Some of the services it provides are AIM Air, Mayfield Guesthouse, Tumaini Counselling, IT, Travel and Media. As the date of the Board meeting approaches, I'm reading lengthy reports, detailed financial accounts and huge books on Board governance. I'm learning so much and although a little daunted by the first meeting in June, I have received a warm welcome and great support by existing board members." Please pray for Carrie as she prepares for her first Board meeting, and for wisdom for the Board in their meeting in June.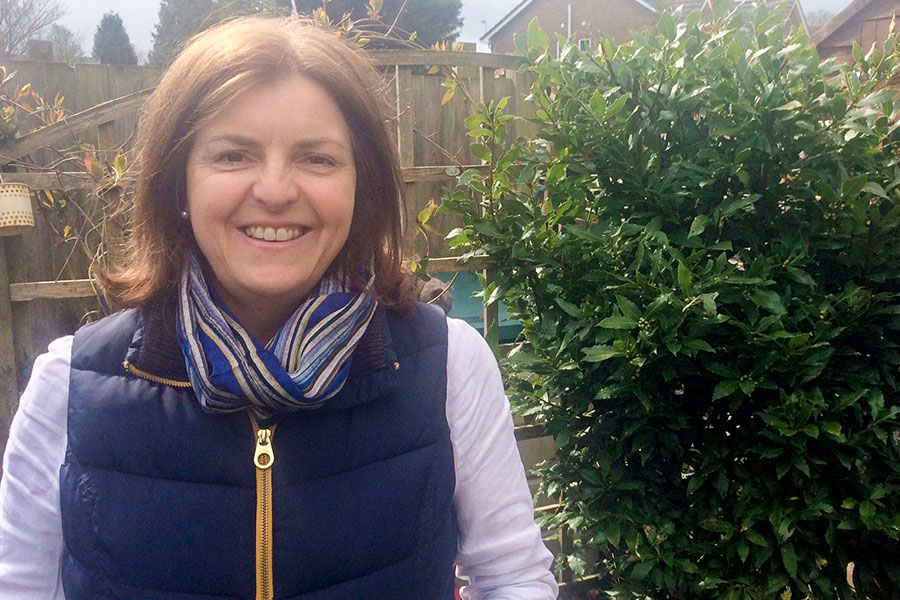 Carrie Pither
I am serving as the International Crisis Consultant. My role ensures the organisation is aware and prepared in the management of risk, security and crisis. I also serve in the management of AIM AIR, based in Nairobi, Kenya. AIM AIR's ministry means that missionaries can serve in remote places.
Find out more…
Bridget Howard
10 May 2019
"I was able to complete my teaching load and pack up my house fairly stress-free thanks for your prayer support. Then at the end of February, my AIM team members and colleagues at New Creation Ministries arranged a retirement-farewell. It was an opportunity to acknowledge people who have accompanied me on my journey of ministry since 1980 in Zaire, Nairobi, Paris, Bristol, Congo and Rwanda. I thank you for your interest, prayer and support which made those years of ministry possible, joyful and fruitful."  Pray for Bridget that this time of Home Assignment will be helpful and encouraging for her as she resettles back in the UK.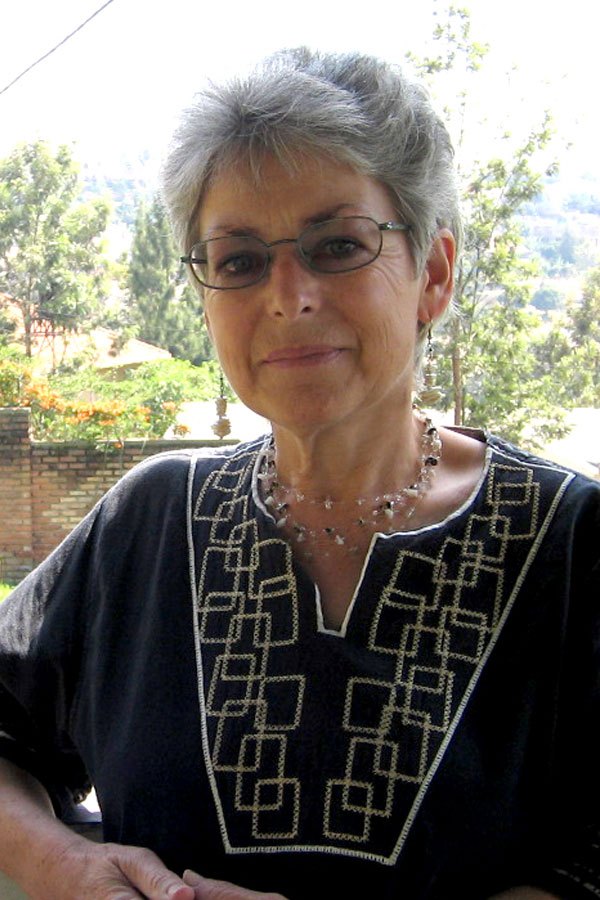 Bridget Howard
I teach English to adults in conjunction with New Creation Ministries in Kigali, Rwanda. I also lead the small team of AIM personnel in Rwanda facilitating vision and direction to various members in their different ministries.
Find out more…