Alan & Pauline Jordan
3 July 2020
 "As churches have not been able to meet together, we have been able to help with the services on the local radio station. This has been very beneficial to so many people who are isolated in their remote areas, listening on their mobiles. It has been encouraging from the amount of people phoning in for prayer… Praise God for successful services for teenagers and youth on the local radio station during the pandemic."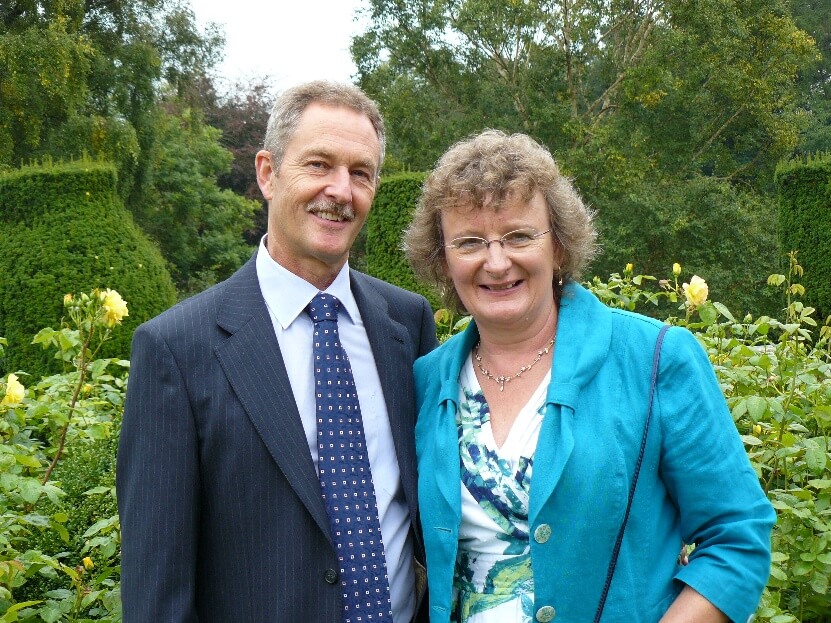 Alan & Pauline Jordan
We serve with the Africa Inland Church at the Northern Bible Training Centre in Marsabit, northern Kenya. Alan teaches at the Centre, and Pauline is the Administrator of the local AIC primary school.
Find out more…
Peter & Katy Wilson
3 July 2020
The Wilsons returned to the UK at the beginning of June for their Home Assignment. "Rift Valley Academy (RVA) recently decided that next term will also be online and there [has been] a mass exodus with 27 families leaving. There are still 20+ families at RVA and there is a sense from them that they are the remnant. In addition a positive case on campus meant three families were also quarantining and so morale is low. We were however encouraged to hear that the case was asymptomatic and people are doing well. Plan A for us is to return at the end of August if possible. We hope to give those that have remained a break and maybe release them until Term 2, when, all being well, school will start back up. Please pray for those that are still at RVA and the many families home schooling all over Africa. Pray too for wisdom in all the decisions needing made affecting the school in the coming weeks."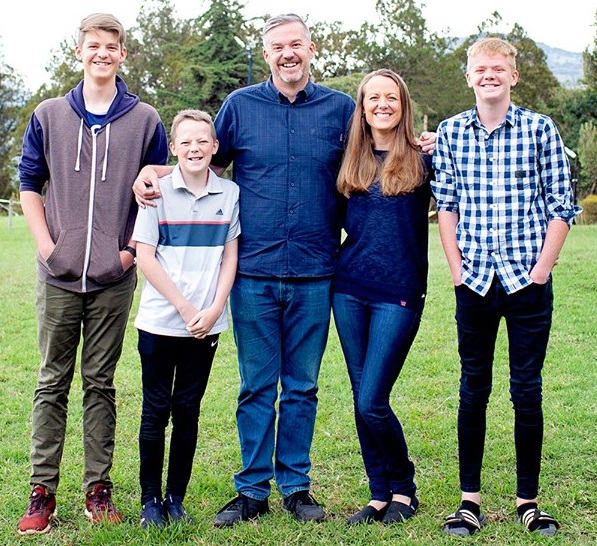 Peter & Katy Wilson
We work at Titchie Swot, Rift Valley Academy's primary school, an AIM-run school for missionary children. Peter is the Principal and Katy teaches fourth grade.
Find out more…
Diaspora Ministry in the UK
3 July 2020
Diaspora ministry in the UK is continuing in new ways during lockdown: "Prior to the pandemic, a group of international women and their toddlers would come together each Wednesday morning to make friends while practicing English. Early on in lockdown, we moved our meeting online using a Bible story with pictures. Several ladies have joined these online lessons, some of whom do not show us their faces. Without the visual facial cues or gestures, the ladies have had to work hard at using their English and we can see improvement. What's even more exciting is the way that the ladies have been interacting with the Bible stories. Join us in thanking God for this open "door" of opportunity… Please pray for further ministry opportunities as social distancing measures ease, and for spiritual fruit, especially from the English lessons."
Steve & Ruth Lancaster
26 June 2020
"One of Ruth's goals for this term was to find a good person to employ as an Accountant. Praise God that we have been able to appoint a young man who is a believer and seems suitably qualified. God willing, he will start on 1st July and Ruth will spend several weeks training him in our systems and processes. Please pray for us both as we enter the home straight of our Tanzanian venture! We now have less than six months before we head home and close up here. Pray we would cross the finish line well. Please pray with us that God would show us clearly what he wants us to do in 2021, and the next chapter of life."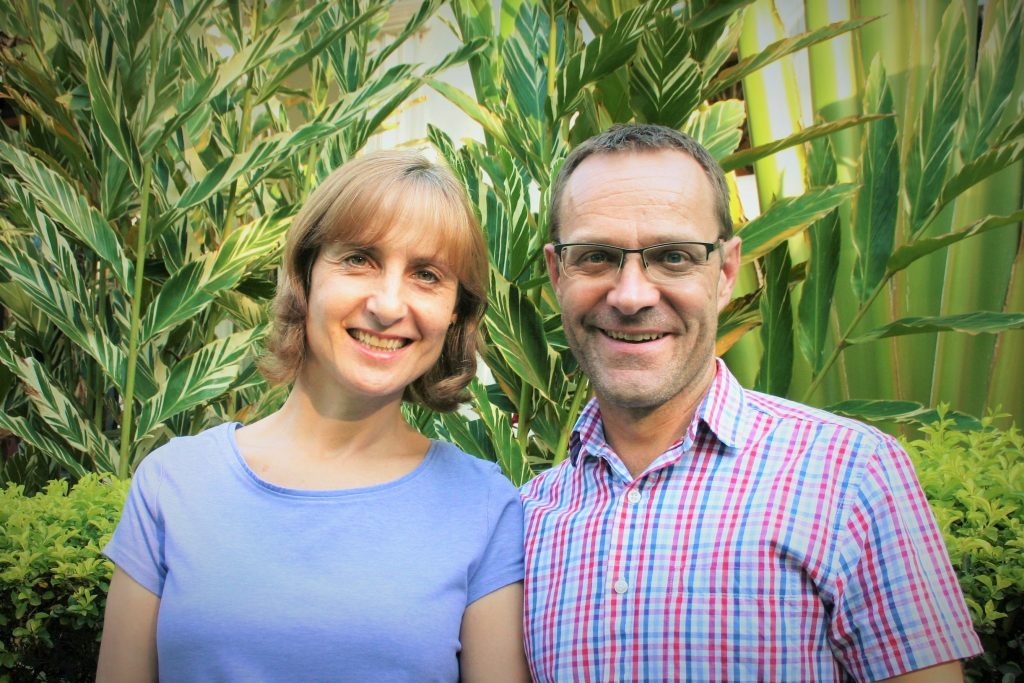 Steve & Ruth Lancaster
We work with the Institute of Bible & Ministry under the Africa Inland Church Tanzania. Steve is involved in Bible teaching and Ruth handles administration and finance for the Institute and teaches English. Steve is Unit Leader for Tanzania East.
Find out more…
Owen & Miriam Pugh
26 June 2020
The Pughs have been temporarily living in Kondoa so they could have a better internet connection for their work and their children's school work. "Although we are not locked down, there has been a kind of isolation in shifting from home and ministry to a place where we are outsiders again. Whilst we are praising God that this is the last prayer update from Kondoa (!), we are thankful too for lessons we have learnt here. These last eight weeks also seem to have been a time where we have had lots of work needing internet, as well as the children. Not only were we able to participate well with our LFIO leadership training via Zoom, but also Miriam's RVA Board meetings and various conversations following… We thank God for his provision and his timing, that he could see things we needed in these weeks which we could not see… Pray for good boundaries as a family as we seek to balance school, family and ministry. Please also pray for wisdom as we try to work out the best plans for the next few months, for who should travel to the UK and when."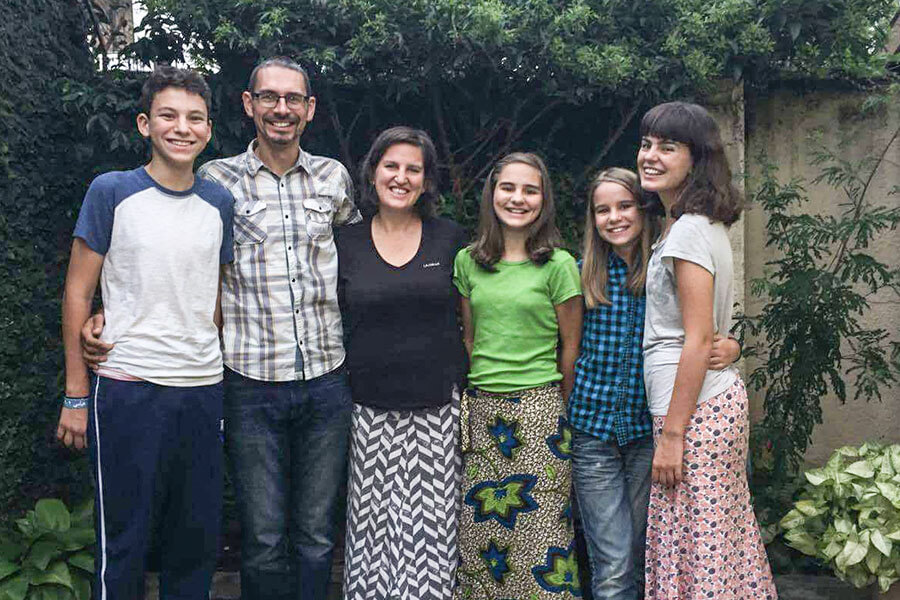 Owen & Miriam Pugh
We work in a team among the Alagwa in Tanzania, using Bible stories in the mother tongue for evangelism and discipleship.
Find out more…
Kathleen Burns
26 June 2020
 "…when I returned to Kampala in October last year, I was going to be involved with mobilisation as well as taking on the role as Central Regions Health Coordinator… [In February] I was asked if I would consider taking on the role as Central Regions Short-term Coordinator. This role involves being the liaison person between AIM's mobilising offices (Asia Pacific, Canada, Europe, Korea, South Africa, South America and USA) and the Central Region's leadership. It involves looking at what opportunities and placements are available, connecting them to the appropriate Unit Leaders, and supporting them as they prepare to come to the field. It sometimes involves planning their orientation programme and continuing to support them during their placement and time in Africa and then as they return home… Please pray for me as I begin this new journey. Learning a new role during a pandemic certainly has its challenges!"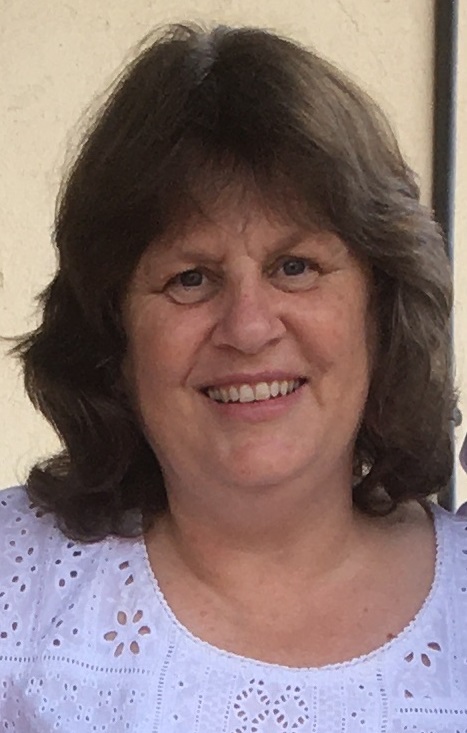 Kathleen Burns
I work as the Medical Coordinator and Short Term Coordinator for AIM's Central Region.
Find out more…
Kirsty
19 June 2020
"[Ramadan] was a very strange month, not being 'oot' and 'aboot' and seeing people in person. I tried to regularly call people but didn't feel the phone led to much in the way of deep conversations, which was discouraging at times, but it did allow me to tell my friends both old (from my previous island) and new that I was thinking about them… Whilst we are still trying to practice social distancing, we have been able to go out a bit more in the last few weeks. Even though I haven't resumed sitting with my friends, it's been lovely to see their smiling faces and hear their laughter once more on my walkabouts, which have been able to happen physically, not just virtually as they have been for the past three weeks… Pray that God would give us opportunities, in our limited times out; that we would make the most of our interactions and see the opportunities he has prepared."
Kirsty
I lead a medical team in the Indian Ocean Islands.
Find out more…
Chris & Sarah Power
19 June 2020
"Three months in and 107 people have reportedly died of the virus. The number of confirmed cases is over 4,000… The reality is, for most people in Kenya (and much of Africa), they have more pressing concerns everyday than keeping themselves safe from Covid-19. It's not possible to stay home when home is one room that you share with eight people and you have to leave the house to find water and food for each day. There has been the worst locust infestation for decades across Kenya, Uganda and other parts of east Africa. Crops have been utterly devoured with damages expected to hit billions of dollars. There are also other natural disasters which are affecting communities in more immediate ways. Many parts of Kenya have been hit by floods recently, destroying roads, homes and taking several lives." Please pray for relief for people suffering these disasters in Kenya and east Africa.
Christoff & Sarah Power
We work in AIM Southern Region's office, based in Nairobi, Kenya. Chris is the Regional Administrative Officer and the Mayotte Unit Leader, and Sarah serves in Member Care and is a Coach for Southern Region.
Find out more…
Caroline Bell
19 June 2020
Caroline is currently on Home Assignment in the UK and will return to Uganda when possible. "I really don't know when I will be able to return to Moroto, but I am hoping that August/September might be a realistic possibility… When I return to Moroto I will be taking over from Nita as team leader. Another change is that I am hoping to move to a house on the Church of Uganda compound with Hailey. Our desire is to remove barriers that make it more challenging to connect with our community as well as partner more closely with churches in Moroto. Please pray for these transitions of team leadership and moving house. Pray that I will trust God for his timing, and make the most of the opportunities here and now in the UK. Pray that I will grow in Christlikeness, trust and grace."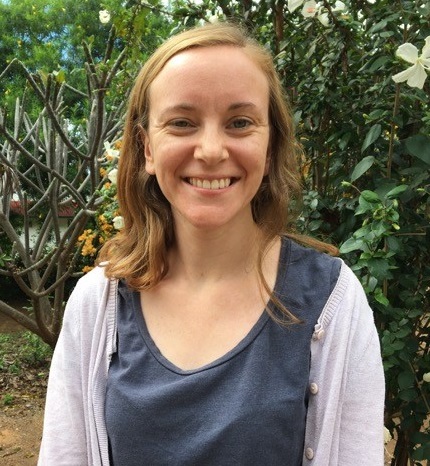 Caroline Bell
I live with the Karimojong, seeking to share the gospel, so that they may truly know Jesus for themselves.
Find out more…
Ard & Carin de Leeuw
12 June 2020
The de Leeuw family are currently in the Netherlands because of the Covid-19 pandemic and will return to South Sudan when possible. "Pray for our Laarim team. The Covid-19 virus is starting to spread more and more. There are now more than 1,000 infections and the first deaths have been reported. It's not in the Laarim but the effects of the virus are being felt. Pray for the food supplies. For success again and again in being able to fly food in. Pray for the fatigue and exhaustion among our team members which sometimes comes on suddenly. They can't go in any direction and can't get out of the area. The cattle robberies have started again and with them many funerals. Pray for the team, that they will raise their heads every day and expect their help from God."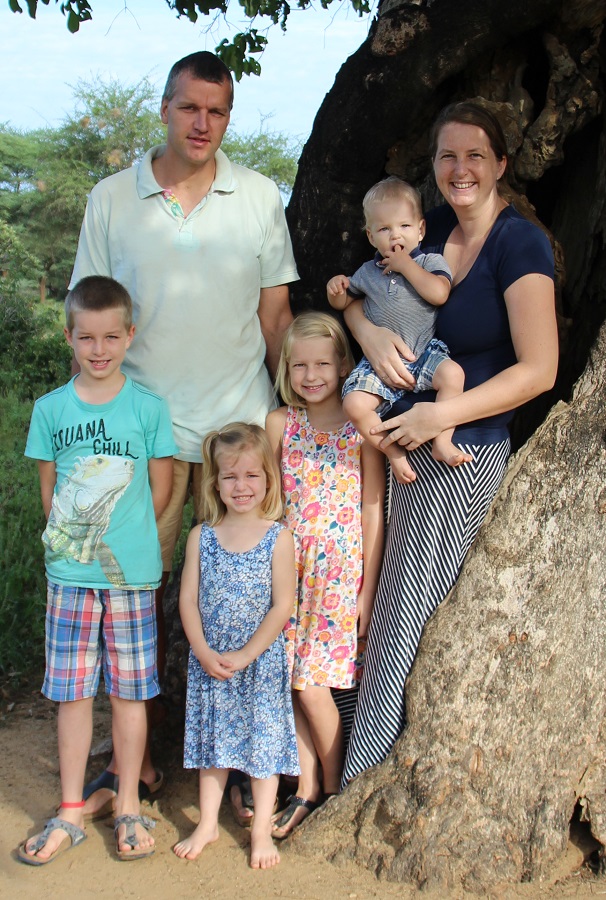 Ard & Carin de Leeuw
We live among the Laarim in South Sudan learning language and culture to share the gospel with them.
Find out more…
Mat & Katy Linley
12 June 2020
The Linleys are currently in the UK for Home Assignment. In summer 2020 they will begin new assignments in Kenya. "Despite the current pandemic, the hope is still that, later this year, Mat will take up a position in the AIM Southern Region office (in Nairobi) where he will be part of the team supporting AIM's work across Southern Africa… We are hoping to live in Kijabe, a small town approximately 60km to the north of Nairobi where AIM run a school, the Rift Valley Academy… The plan is that Katy can work part-time as a volunteer doctor at Kijabe Hospital, which is next door to the school, doing a combination of clinical practice and training. The new position in Kenya is due to start at the end of August, in time for the beginning of the academic year. However, as is the case the world over, there is much uncertainty about how the coming weeks and months will work out… Give thanks that in this world full of uncertainty that God is in control. Pray that we would be patient and continue to trust that God's plans for our life will happen in his timing."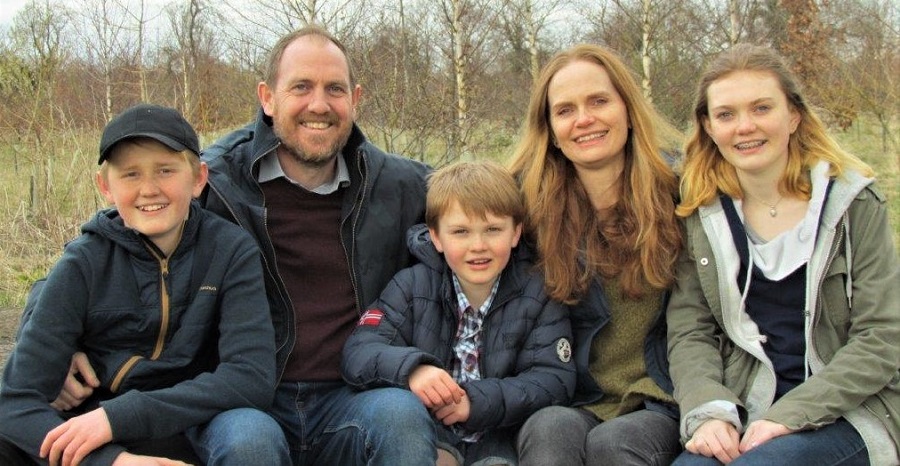 Mat & Katy Linley
We are currently in the UK on Home Assignment. In summer 2020 we will begin new assignments based in Kenya.
Find out more…
Paul & Helen Shepherd
12 June 2020
The Shepherds are currently involved in the frontline response to Covid-19 in Karamoja. "Pray for us as a family – we're fairly tired at the moment, Helen [has had] her MSc exams this week, we're still fairly busy with Covid, other medical work, discipleship work and health centre administration (Helen). Pray for endurance, for us to be depending more on the Lord and less on ourselves, for wisdom in how to rest, for us to still have compassion and show his grace to others. and for us all to have patience even when we're tired. We sang the song, How Firm a Foundation in our little church on our compound [on Sunday] – pray that in this time our dross will be consumed, our gold be refined and that the Lord would be sanctifying us through it."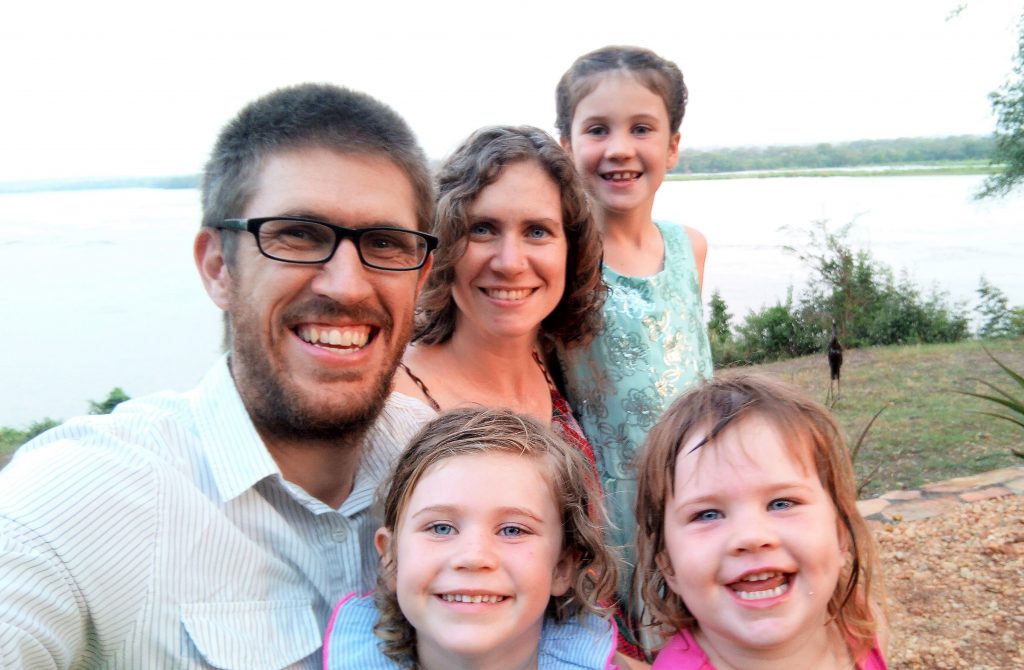 Paul & Helen Shepherd
We work in Kotido, Uganda among the Karimojong, serving through healthcare whilst working with the local church.
Find out more…
Karin Mende
5 June 2020
Karin is currently on Home Assignment in Germany and will retire from serving with AIM at the end of October. "Having landed safe and sound on 11th March I found a new preliminary home in Oberweimar… I was a bit confused when, only three days after arriving, the first Coronavirus restrictions were put in place. Like you, I stumbled into these unprecedented contact restrictions. All visits nowadays are by letter, phone, mail or WhatsApp…" Karin asks us to pray that she will find a suitable flat to rent permanently and a new network of friends in her local community.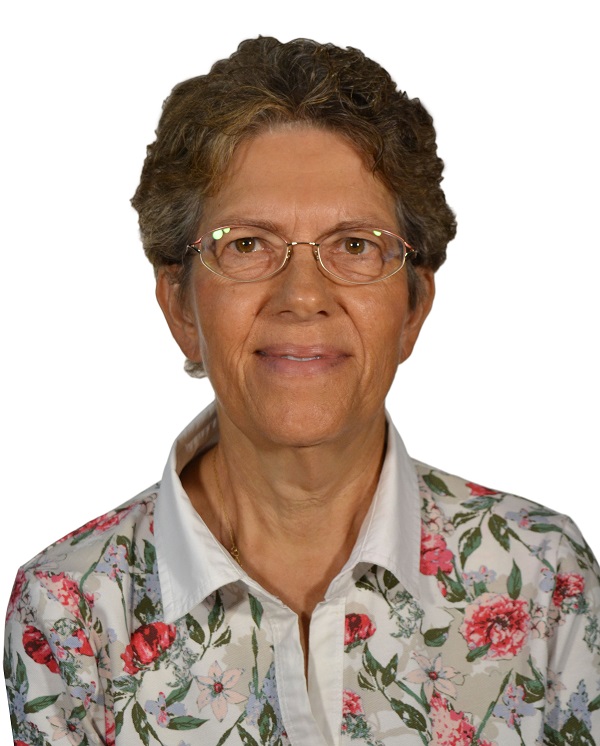 Karin Mende
Karin works to train expats and local church workers in transformational development and culturally relevant church planting.
Find out more…
Angelika Maader
5 June 2020
"In the middle of March, all schools, universities and similar facilities were closed… People often ask me how INTENA is dealing with the situation… In previously full classrooms, you can now only see furniture and dust covering everything. The teaching methods have had to adapt. We are communicating via SMS, the internet, WhatsApp, etc. to distribute the work to the students. Once a week the students come to us one at a time to submit their homework, collect new homework and use the library. Every day, one of the teachers or seminar leaders has to be on duty to organise all of this." Please pray for Angelika and the rest of the staff at INTENA as they facilitate their students' continued learning.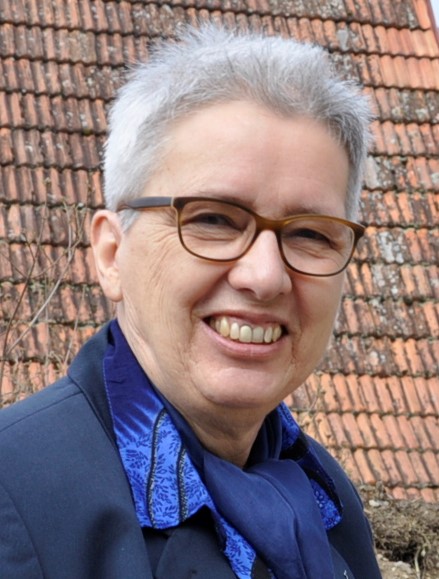 Angelika Maader
I am a teacher and counsellor at INTENA (Seminário Teológico Evangélico de Nampula), and work with PROFORTE in Nampula, Mozambique.
Find out more…
Kathleen Quellmalz
5 June 2020
"Like everywhere in this world Coronavirus has changed our lives and work. In the beginning, it was still far away but on 17th March it arrived in Tanzania. Two days later all the schools, colleges and universities were closed. We changed to Home Schooling in our homes… Up to now our children enjoy the Home schooling and some even say that they are learning more than at school. The bigger challenge is how to care for those still living on the streets. They are in a much more vulnerable situation. In Dodoma, the children are still allowed to come to the front porch of our Drop-In Centre in the morning, they receive tea and bread for breakfast and also have a short devotion and prayer time. In Dar es Salaam we distributed mouth masks, sanitizers and the gospel of John which included safety information about Corona to many street boys. Some of the children decided to return to their families, which actually is a good side effect of Coronavirus. Children living with their own families are visited in their homes and are helped with food packages to keep them at home and away from begging in the streets… Please pray that our children and youth will not get tired of staying at home and that God would give energy and perseverance to everybody helping with Home Schooling."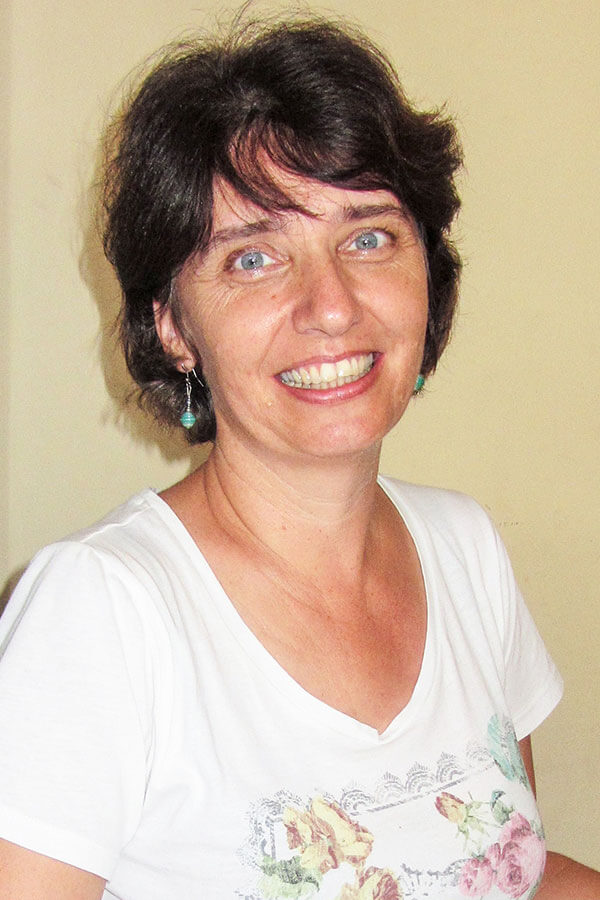 Kathleen Quellmalz
I work with Safina Street Network in Dodoma, Tanzania. As Director, I seek to equip and guide staff in the various areas of the ministry and seek God's will along with the leadership team for future development.
Find out more…