Ard & Carin de Leeuw
3 April 2020
The de Leeuws are currently in the Netherlands because of the Covid-19 pandemic and will return when possible. "We are working with the Laarim team to shape our work remotely. We are engaged in an emotional process to try to settle in the Netherlands while we would prefer to be in the Laarim. We are dealing with the great uncertainty of what the future will bring… We will have to find a new balance of being in the Netherlands while remotely leading our Laarim team through all the challenges they currently have. At the moment there is no Coronavirus (yet) in South Sudan. The reality is that there is a very good change that it will also reach South Sudan and the Laarim. But we pray that South Sudan will be spared and the Coronavirus will pass them by."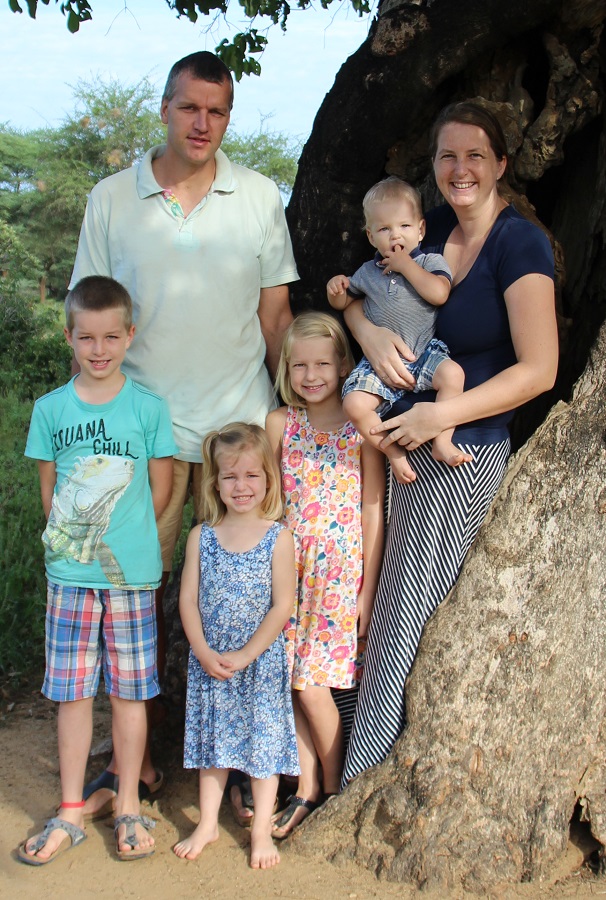 Ard & Carin de Leeuw
We live among the Laarim in South Sudan learning language and culture to share the gospel with them.
Find out more…
Diaspora Ministry in the UK
3 April 2020
Diaspora ministry in the UK has also been affected by the Covid-19 pandemic. "In this electronic age, we are watching the worldwide spread of a virus. Over the past two weeks here in the UK, public gatherings have been suspended; schools and churches are no longer meeting on location, and non-essential businesses have been closed. The UK government is communicating via daily press conferences centred on the message "Stay at Home, Protect the NHS, Save Lives." Government directives include only going out for essential food, health reasons or work; one form of exercise a day; keep two metres away from others; no group gatherings of people. We, together with you, are reminded how quickly life can change… This past Saturday, a doctor from our church contacted me asking if the International Women's Sewing Group would be able to help. Like in so many places, personal protective equipment is lacking here. The doctor wondered if we could make washable face masks for use in the waiting area of their office. Thanks to WhatsApp, our sewing helpers were sharing ideas and making prototypes by the end of the weekend. The sewing team is hoping to have 50 masks made by the end of this week. We pray that these practical ways of helping the community will demonstrate Christ's love in action."
Caroline Bell
3 April 2020
Caroline is currently on Home Assignment in the UK and will return to Uganda when possible. "Uganda now has confirmed cases of Coronavirus. Schools, churches and mosques have been shut, the borders closed, public meetings banned and public transport suspended. In Moroto food prices have risen. Please pray for God's mercy and an end to the spread of the virus in Uganda. Please pray that the measures that have been put in place would be effective."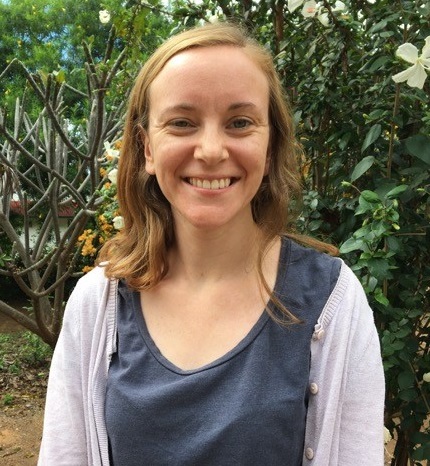 Caroline Bell
I live with the Karimojong, seeking to share the gospel, so that they may truly know Jesus for themselves.
Find out more…
Coronavirus
27 March 2020
A number of our missionaries have been asking that we pray that Coronavirus would not spread in Africa. There are simply not enough resources and equipment to be able to deal with the size of outbreak that we have been seeing in Europe and the USA. Pray for God's protection and mercy. For more ways that you can pray for Africa, AIM Europe and our missionaries during the current pandemic, go to eu.aimint.org/covid-19
covid-19
COVID-19 UPDATE Updated: 3 April 2020 Prayer for the AIM Europe office: • Last week the UK Government published its temporary Coronavirus Job Retention Scheme to support employers whose operations have been severely affected by Covid-19. Essentially the scheme means that employees can be placed on furlough with the Government paying 80% of their usual […]
Find out more…
Bruce & Jan Rossington
27 March 2020
"…the students left school early and it seems unlikely that they will be able to return in time for the start of third term. Jan and her fellow teachers are therefore being given a crash course in online teaching. The amount of new skills to learn has felt overwhelming at times, so please pray for Jan as she steps well outside her comfort zone in order to support her students, some of whom will sit important AP (A-Level equivalent) exams in mid-May (now shortened and online). Bruce was supposed to be in Rwanda this week, checking a translation of Luke's Gospel with a team from DR Congo. He cancelled the trip at the eleventh hour when the first confirmed case of Coronavirus in Kenya was announced. It proved to be the right decision – had he travelled, he would have ended up self-quarantining in both Rwanda and Kenya. All flights in and out of Rwanda were subsequently suspended. For the time being, Bruce will support his two translation projects remotely and has plenty of Scripture Engagement work to keep him busy." Please pray for Bruce and Jan as they adapt to working remotely.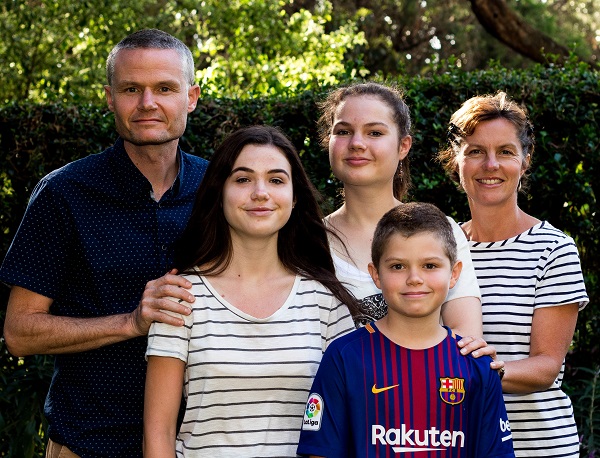 Bruce & Jan Rossington
We are based at Rift Valley Academy in Kijabe, Kenya. Jan teaches French and Bruce is Eastern Region's Scripture Engagement Consultant.
Find out more…
Simon French
27 March 2020
Simon is AIM's Diaspora UK Unit Leader, developing opportunities for AIM members to share the gospel among Africa Diaspora in the UK. "The voluntary initiatives among the local refugee community which I am usually involved with are either ceasing to operate at present or are severely curtailed. That said, people are still communicating with each other by e-mail and WhatsApp and ways are being found to help some of those in real need. I am staying in touch with several families who I have been assisting, a couple of whom have recently contacted me to see if there was any way they could help our family at this time. Please pray for refugees and asylum seekers who have recently been allocated housing. They face the challenge of setting up a home while on a limited income at a time when some shelves are bare in the shops. The Refugee Day Centre are arranging food parcels (with food for two days for a family of four) for some of the local refugees who are soon to be re-housed away from the local area."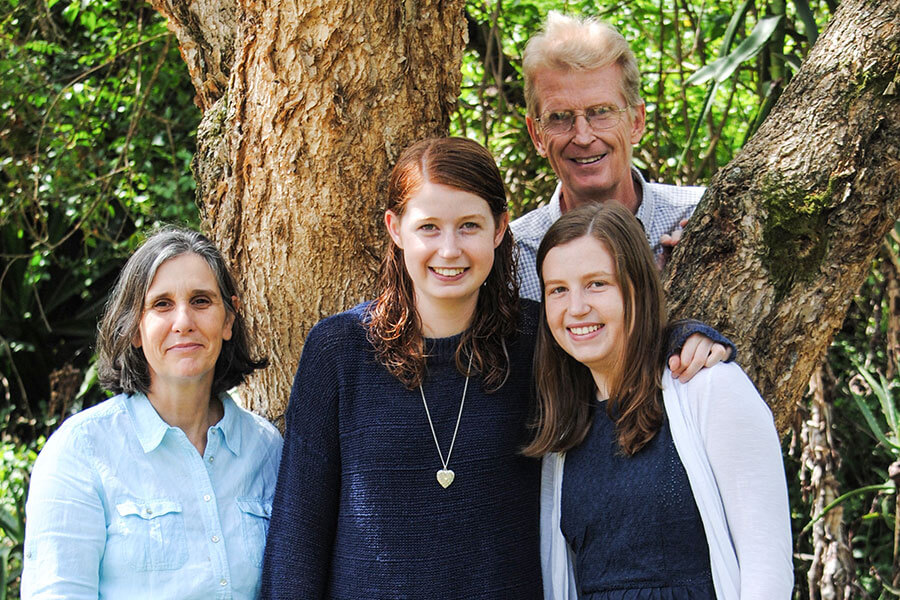 Simon & Sue French
We work with the local Africa Inland Church primarily in reaching the Datooga. Our role also includes helping to facilitate a chronological Bible storying project in the Datooga language. From July we will be on home assignment in the UK.
Find out more…
Kirsty
20 March 2020
"There is so much disruption worldwide, so much fear and worry, and while only snippets of information filter down to life on these somewhat sheltered little islands, it has been enough to bring its fear. The lack of a complete picture (often only the worst headlines) has led to different extremes of opinion… Yet I've also heard many that say 'It's in God's hands, God is in control, only he can protect us', and while it may come from a very fatalistic viewpoint there's a lot of amazing truth in their proclamation. In the middle of all the chaos our Father is still in control, we are in his hands and his love, and in this time of fear, uncertainty and trial we have an amazing opportunity to show that love to others. Our new house is right opposite a large mosque with a religious school attached. Last week all the children came together and laid out mats in the middle of the road for an open-air time of prayer to plead with God for the sick here and to be spared from Coronavirus. Their views of who God is and how and why he listens may be warped but their heart to intercede for their nation and the world is spot on. We need to be on our knees! Know that we are praying for you- as the world faces very uncertain and challenging times, times of great trial, I pray his love and peace reigns in your hearts… At this time and in the days, weeks and months ahead may we experience Dad's love in deeper ways and show that love to those hurting around us."
Kirsty
I lead a medical team in the Indian Ocean Islands.
Find out more…
Coronavirus
20 March 2020
Because of the UK Government's recommendations about the current situation with Coronavirus, our Nottingham office was closed this week and all staff are working from home. We will be working to provide the best service we can to both members and supporters, but that might look slightly different as we adjust to remote working. Please pray for us as a staff team, that we would remain united in Christ as our roles and responsibilities alter during the pandemic. For more ways that you can pray for Africa, AIM Europe and our missionaries, go to eu.aimint.org/covid-19
covid-19
COVID-19 UPDATE Updated: 3 April 2020 Prayer for the AIM Europe office: • Last week the UK Government published its temporary Coronavirus Job Retention Scheme to support employers whose operations have been severely affected by Covid-19. Essentially the scheme means that employees can be placed on furlough with the Government paying 80% of their usual […]
Find out more…
Martin & Joy Koch
20 March 2020
The Kochs are currently on Home Assignment, visiting the USA, but will cut that trip short to return to Germany on Sunday because of the Coronavirus pandemic. "We praise God that Pastor Lemeidimi has been faithfully visiting Lchakwai three days a week. He comes on Thursdays and leaves after church on Sunday. What's App enables us to keep in touch with him despite the distance. Pray that God will richly bless his ministry there. Pray that he will be able to reach out to Samburu men and encourage them to seek Jesus."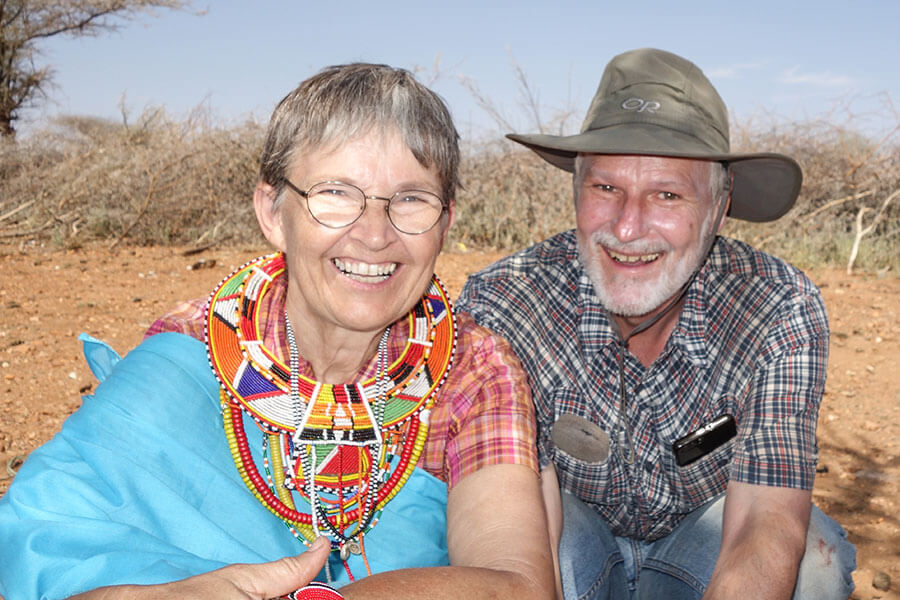 Martin & Joy Koch
We are working in Lchakwai, Kenya, seeking to reach the Samburu with the gospel and disciple believers. Our prayer is that a number of Samburu will commit their lives to Christ and a fellowship of believers will be formed.
Find out more…
Paul & Helen Shepherd
13 March 2020
In the Autumn, the Shepherds will leave Uganda to prepare for a new assignment. "Team life is going well and we are enjoying leading the team. We had a great time on team day recently sharing some of the church planting methodology we learnt about in Nairobi and we're currently trying to firm up a more long term strategy for the Kotido team. Currently, though, there is no one to take over from us as team leaders – as much as AIM are looking and praying. At times it is tempting to think it's our fault or that we are abandoning the team and the work here but please be praying we trust that God knew all this and will work out His good purposes here in Kotido. Pray also the he will provide the right leader for the Kotido team at the right time."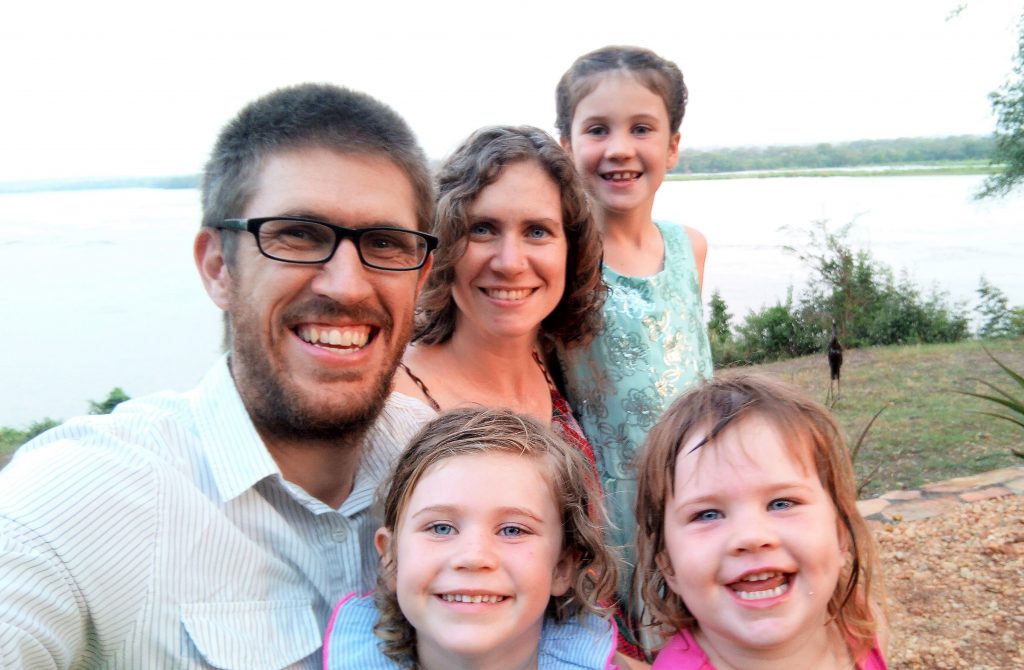 Paul & Helen Shepherd
We work in Kotido, Uganda among the Karimojong, serving through healthcare whilst working with the local church.
Find out more…
Coronavirus
13 March 2020
Please pray in light of the current Coronavirus pandemic. Pray that God would intervene to stop the spread of the virus. Pray for those who are ill, and those caring for them. Pray for those living through the fallout caused by the pandemic, and those grieving the loss of loved ones. Pray for government officials and decision-makers who are leading their countries through the crisis. Pray that AIM's missionaries and staff will know how to best carry out our responsibilities and ministries. Pray that God would use these times to bring many to salvation in Christ. SIM have produced a guide for praying for the pandemic, which you can download here.
Owen & Miriam Pugh
13 March 2020
Miriam writes: "Pray for the many people who are coming to us as a team for audio players with the, Alagwaisa Bible stories as well as some Rangi Bible stories and the Swahili Bible. The demand has outstripped the number of players we have! We heard of an unbeliever taking their player when they visit relatives to play God's word to them. The brother in law (also the brother of a believer, as well as being a renowned witchdoctor) then come with money because he "absolutely needed" a player too! Praise God for this hunger, and for the way many are hearing. Pray for this believer and me as we plan to visit her brother so we can study God's word with him more."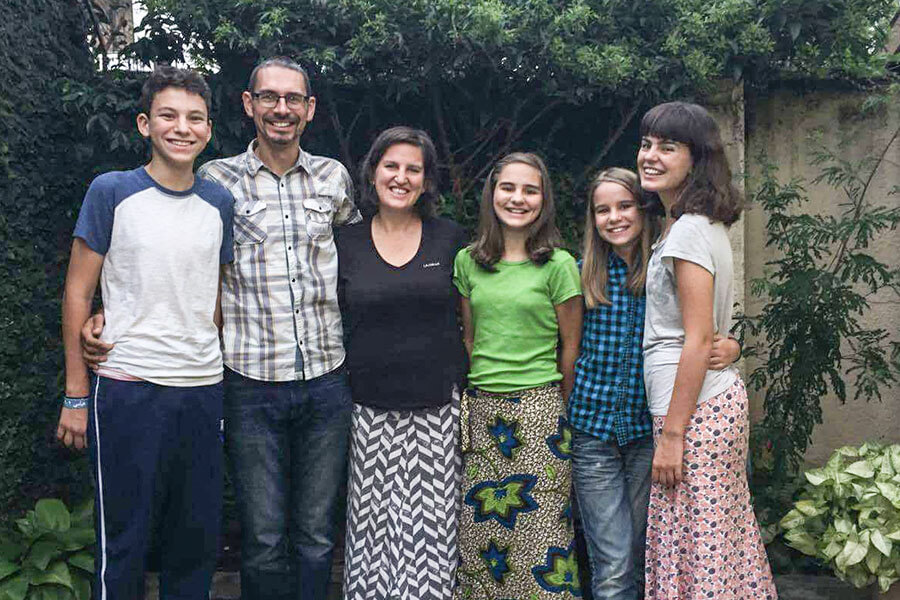 Owen & Miriam Pugh
We work in a team among the Alagwa in Tanzania, using Bible stories in the mother tongue for evangelism and discipleship.
Find out more…
Alan & Pauline Jordan
6 March 2020
"Pauline was asked to be Principal of the new AIC Primary School but as she is not Kenyan-registered she turned it down, so instead she was asked to be the Administrator, which in effect is the same job. With the years of experience she has had working at primary schools in the UK she is able to draw on all the training she received. The school has increased in numbers to 28 children aged 3-8. It's a job with many challenges: a new Kenyan curriculum, two teachers, no teaching resources, not enough tables and chairs, a disabled child, buying fire wood to cook lunch and a deficit! But she loves it and faces every day with whatever comes her way. Please pray for Pauline as she begins to establish her new role as Administrator at the AIC Marsabit Academy, organising the new Kenyan curriculum, schemes of work, resources, teachers and completion of the buildings, plus a bit of teaching; but most of all surrounding the children in a Christian environment."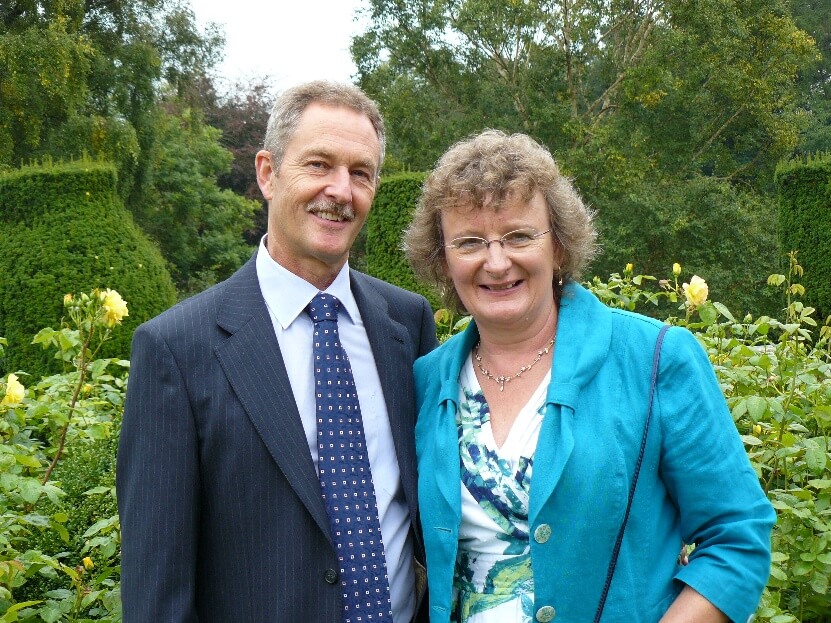 Alan & Pauline Jordan
We serve with the Africa Inland Church at the Northern Bible Training Centre in Marsabit, northern Kenya. Alan teaches, and Pauline teaches English.
Find out more…
Mark & Barbara Phippen
6 March 2020
Mark & Barbara Phippen have recently retired from serving with AIM in Nairobi, Kenya. Mark was Clinical Team Leader for Tumaini Counselling Centre, and Barbara taught English to pastors and their wives on the campus of Africa International University. "We look back with wonder and gratitude for our years of being involved in Africa, a wonderful and beautiful continent, with many kind and faithful people. We first visited Kenya in 2010, spent a month there in 2011, and soon after became full-time members of Africa Inland Mission. We lived in Nairobi during 2014, 2015 and some of 2016, and were based back in the UK from mid-2016, though I (Mark) have made a number of trips back to Nairobi since then… Now, we have done our best to 'end well' and leave things in others' hands to continue to the work… We have learned that Jesus is our Shepherd-King, as the Bible teaches. As King, he commanded us to "Go!", and as Shepherd he said "I will go with you!" And he led us in unexpected directions, but always went with us.  Now he says, "Retire!", but gently adds, "I will go with you!", so we are not concerned. We are adjusting to this change, and suddenly feel very tired. And we are not rushing to fill up the time. We are taking six months to think and pray, in order to discern what comes next – although continuing to support family remains a priority. We are unsure what the future holds, but we know that it is not 'ours' to do with just as we want, but rather we seek what God has in mind for us – and his ways are perfect – far more satisfying than anything we could think of!  Please pray for us as we end one 'season' of life and start another."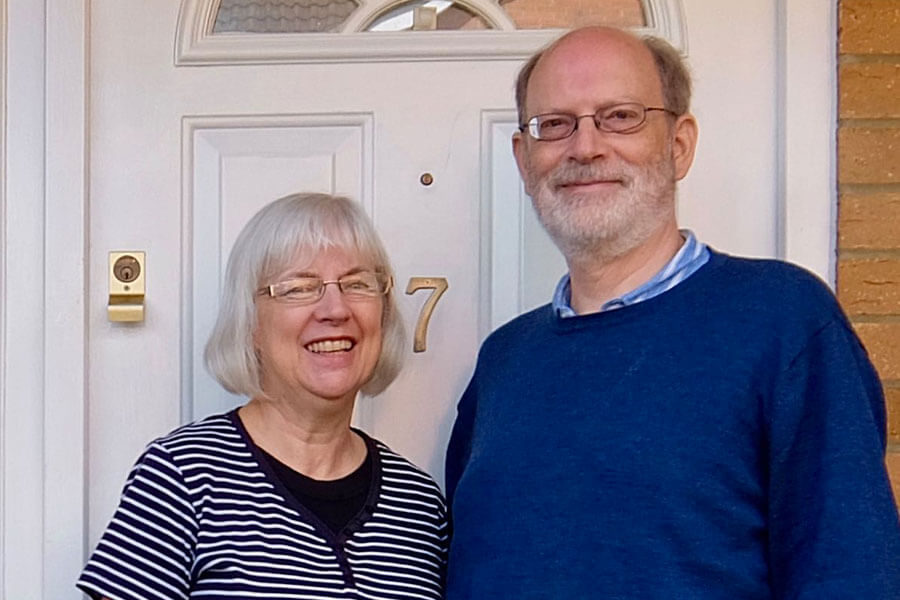 Mark & Barbara Phippen
Mark & Barbara Phippen served long term with AIM from 2014-2019. Mark was a counsellor and Clinical Team Leader for Tumaini Counselling Centre in Nairobi, and Barbara taught English to pastors and their wives at Africa International University.
Find out more…
Jurgen & Katja Hofmann
28 February 2020
"Our village is a stronghold when it comes to witch doctors. We do have eight, two of them are very important. These two 'ombiasy lehibe' ('great witch doctor'), are so well known for their ability that we have people from the capital (590 km away) coming down to our village to make use of their services. One of them has already heard one of the Bible stories when Jurgen told them in another village. He once asked Jurgen when he would tell them in Maroamboka. At that time he just had just a new house in the making in Maroamboka. It was agreed that Jurgen would come to the new house and tell the stories. The house is ready! Jurgen has started, and the witch doctor, together with his sister and wife, listen carefully. It is an interesting appointment that has not gone unnoticed in the village. Jurgen was asked whether he wasn't afraid of the witch doctor or to tell the gospel in his house. Someone said aloud: "Tena evangeliste ianao!" (You are a real evangelist!)." Praise God for this opportunity to tell the gospel! Please pray that through hearing it this witch doctor, his family and many others in Maroamboka will come to saving faith in Jesus.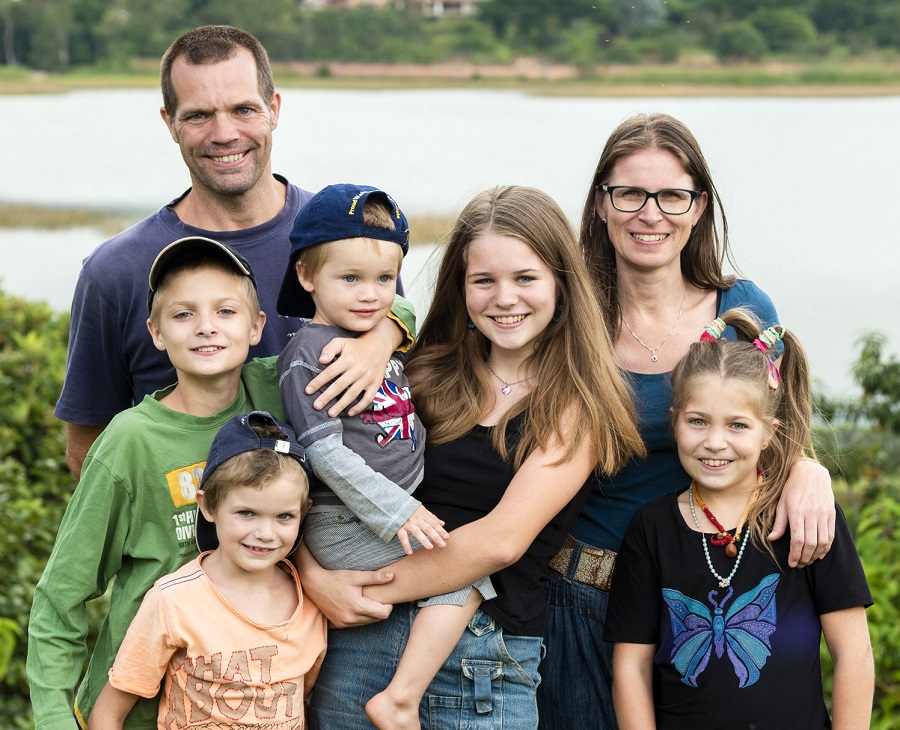 Jurgen & Katja Hofmann
The Hofmanns are based in Maroamboka, Madagascar, working on translating the Bible so they can communicate the gospel in the heart language of the local people.
Find out more…