Bruce & Jan Rossington
8 November 2019
Bruce is currently visiting a team in the Indian Ocean Islands: "He is checking the translation of Philippians and Luke 1-6 with the team there. Philippians is the team's first epistle (having previously translated Gospels and other narrative material) which raises new linguistic challenges, including important theological concepts. This necessitates a 'deep dive' into the island's cultural and religious worldview. Please pray for safe travel, decent sleep in the humid climate and the Holy Spirit's help in the checking process."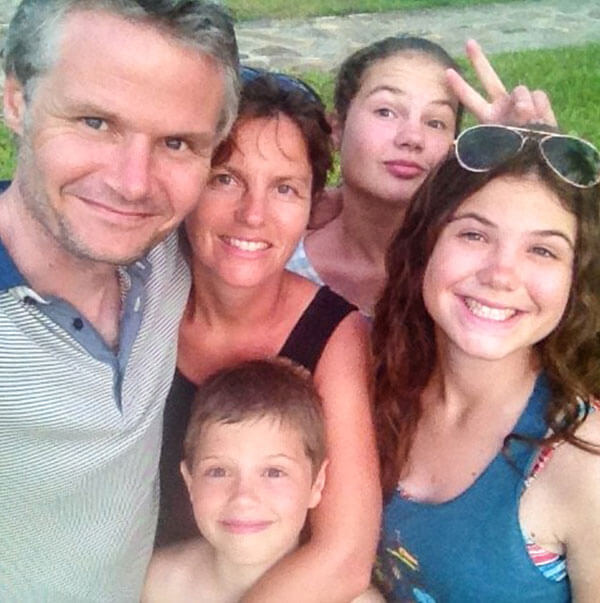 Bruce & Jan Rossington
Jan teaches French and oversees the IGCSE programme at Rift Valley Academy. Zoe, Martha and Joe study there. Bruce is Eastern Region's Scripture Engagement Consultant, helping teams make Scripture accessible to unreached people groups in their heart languages.
Find out more…
Kirsty
8 November 2019
Kirsty is currently on Home Assignment before taking up a new assignment as a team leader on one of the Indian Ocean Islands next year. "…there have been exciting reports of several new Island believers… Almost all of these have come to believe because other Islanders have shared with them. Please pray for these new believers. Pray that they would become deeply rooted in Christ; that their profession would not just be lip service or for a season, but truly life changing for them and others. Pry that the devil will not be able to snatch away the seeds of new life planted in them. He will no doubt try – through trial, community pressure, the desire and lure of other things, discouragement etc. Pray that these things would only push them to cling tighter to the One who saves and carries them. Their decision is costly, but may they, like Paul, count all they had as worthless compared with the surpassing worth of knowing Christ Jesus as Lord. Pray too, that they would find support, encouragement and family in other Island believers. Praise God that Christians on the Islands are sharing their faith; pray that this would continue and God would do great things through their testimony."
Kirsty
I live and work as a nurse in a remote Island village, seeking to share Christ's love through clinic activities and relationships with friends.
Find out more…
Owen & Miriam Pugh
8 November 2019
"We are planning and praying about creating a space/time for those currently meeting in ones and twos to come together. There are challenges. First there is the challenge of finding a good time to gather when different people having different jobs/lifestyles – for example, herding animals is often in the afternoons and often a male job, but women rarely come out after dark. Secondly, there are cultural taboos for men to sit with their mother-in-law and women with their father-in-law. Two of the new believers consider themselves son-in-law/mother-in-law and so the idea of them sharing together would be a challenge for them. Please pray for God's wisdom for us as we seek to both meet them where they are at, whilst also teaching them about the unity of the body of Christ. We don't have any easy answers, but we do know that we need wisdom, and that God gives wisdom to those who ask (James 1:5)."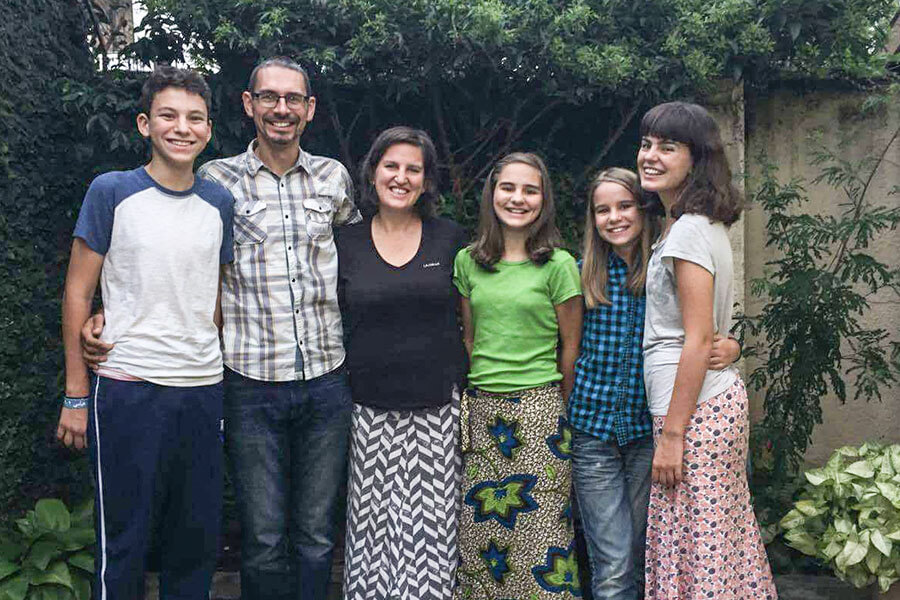 Owen & Miriam Pugh
We are working in a ministry team amongst the Alagwa. We are currently using a set of Bible stories, in the mother tongue, and are starting a project to translate the book of Luke.
Find out more…
Mat & Katy Linley
8 November 2019
The Linleys are currently in the UK for Home Assignment and Study Leave. "We have been exploring a move to Kenya in August 2020, and this has now been approved by AIM. Mat will be joining the AIM Southern Region office team, which supports AIM's work in Namibia, Lesotho, Mozambique, and several Indian Ocean islands including Madagascar. We hope to live in Kijabe, a town about an hour and a half out of Nairobi, where AIM run Rift Valley Academy, a school which we think will be a good fit for the children. Katy is hoping to work part-time as a volunteer doctor at Kijabe Hospital, which is next door to the school, doing a combination of clinical practice and training." Please pray for the Linleys over the coming months as plans become concrete and they prepare to move to Kenya.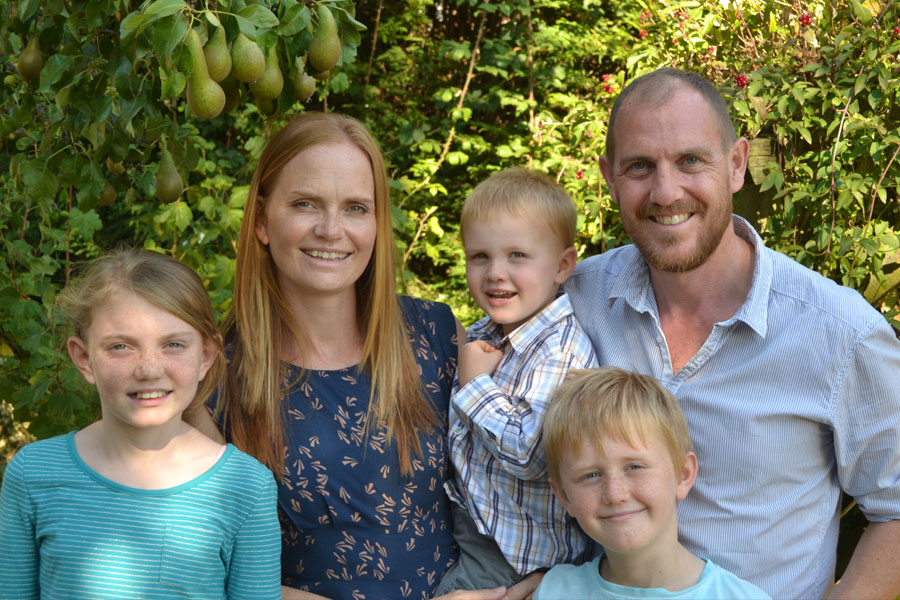 Mat & Katy Linley
We are part of a multi-agency missionary team, in partnership with the Baptist Churches of Madagascar at the Good News Hospital in Mandritsara. Katy is a doctor. Mat is the missionary team leader, involved in management and training church leaders.
Find out more…
Diaspora Ministry in the UK
1 November 2019
"Providing help with homework free of cost is one viable way to help international families here… We provide assistance with homework for teenage girls aged 11-18. It's held in a community centre in an area of town where many African immigrants live… Homework Club is a time for students to come and do their homework. We volunteers are on hand to answer questions as necessary. We find that the Religious Education homework often generates great discussion time as they study different religions and consider moral and ethical topics like abortion, euthanasia, and the death penalty. We are often asked what we think, believe and why… Praise God for the opportunity to meet and assist international teenage girls at Homework Club. Please pray and for the ability to offer practical help and have meaningful conversations during Homework Club, and for more volunteers to assist and expand this Homework Club [currently it isn't run for boys because there aren't enough volunteers]."
Alan & Pauline Jordan
1 November 2019
"The Bible Centre students completed the Church History module and have now returned home to their villages to work within their churches. Please pray for all the students as they are back in their churches and rural village locations. Pray for rain especially in Korr as they have had none, and it is the rainy season! Pray also for peace amongst the tribes, especially as pastoralists move their livestock to water and grazing pastures."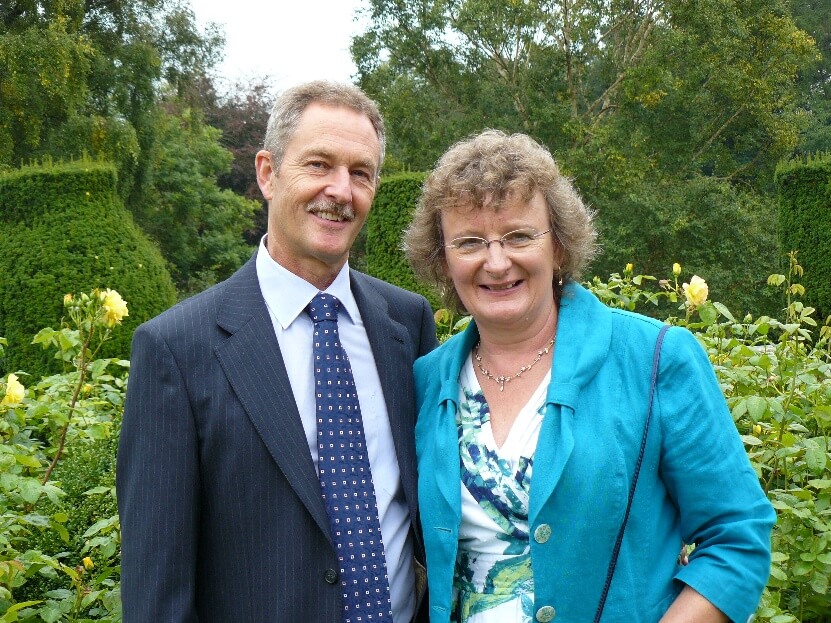 Alan & Pauline Jordan
We are hoping to move to Marsabit in northern Kenya during 2018. Alan will work to establish a Bible training centre for the Africa Inland Church and Pauline will be involved in children's ministry.
Find out more…
Christoff & Sarah Power
1 November 2019
"We are developing a new partnership with a local Bible training centre, iServe Africa. They offer gospel training and apprenticeship opportunities mainly in Kenya. We are hoping to send some of their graduates to our SR ministry teams. Pray for us as we look for the right placements and figure out sending and support models for these Kenyans."
Christoff & Sarah Power
We live and work among the unreached Shibushi people. We run an English and School Support Centre in the community for children and youth. We share our faith as we participate in community life and through relationships with people around us.
Find out more…
Annemarie Boks
1 November 2019
 "My main ministry is the organisation of a workshop about HIV for church leaders. 'Channels of Hope' is the title of this workshop… in Congo people who are living with HIV and willing to give a testimony are difficult to find… men and women living with HIV are afraid of being stigmatised, or worse, discriminated against. To have pastors speak up against this is one of the aims of the workshop. In the end we'd like them to go home with tools that they can use to teach about HIV and AIDS in their churches, and to assist people living with HIV… I plan to organise this workshop in all 11 church districts of CECA and in several other places where CECA has an outreach ministry. Please pray for the organisation of more workshops; one will take place in Aru on 11th-14th November, another at the Bible Institute in Adi on 28th-30th November."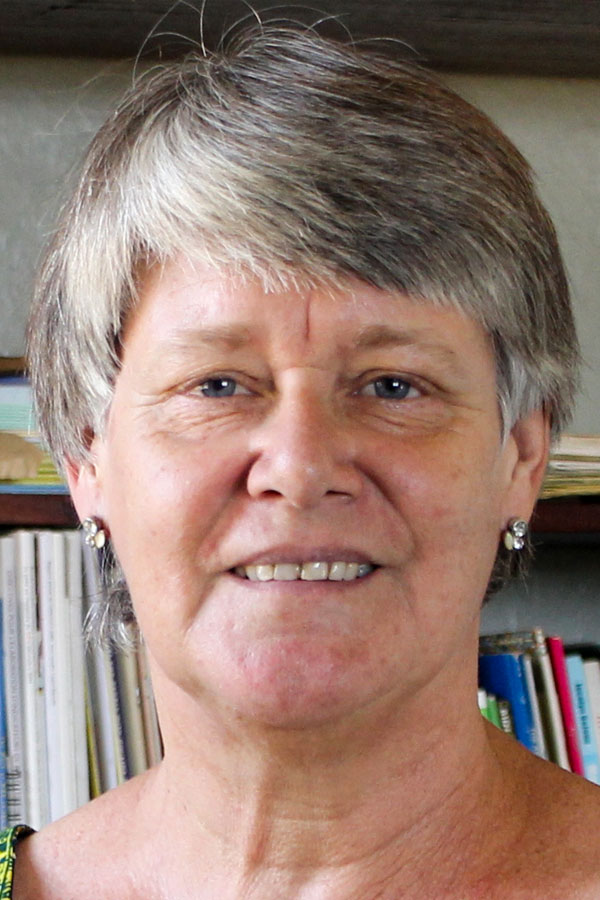 Annemarie Boks
I am a Director of the Aids Awareness Program of CECA 20, the church in DR Congo with which AIM collaborates. I am focussing on organising workshops for pastors equipping them for their ministry among those living with HIV/Aids.
Find out more…
Caroline Bell
25 October 2019
"Our team is entering a period of transition. Last month we heard that our team leaders Lyle and Ingrid (who are currently on home assignment) will not be returning after home assignment (except to say goodbyes and pack up their house). Nita will be an interim team leader for the next year before she goes on home assignment. We have had two visits from our Central Region leadership to help us navigate this transition, both personally as a team, but also in considering the direction of the team going forward. We have talked about church planting strategies, the possibility of living in different places, staying in a manyatta for a short period(s) of time (to learn language, culture and build relationships), how to be more intentional in language learning, how to encourage our Karimojong brothers and sisters in reaching out to their people and communities with the gospel. This has left us with lots of questions and ideas! It is exciting to explore how God is leading us and to anticipate the things he will do here, but I am also grieving for the changes, especially Lyle and Ingrid leaving. Please be praying for our team at this time, that we will learn to grow together as a team, loving each other and being united in heart, mind and purpose."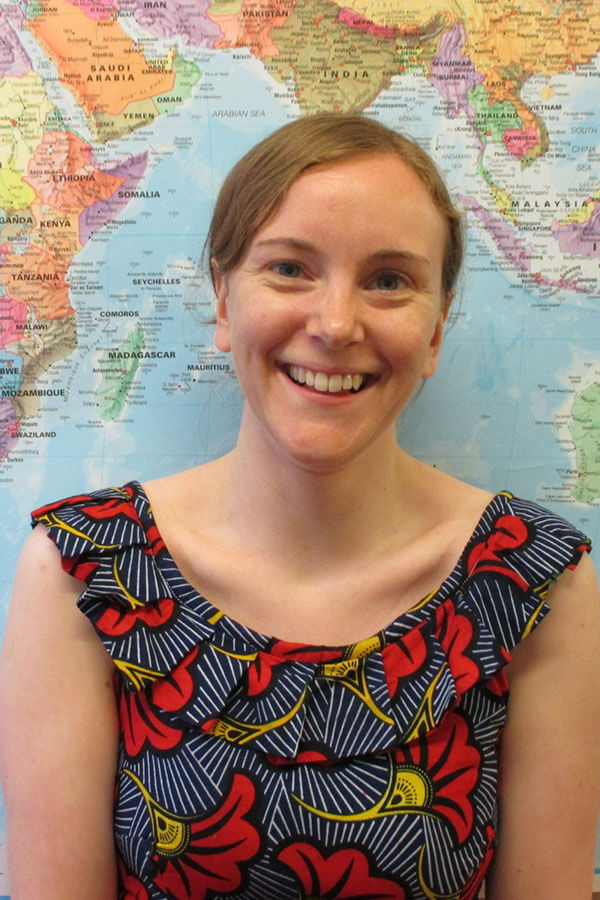 Caroline Bell
I have joined a team living among the Karimojong. We are seeking to share the gospel, so that they may know Jesus for themselves.
Find out more…
Paul & Helen Shepherd
25 October 2019
The Shepherds have recently returned to Kotido after Home Assignment in the UK. "Give thanks for a really warm welcome [back]. Please pray for us as we get back into ministry… that we'll be wise and strategic in our thinking, and that of all the good things that are available for us to do that we'd do the best. Pray for an open door for the gospel in the villages. We're seeing a bit of a hunger for the word of God outside of town. Pray that there will be an open door particularly among the elders, who hold the cultural tie to the villages."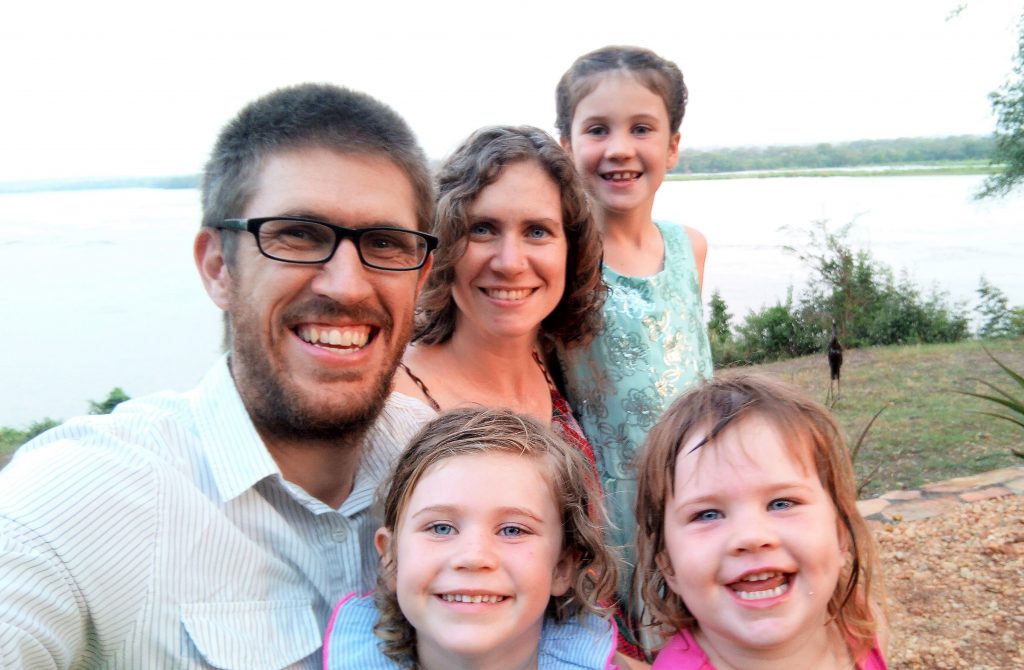 Paul & Helen Shepherd
We work in Kotido, north east Uganda among the Karimojong. We serve in the local health centres and hospital, whilst also working with the local church doing discipleship and Bible storying in rural villages.
Find out more…
Steve & Ruth Lancaster
25 October 2019
The Lancasters are currently in the UK on Home Assignment. Steve writes: "Hopefully, we'll be flying back to Tanzania on Sunday 17th November to begin our third and final term at Sanga Sanga (2 years). Ruth will continue to work closely with Pastor Batano in the management of IBM & Sanga (bookings, admin and finance), and I'll continue in my role as a Bible teacher amongst the pastors and evangelists of the AIC. I will also continue as AIM unit leader for Tanzania East…. It will also be quite strange returning to Morogoro without the Swansons or the Dixons being there, but we're looking forward to working with our new team-mates (Joel & Lauren Wildasin), who arrived back in May and seem to have got their feet firmly under what was the Swansons' dining table! So, onwards and southwards we go, back to the mighty continent of Africa, and in his strength we'll carry on the work that he's given us to do for this next chapter. We're fully aware that "there is nothing in us that allows us to claim that we are capable of doing this work" but we know that "the capacity we have comes from God" (2 Corinthians 3:4). And so we commit ourselves to him and ask that he would use us mightily for his purposes, despite our weaknesses and our 'jars of clay' fragility! Please pray for us as we return on Sun 17th November; that we would be able to pick up where we left off; for good relationships with our new team mates; for strength and stamina as we get back into the Tanzanian flow; and for safety on the roads and in the home."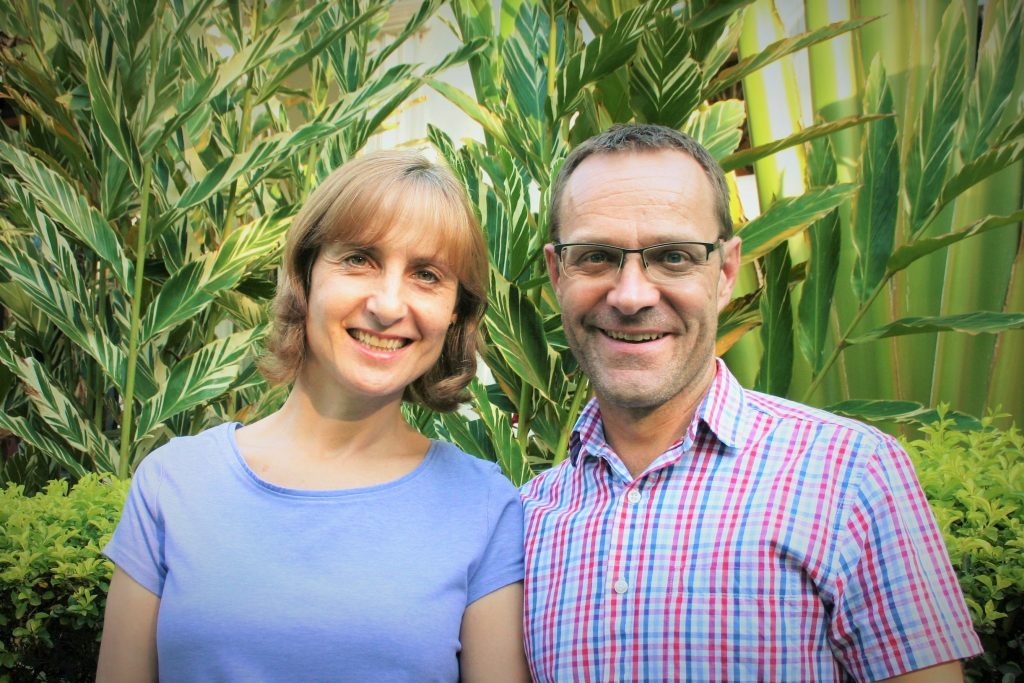 Steve & Ruth Lancaster
We work with the Institute of Bible & Ministry under the Africa Inland Church Tanzania. Steve is involved in Bible teaching and Ruth handles administration and finance for the Institute and teaches English. Steve is Unit Leader for Tanzania East.
Find out more…
Ruth Mahood
18 October 2019
Ruth Mahood is currently on Study Leave in the UK. "In July I had a great time at ABO helping Sonya as she coordinated the training of new AIM mis­sionaries. It was a privilege to be able to serve in this role and have a small part in supporting over 20 new missionaries and their children in what was for many, their first weeks in Africa… All those who attended the training are now at their ministry locations or are completing language study prior to heading to places across Africa. A large number of those who attended ABO have gone to serve at Rift Valley Academy (RVA). RVA is a boarding school in Kenya and people have gone to serve there as teachers, dorm parents and in many other roles that are needed on a busy campus. Remember them as they all settle into their new roles. Others are now serving with AIM Air and will fly missionaries and supplies to remote locations. While others have gone to unreached people groups to live and through the building of relationships show the love of God in their new communities. Praise God for ABO and all the new missionaries who are starting out in service in Africa. Remember them as they transition and get to grips with language, culture and their roles. Please pray for [the current] ABO [15th October-5th November]: remember Sonya as she prepares and leads the next training in October. Pray for energy for myself and all the leaders and participants. Pray for health for everyone while there (tummy trouble often hits many)."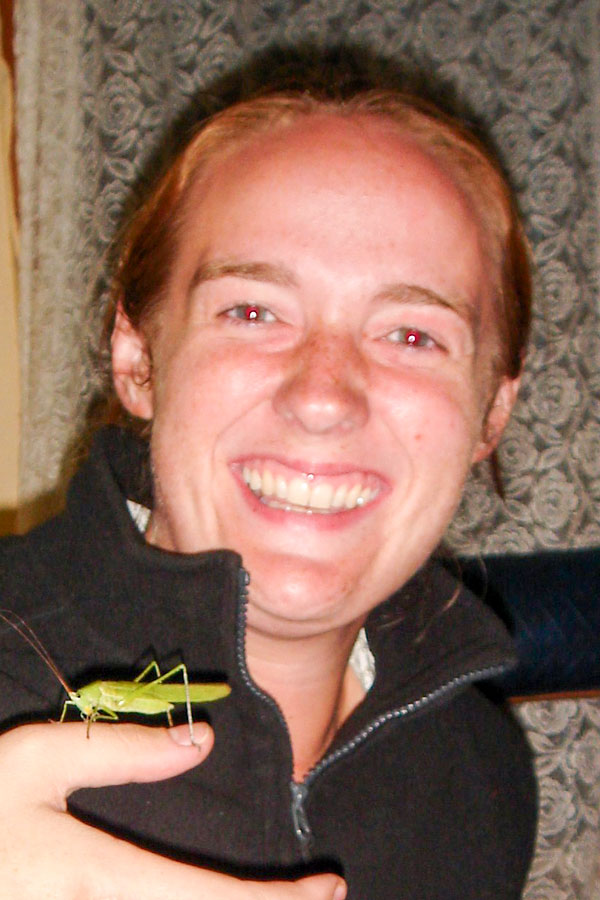 Ruth Mahood
I am serving among the Karimojong. Through my work in healthcare and the local church, I am seeking to make Jesus known among this people group.
Find out more…
Marsali Campbell
18 October 2019
Marsali has been in the UK on Medical Leave since November 2018. "A return to my beloved Africa is imminent. God willing, I fly to Uganda on 26th November… My hope and prayer is that I will be able to pick up my life and work in Africa with some adaptations to accommodate my pain issue, that I may do as much as I can and yet not do too much – that potentially tricky balance. I will continue with my physio exercises and painkillers and remain hopeful for full healing whilst living within the current parameters of this current reality… This past year has been challenging and yet a blessing. I have learned lessons that I did not enjoy at times but needed. I have been a patient rather than a nurse and I hope that will make me a better nurse. I have been through some dark times but I hope that has also made me a better person-more caring, more understanding, more empathetic and more loving. I have been reminded of God's faithful promises." Please pray for full healing for Marsali and for wisdom in finding a sustainable pattern of life for ministry in Uganda.
Marsali Campbell
Marsali serves with Dwelling Places, providing healthcare for children living on the streets in Kampala and Karamoja.
Find out more…
Kathleen Burns
18 October 2019
Kathleen has just returned to Uganda after her Home Assignment in the UK. "As I return to Uganda I am very much looking forward to taking up my new role as Central Region's Health Coordinator and to becoming more involved in Mobilising the African Church to Cross Cultural Missions. Please pray for opportunities as I reconnect with my church, with the Nurses Christian Fellowship and with many others who I have come to know over the years. Please pray that I will know God's guidance and discernment in everything that I do, that I will know what to get involved with and what to let go. Please continue to pray for protection, physically, emotionally and spiritually. I plan to travel a bit more so please pray for safe travel for Fred (my driver) and I, the roads are as crazy as ever!"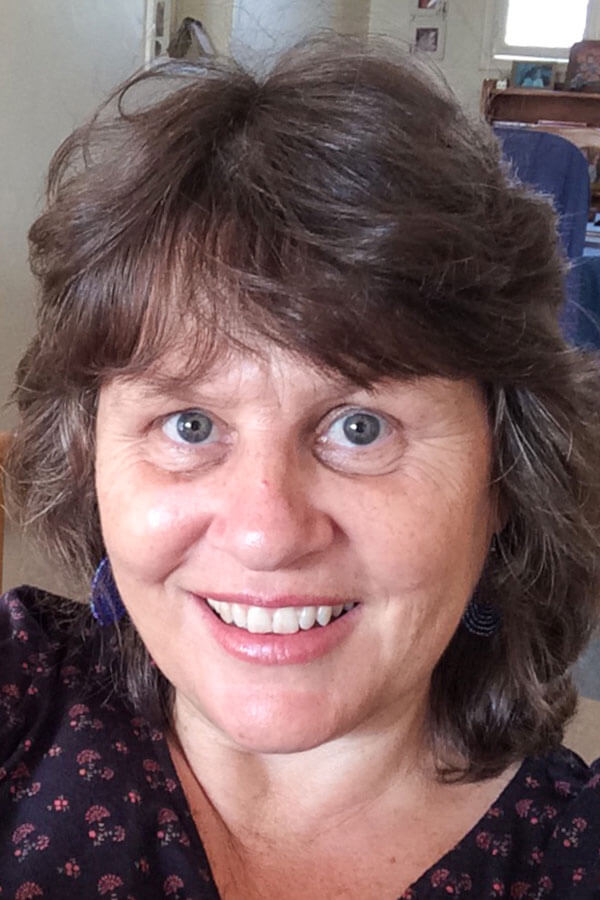 Kathleen Burns
I work with locals in the fishing communities on the Ssese Islands on Lake Victoria. Our team is involved in community health work and evangelism, and also with discipleship training of pastors wives and women in the church.
Find out more…
Mark & Barbara Phippen
11 October 2019
"The time is approaching when we will retire as missionaries with Africa Inland Mission.  It is a time of mixed feelings for us, as we have been associated with AIM since February 2010.  However, as this season draws to a close, we wonder what the Lord has in store for us; after all, we don't retire as Christians!  After six years, Mark passes on the Clinical Team Leader role for the Tumaini Nairobi and Kampala Counselling Centres at the start of November, but will continue with the handover until the end of the year.  In fact, Mark has also been handling recruitment enquiries for Tumaini and will continue with this into 2020, until a colleague who has recently returned to the US can take that on.  So, we are in a period of gradually bowing out… Please pray for Mark's upcoming trip to Nairobi and Kampala and the handover of the leadership role to Gunilla, and for the Lord's leading in our lives in retirement."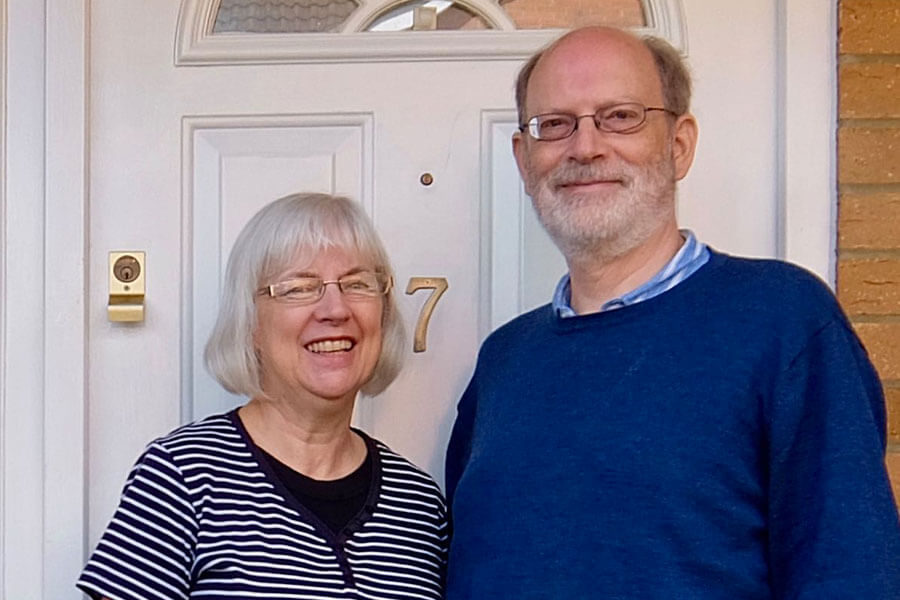 Mark & Barbara Phippen
Mark works as a counsellor and Clinical Team Leader at Tumaini Counselling Centre. Tumaini works to provide preventative and restorative mental health services and pastoral care. Barbara supports him in his work.
Find out more…