Owen & Miriam Pugh
with Ella, Charlie, Imani and Cerys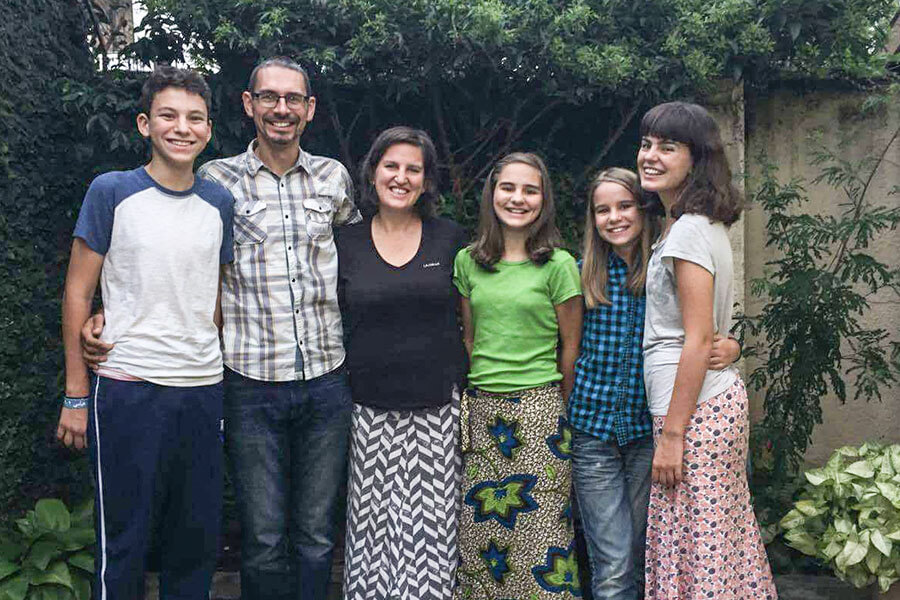 Owen & Miriam are part of a Focus team working among the unreached Alagwa people in Tanzania.
Tanzania is one of the world's poorest nations; agricultural subsistence dominates its economy. Health and education sectors require massive investments.There is freedom of religion; all major faiths have the ability to share and propagate their faith. Christianity makes up 54% of the population with Islam totalling 31%.
Both Owen and Miriam are from Stevenage and their passion to serve the people of Tanzania grew out of the many years they were actively involved in their local community. Through their church they were involved with youth work (both inter-church and church based), church leadership, worship, teaching and hospitality.
Their TIMO team was a partnership between AIM and African Inland Church of Tanzania (AICT), lead by Tanzanian AICT pastor Emmanual (Ema) Shilikale. Having spent the three years on the TIMO team training and ministering amongst the Alagwa, Owen & Miriam were passionate about returning. They wanted to continue to share Jesus through their friendships, through supporting and nurturing the small church which had been planted, and through practical projects. They hope their love of the Alagwa and understanding of culture gained during their time on a TIMO team help them to encourage people to know Jesus deeply, in every area of their lives.
Many of the original TIMO team have returned to work among the Alagwa, and together they continue to live simply amongst this people group, sharing their lives with them. They reach out through various agricultural and educational projects, water harvesting, and other small community based projects. They also share the set of Bible stories written in Alagwaisa, as a part of the One Story Chronological Bible Storying project.
Could you partner with the Pughs in this work?
Partner with the Pughs
The Pughs work in a team among the Alagwa using Bible stories in the mother tongue, for evangelism and discipleship.
If you would like to partner with the Pughs in your prayers, gifts and practical support, please download and complete this form and return to Freepost RTJH-JRZE-XXKX Africa Inland Mission, Halifax Place, Nottingham NG1 1QN.
For any queries, please email: donations.eu@aimint.org