Who are the Lesotho shepherds?
The shepherds live high in the mountains of Lesotho – the Kingdom in the Sky – caring for flocks and herds, which belong to wealthy owners down in the valleys. They live in marginalised, isolated communities outside the reach of the local churches. From five and six years old, these boys and young men work away from their families with no education or literacy skills. But they have a very well-developed oral culture of songs and stories, which are handed down from generation to generation.
[fve]https://vimeo.com/16760939[/fve]
What do they believe?
Shepherds are deeply grounded in the ancestor cult and witchcraft. They are seldom welcome in churches and lack the literacy skills to be integrated into church services and ministries, but they have given a warm invitation to an AIM TIMO (Training In Ministry Outreach) team. The chief shepherd said, 'I've heard of missionaries going to my home village, but I have always felt left out. But now you are coming to us, we are very happy!'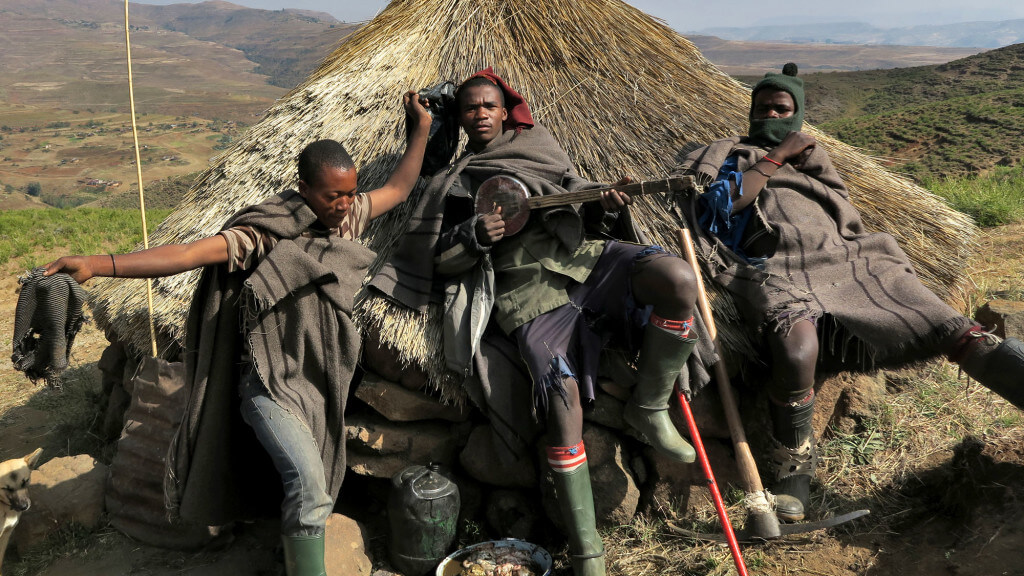 What is being done to reach them?
In order to tell them the good news of Jesus, a TIMO (Training In Ministry Outreach) team of young men went to live among the shepherds for two years. They worked with the shepherds as apprentices and lived in very harsh conditions, as do the shepherds. The team ended in 2016, and they saw several shepherds give their lives to Christ. Caleb and Tobias, who were part of the team, returned in 2017 to continue life and ministry among the shepherds.
Prayer Resources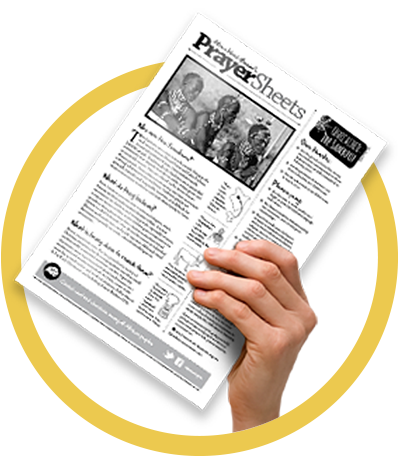 If you are organising a prayer meeting or just looking for material to help you pray with more insight for some of Africa's unreached people, why not download a printable Prayer sheet on the Shepherds of Lesotho.
Latest prayer updates…
Below are some of the latest prayer updates on the Shepherds of Lesotho.
Give thanks Caleb and Tobias who were members of the original Training in Ministry Outreach (TIMO) have returned to live among the shepherds in 2017. Please pray for them as they once again adjust to the simple lifestyle and limited diet, that God would give them strength and perseverance when they're finding times hard. Pray that they would remain in good physical and spiritual health.
Give thanks that through the Training in Ministry Outreach (TIMO) team, many shepherds heard the truth of the Bible and some came to a saving faith in Jesus. Pray that the new believers would be able to encourage more shepherds to accept the grace of gospel.
To share the gospel, the TIMO team had to sacrifice basic comforts and their Western lifestyles. Give thanks that sacrifices the team made led to relationships being built with the shepherds and that the team had the joy of seeing fruit.
Give thanks for Caleb and Tobias who are hoping to return to continue the work among the shepherds in 2017. Pray that they raise the necessary financial and prayer support to allow them to return. Pray too for good reconnections with their family, friends and churches whilst they are back in their home countries.
The other members of the team, and team leaders Sam & Leanna Williamson, are all intending to remain in full time Christian ministry. Pray that the experiences that they shared among the Lesotho shepherds will enhance their ministries and deepen their relationship with Jesus.
The gospel was shared with the shepherds through Bible stories, recorded using their storytelling techniques on audio players. Give thanks for this technology and pray that the shepherds would remember the stories that they have heard and retell them to one another.
The shepherds live isolated lives away from their villages communities. Pray that in the time they spend alone, the words of God that they have heard would dwell in their hearts. Pray that they would know the security of being in God's family, and be able to rest in his love.
Many of the shepherds use narcotics as a way to escape their daily routines. Pray for those who have shown an interest in Jesus, that they would be able to battle this addiction. Pray that those living Christian lives would be able to demonstrate the joy and hope that Jesus offers.