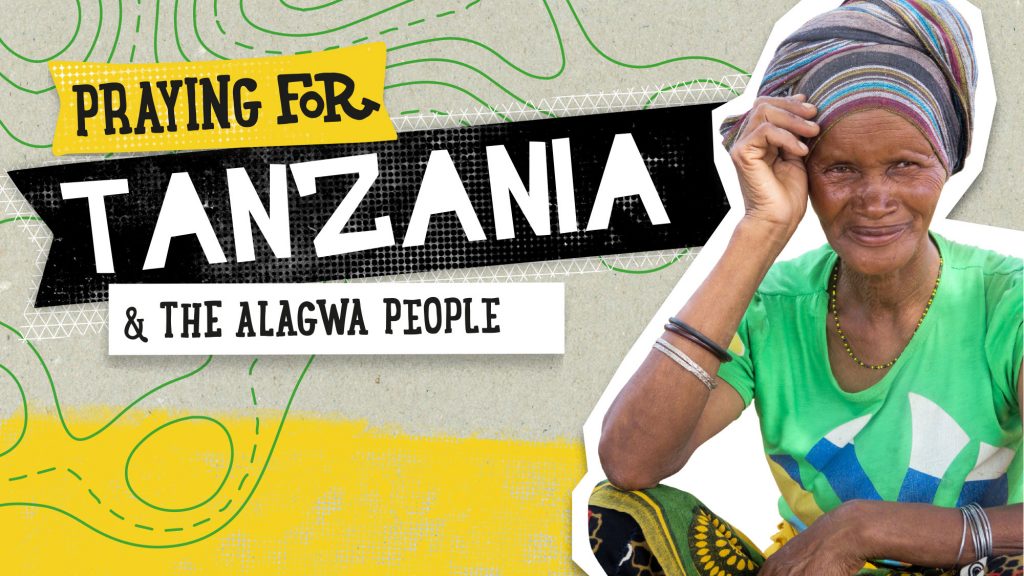 About the Alagwa people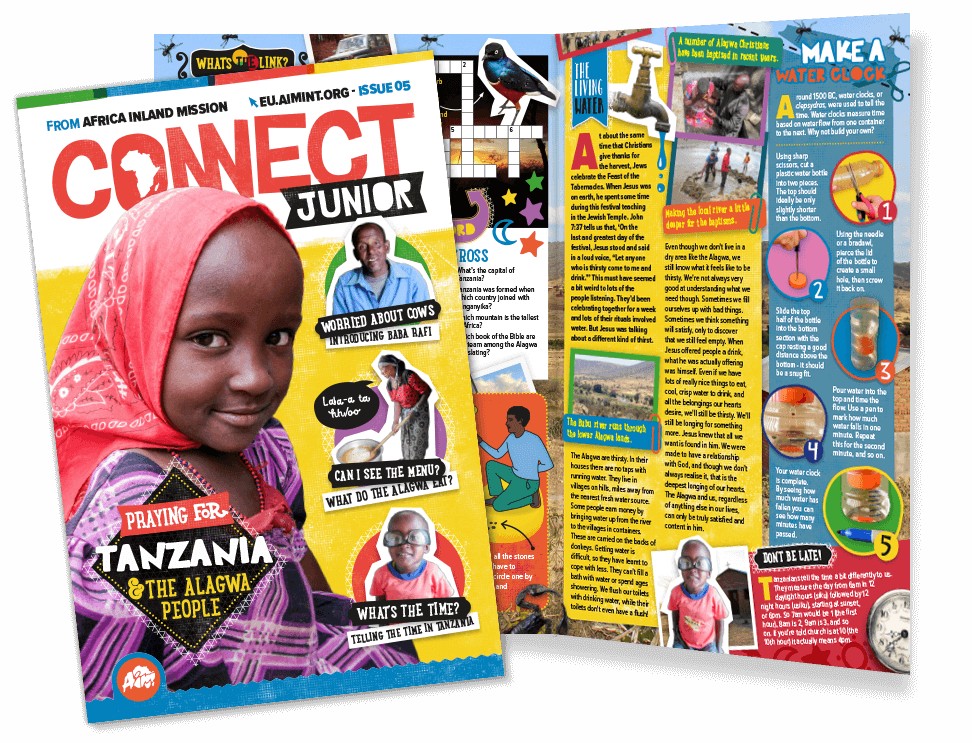 Connect Junior is Africa Inland Mission's new quarterly prayer magazine for children aged 8-14. This page includes accompanying resources for issue five, which featured Tanzania and the Alagwa people.
The Alagwa are a small people group living in 15 villages in central Tanzania. The Alagwa farm crops and look after animals. They have lots of roots and leaves that they use for medicine. Some of these work really well, but some don't! For example, if you are bitten by a snake, you are supposed to drink your grandmother's wee.
When you visit someone's house, it is normal to sit in silence to start with. If you start talking too soon it is rude. The Alagwa will think that you don't want to stay, that you just want to greet and leave. Hospitality is really important to the Alagwa. Although you can briefly greet before food, you should really wait until you have eaten before you are properly greeted by your host.
Speak Alagwaisa
Alagwaisa is the official language of the Alagwa people. Most Alagwa also speak some Swahili – the national language. Watch the video below and see if you can learn any phrases… 
'Think about water' colouring sheet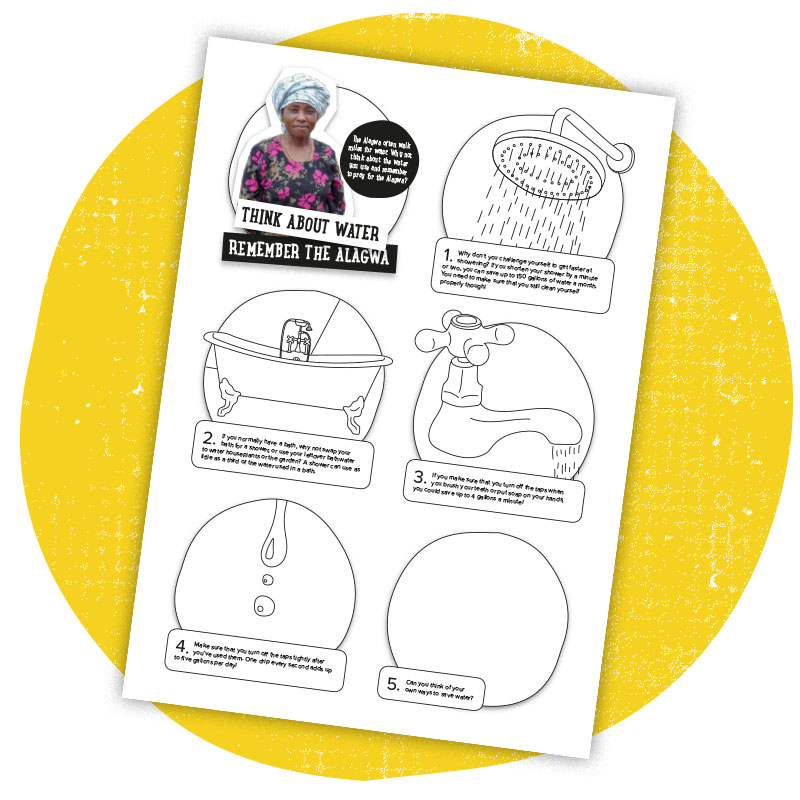 The Alagwa often walk miles for water. Why not download this colouring sheet to help you pray for the Alagwa and remember to think about the water you use?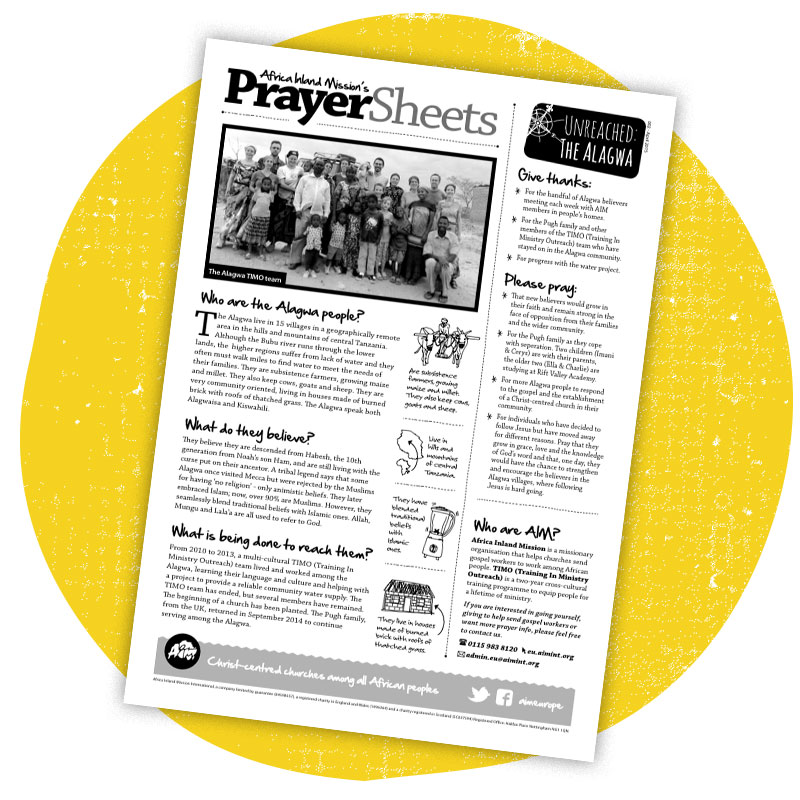 Prayer sheet
This printable prayer sheet provides a brief introduction to the Alagwa and a number of prayer points to help you pray for them. Use it on your own or with your youth group and church. Download the latest version here.