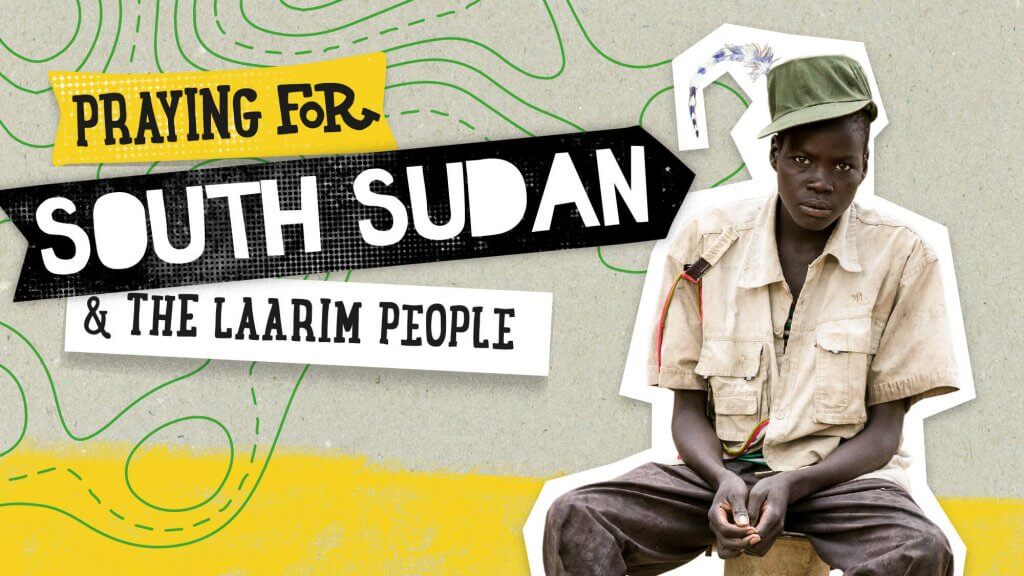 About the Laarim people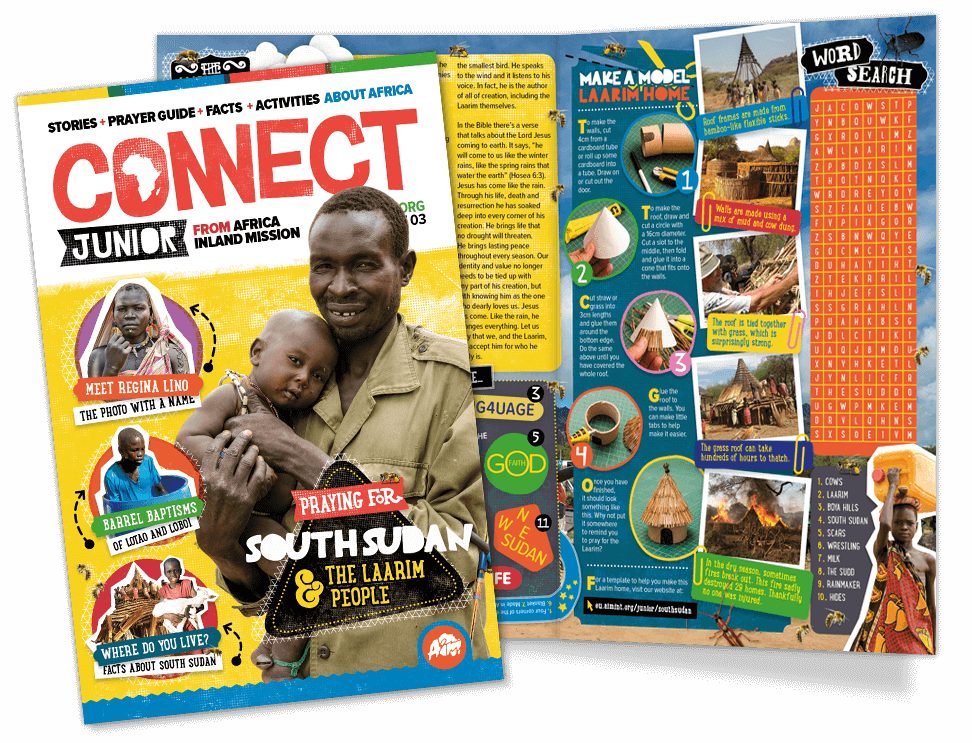 Connect Junior is Africa Inland Mission's new quarterly prayer magazine for children aged 8-14. This page includes accompanying resources for issue three, which featured South Sudan and the Laarim people.
The Laarim live in small villages in a place called the Boya Hills. Their life revolves around cows. They breed cows, eat their meat, drink their blood and milk, and sleep on their hides. They are very interested in spiritual things. Most Laarim people believe in a supreme being who controls all of life, including the health of their cows. They believe spirits of their ancestors are still present on the earth. They talk to them through prayers and offerings which they perform together in particular places. 
Resources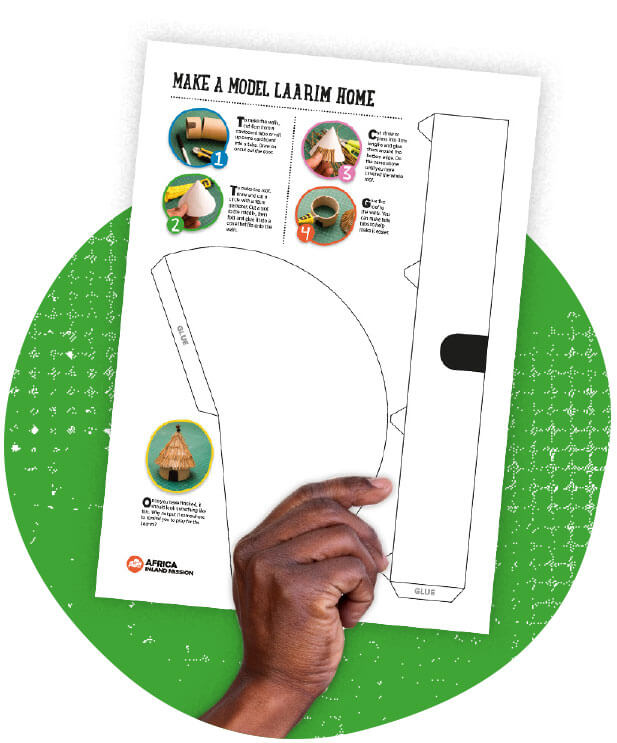 Make a model Laarim home
Using thick card, download and print our Laarim home template and instructions. You will need a pair of scissors, colouring pencils, glue and some grass or straw. Download our template from here.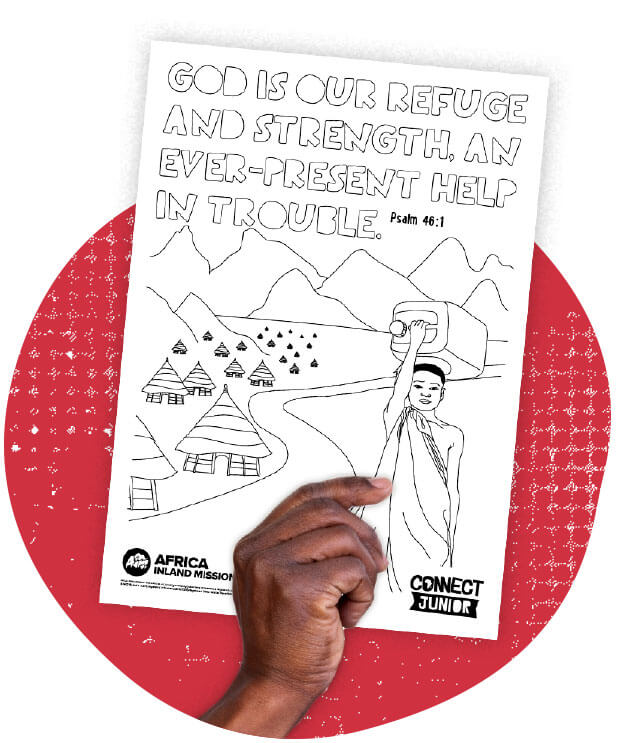 Colouring sheet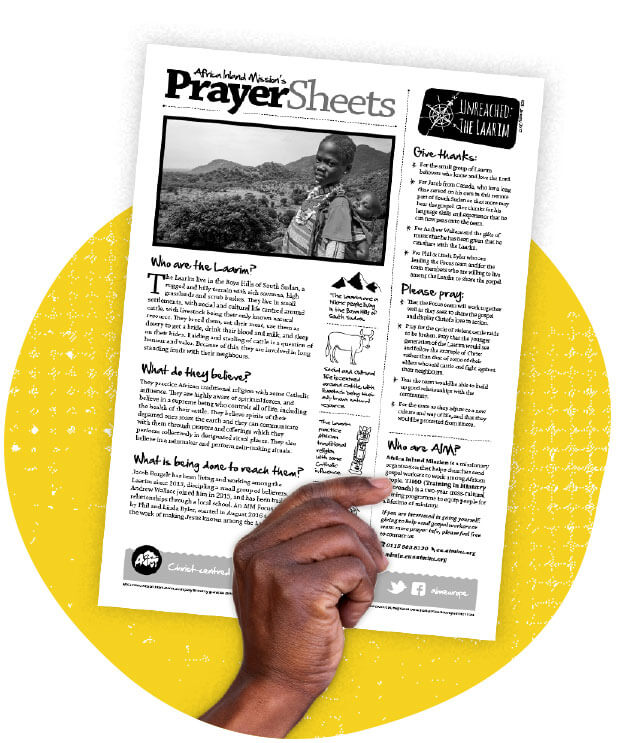 Prayer sheet
This printable prayer sheet provides a brief introduction to the Laarim and a number of prayer points to help you prayer for them. Use it on your own or with your youth group and church. Download the latest version here.
Meet Angelo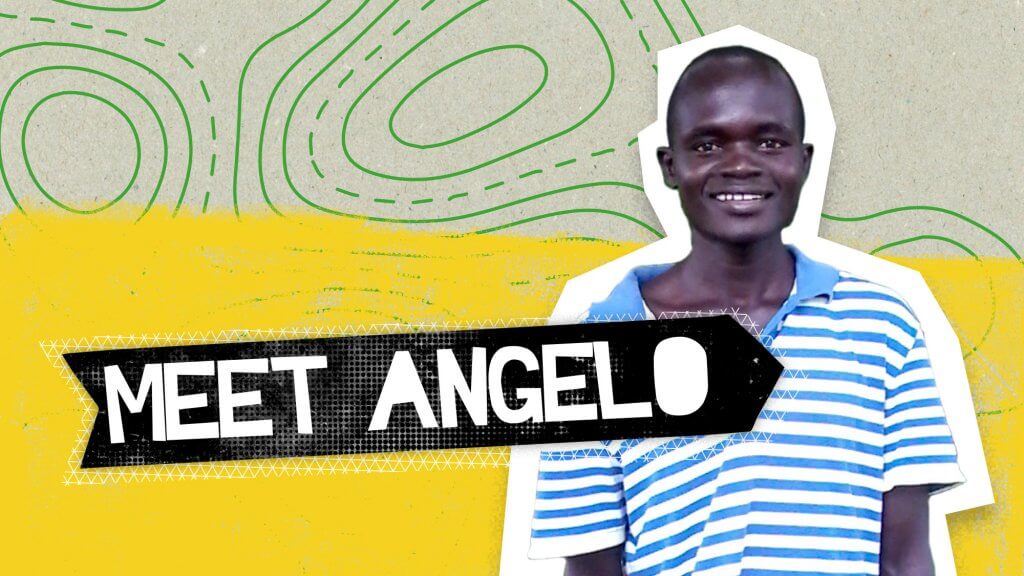 Angelo is 23 years old and is beginning his final year of senior education. He has believed in Jesus and shares his story. Read his story here.
Speak Laarim
Laarim Christian songs
A number of Laarim Christian songs have been written and sung. You can listen to some below.