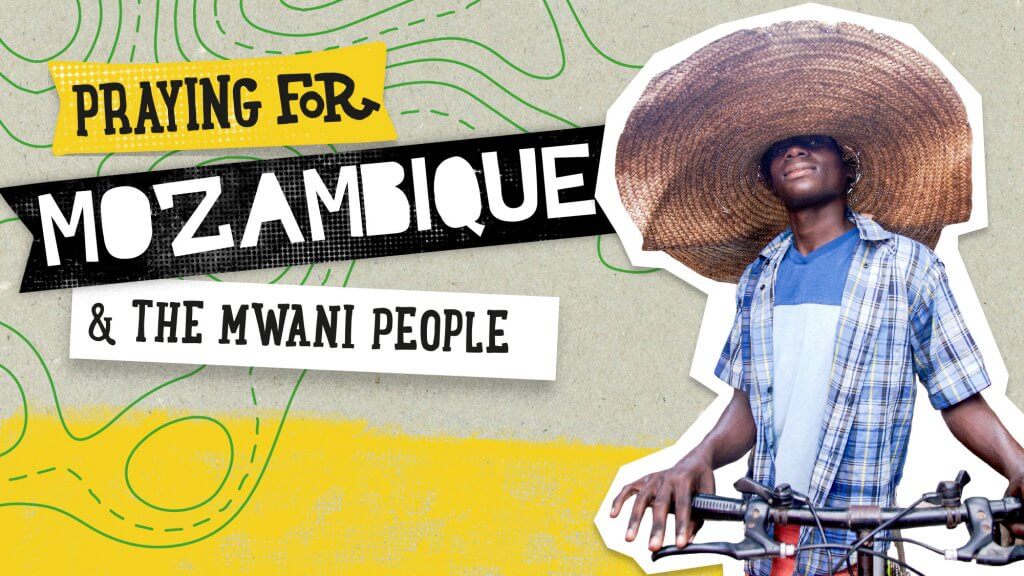 About the Mwani people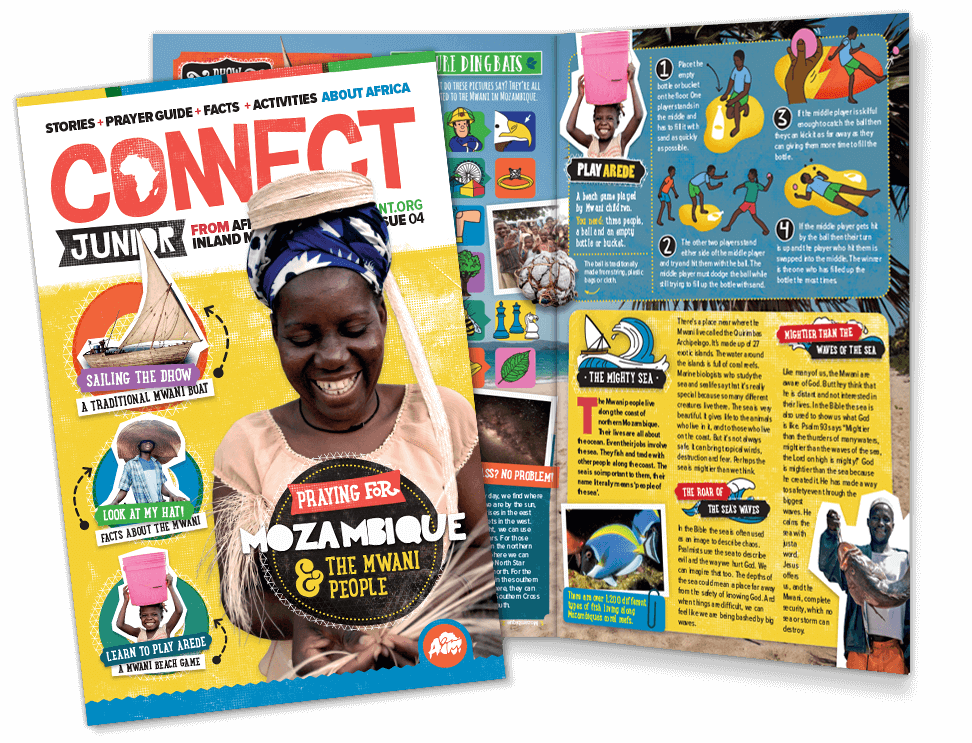 Connect Junior is Africa Inland Mission's new quarterly prayer magazine for children aged 8-14. This page includes accompanying resources for issue four, which featured Mozambique and the Mwani people.
The Mwani live along the coast of northern Mozambique. Influenced by sea-faring Arab merchants centuries ago, their culture is defined through fishing and folk Islam, Mwani literally means 'beach' and life is tied to the ocean. Most Mwani are very poor, those who don't make their living through fishing, transport people by sea as well as through trading, baking, and some farming. They value peace and harmony,relationships and family bonds and respect the elderly.
Resources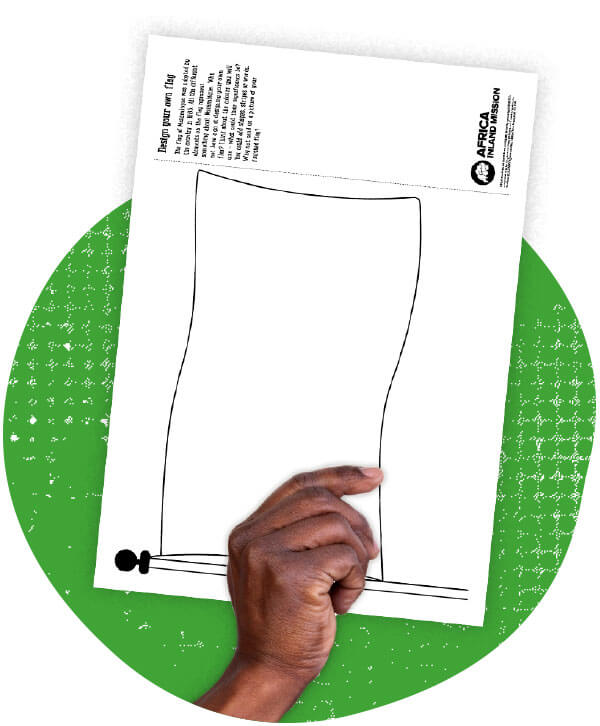 Design your own flag
The flag of Mozambique was adopted by the country in 1983. All the different elements on the flag represent something about Mozambique. Why not download and have a go at designing your own flag? Think about the colours you will use – what could their significance be? You could add shapes, stripes or words. Why not send us a picture of your finished flag?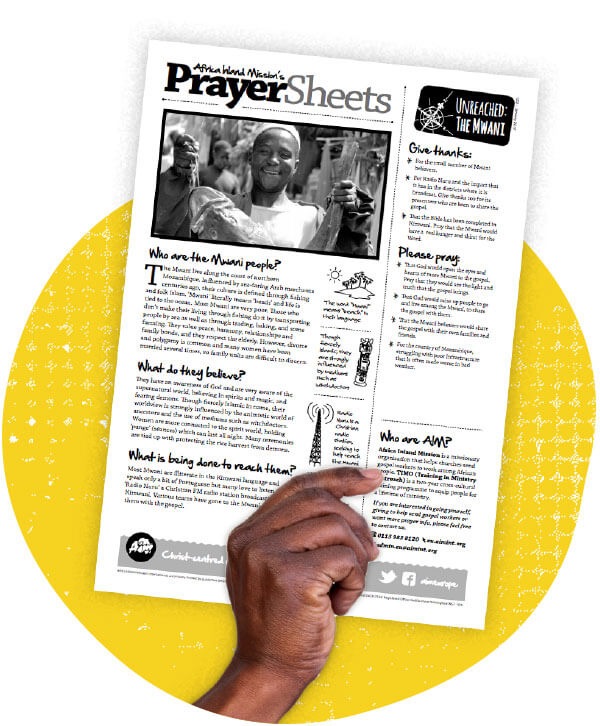 Prayer sheet
This printable prayer sheet provides a brief introduction to the Mwani and a number of prayer points to help you prayer for them. Use it on your own or with your youth group and church. Download the latest version here.
Speak Kimwani
The Mwani speak Kimwani. 60% of Kimwani is the same as Swahili, but speakers of each language still struggle to understand each other. Listen and learn a number of phrases below :
Mwani people
This video shows the Mwani way of life and the work that is happening there to reach them with the gospel of Christ.