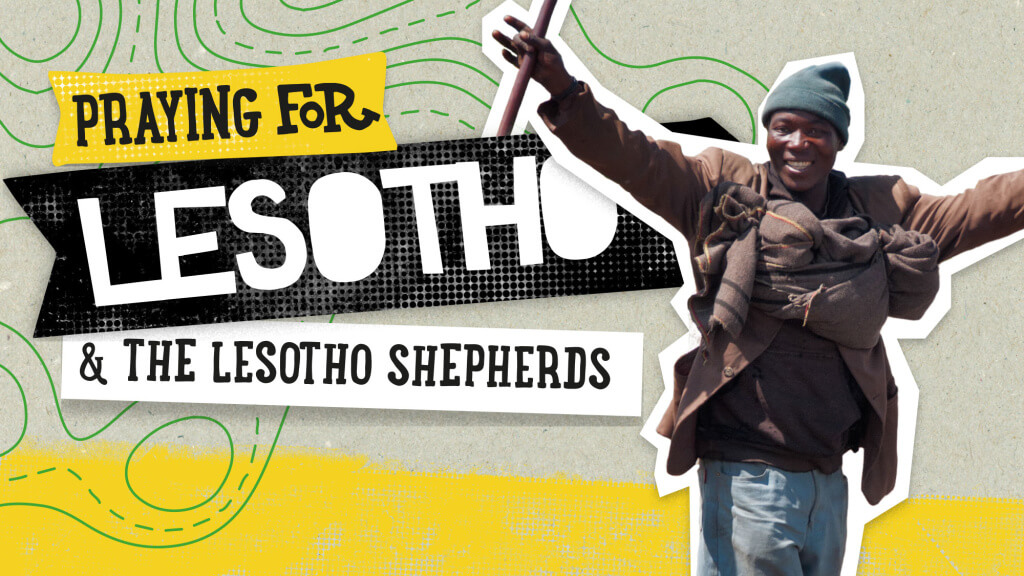 About the Lesotho Shepherds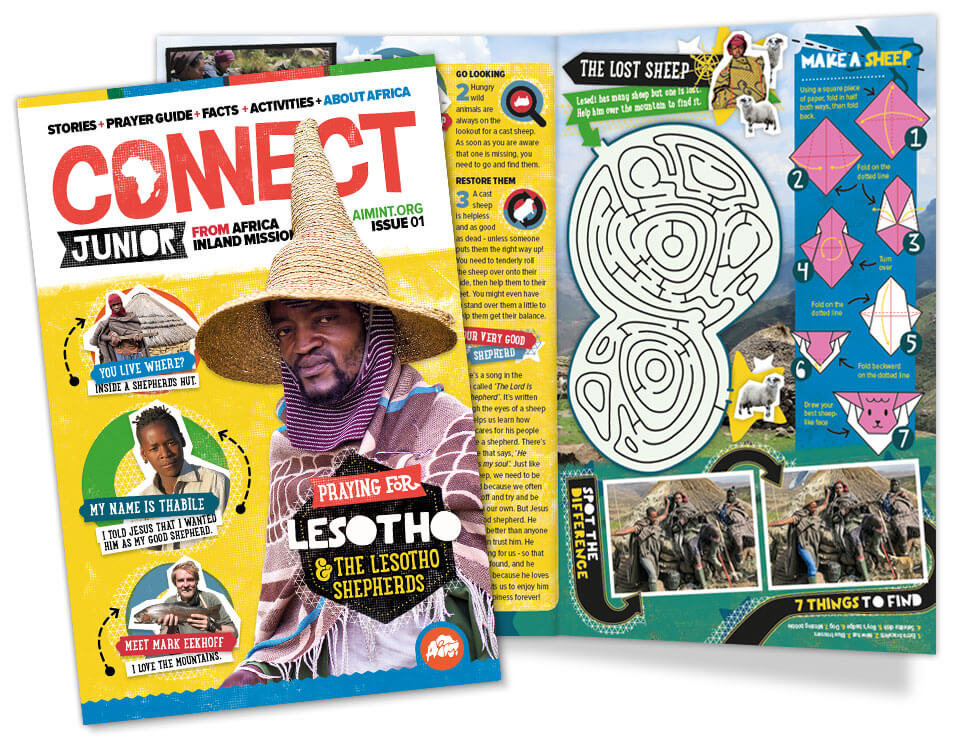 Connect Junior is Africa Inland Mission's new quarterly prayer magazine for children aged 8-14. This page includes accompanying resources for issue one, which featured Lesotho and the Lesotho shepherds.
Most people in Lesotho live in the valleys, but not the shepherds. They live and work high up in the mountains looking after animals. It's a really lonely life as they are away from their families and spend a lot of time on their own. They are also out of reach of the local churches. Sometimes the shepherds are as young as six when they first go into the mountains and most of them have never been to school so can't read or write. Most shepherds have never heard about Jesus, instead they worship their ancestors and look for answers about creation in the wrong places.
Resources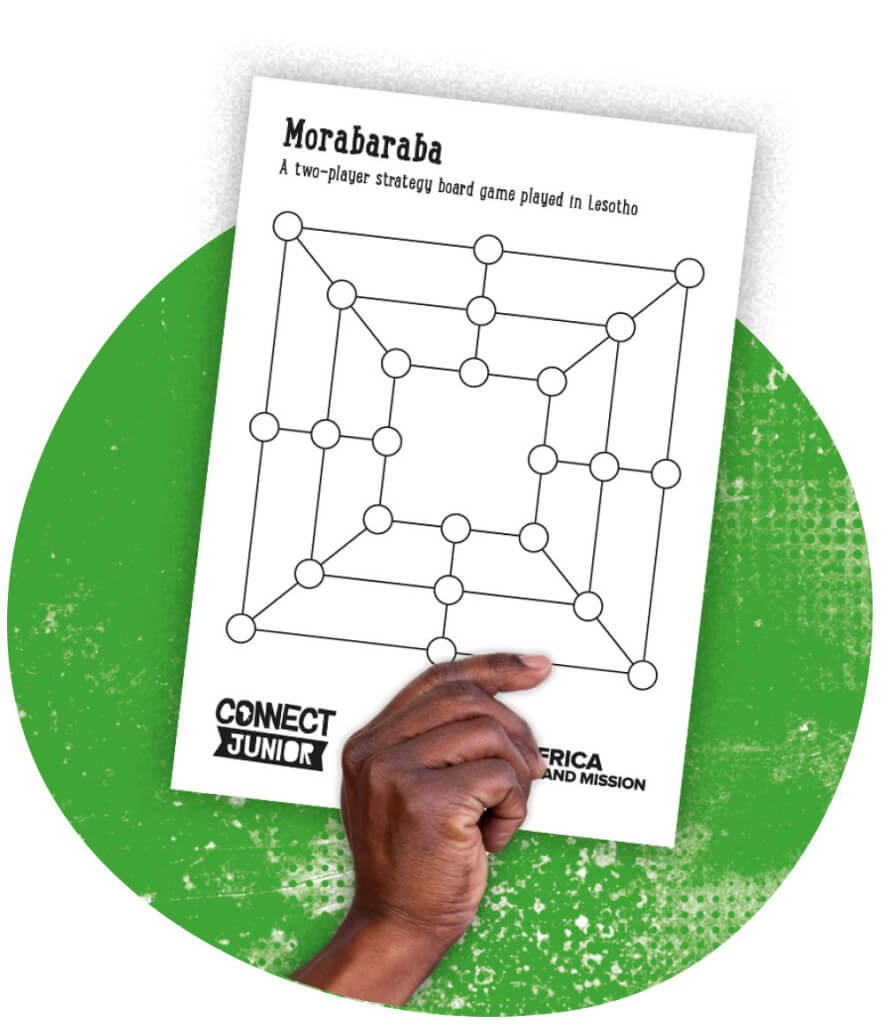 Morabaraba board game
Morabaraba is a strategy game often played by the shepherds in Lesotho. It's thought that this game was first played 800 years ago. It's been played by Roman soldiers, wise men in India and shepherds on the hillsides of Southern Africa. So why don't you have a go? Download a board and rules here.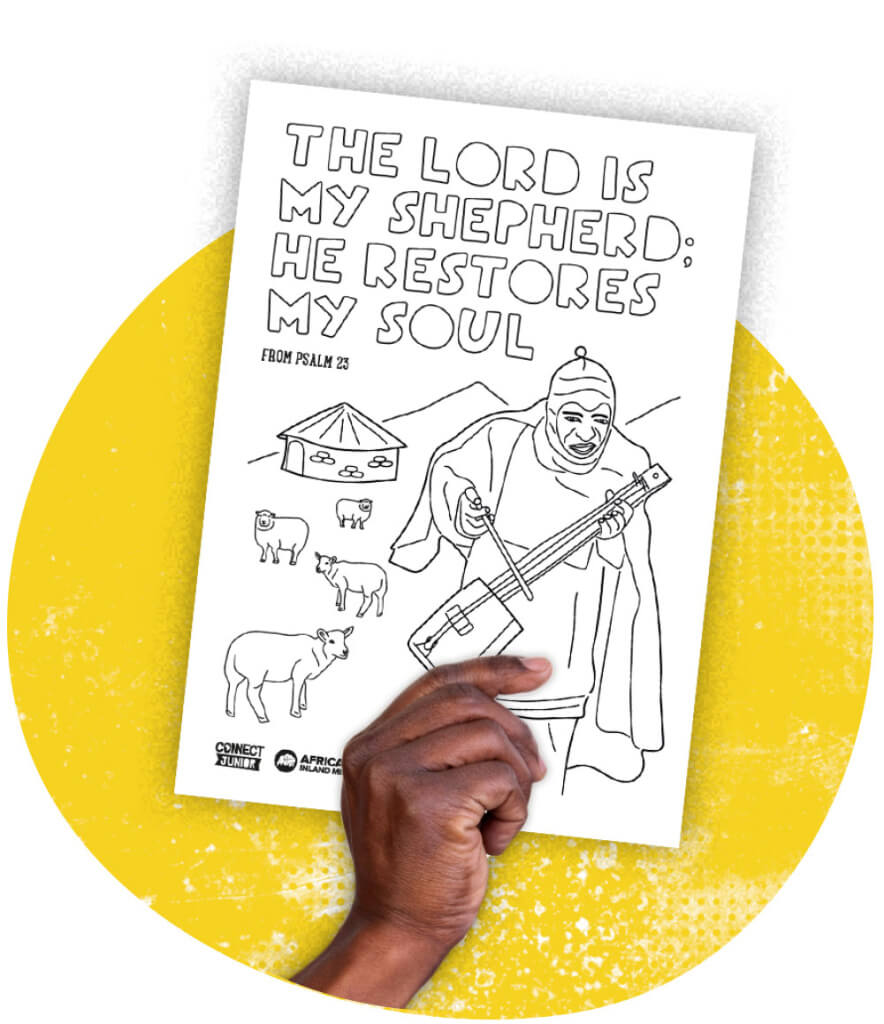 Colouring sheet
The shepherds write and sing songs on homemade instruments about their lives. Many bible stories have also been recorded and made available to the Lesotho shepherds, which love to listen to. Feel free to download and colour in this picture and bible verse.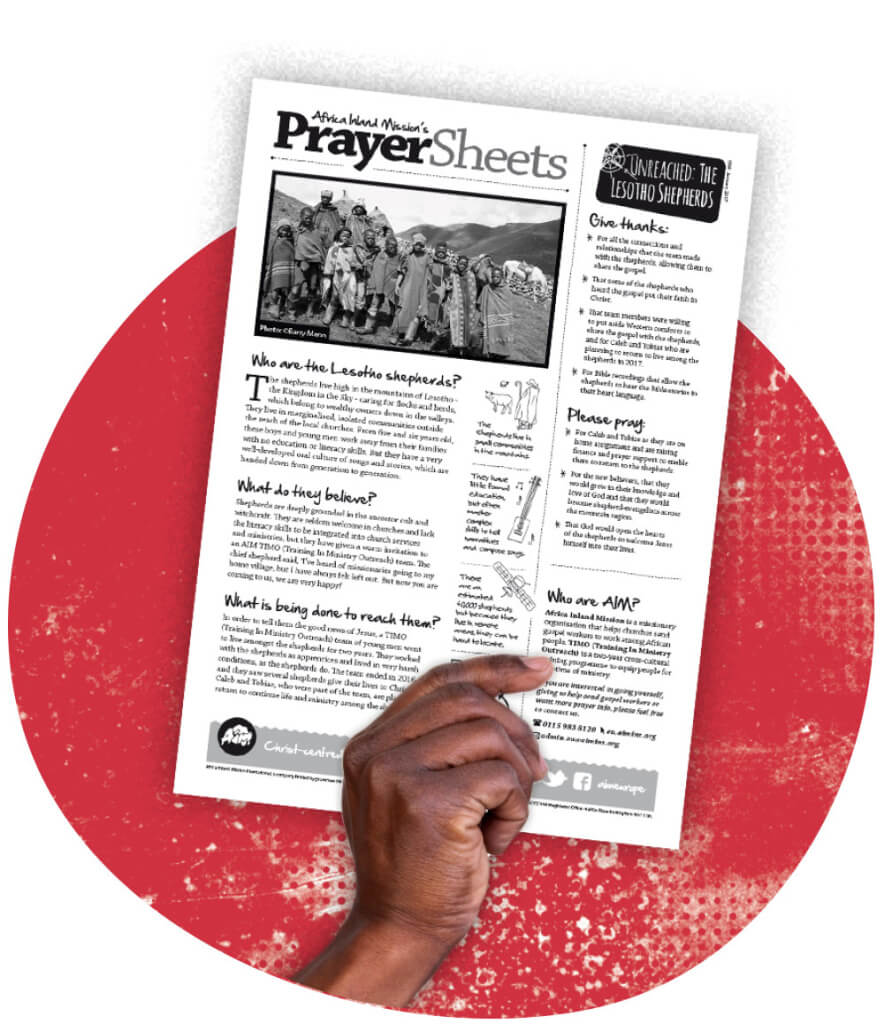 Prayer sheet
This printable prayer sheet provides a brief introduction to the Lesotho shepherds and a number of prayer points to help you prayer for them. Use it on your own or with your youth group and church. Download the latest version here.
Learn Sesotho
Sesotho is the national language of Lesotho. It's also one of eleven official languages of South Africa. Listen and learn to a number of Sesotho phrases below:
Watch a video
In order to tell them the good news of Jesus, a TIMO (Training In Ministry Outreach) team of young men has been living amongst the shepherds. Find out how they got on.