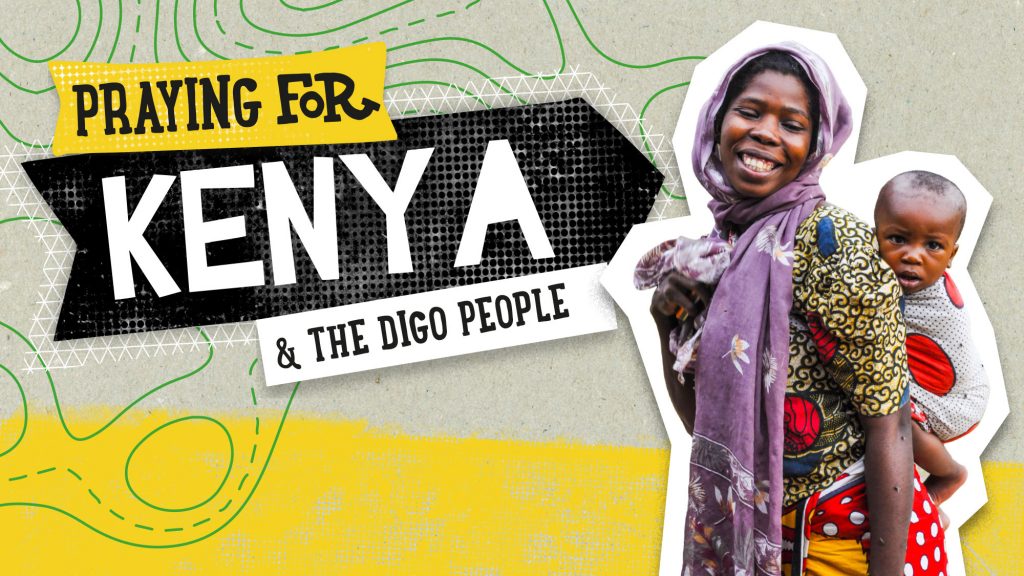 About the Digo people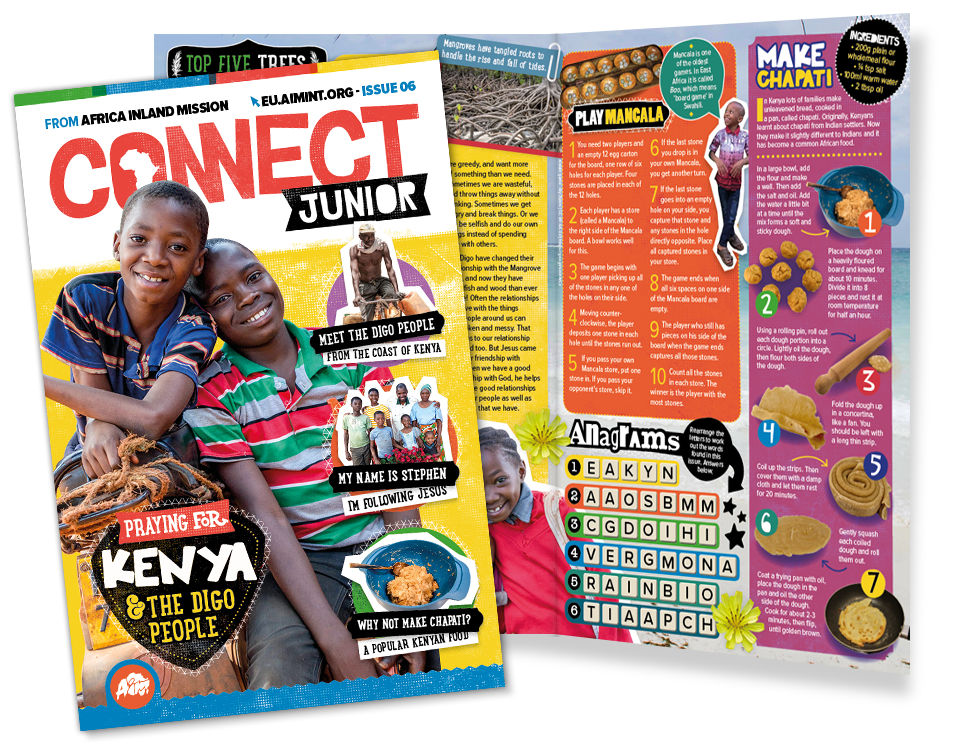 Connect Junior is Africa Inland Mission's new quarterly prayer magazine for children aged 8-14. This page includes accompanying resources for issue six, which featured Kenya and the Digo people.
The Digo live in East Africa. Their villages are on the south coast of Kenya between a city called Mombasa and the border with Tanzania. As well as farming and fishing they trade goods with neighbouring people groups. They also grow sesame, corn, rice, and beans. 'Palm wine' is a popular drink produced from the palm tree.
Most Digo people follow a religion called Islam. They also add on traditional and occult practices, such as ancestor worship. Blood sacrifices are very significant to the Digo. They sacrifice animals as part of their rituals for getting rid of evil spirits. Witchdoctors are also consulted regularly. Although they call themselves Muslims, most Digo people actually only have a basic knowledge of Islam's ideas. Despite this, many Digo women wear a black Islamic veil to show respect for their husbands.
Speak Chidigo
In Kenya the official languages are English and Kiswahili, but more than 60 languages are spoken and there are more than 40 ethnic groups. Almost everyone speaks more than one  language. Watch the video below and see if you can learn any phrases in Chidigo… 
Play Trees & Fish!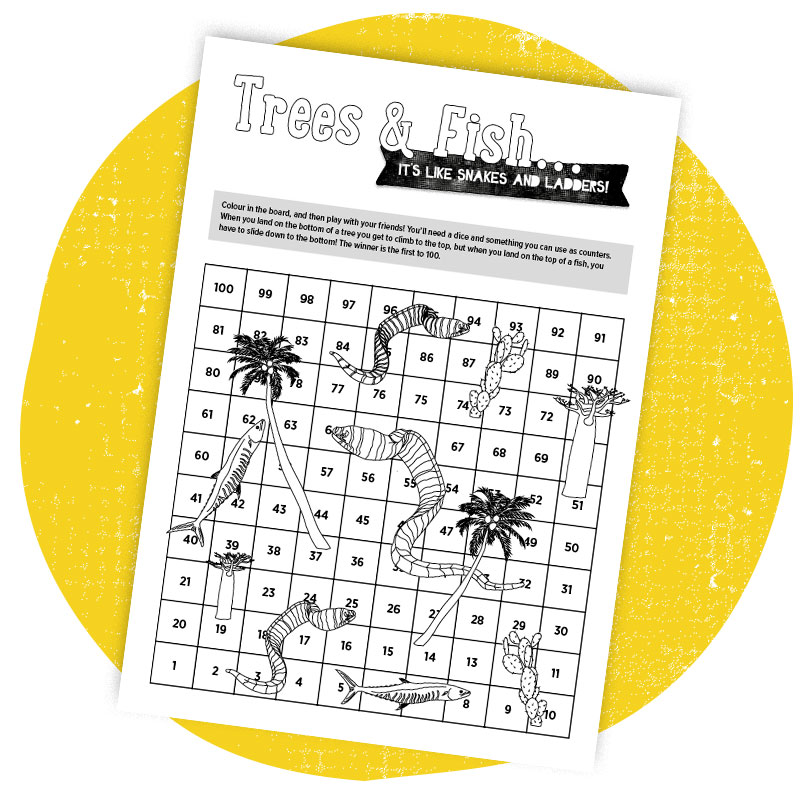 Colour in this board, and then play with your friends! You'll need a dice and something you can use as counters. When you land on the bottom of a tree you get to climb to the top, but when you land on the top of a fish, you have to slide down to the bottom! The winner is the first to 100.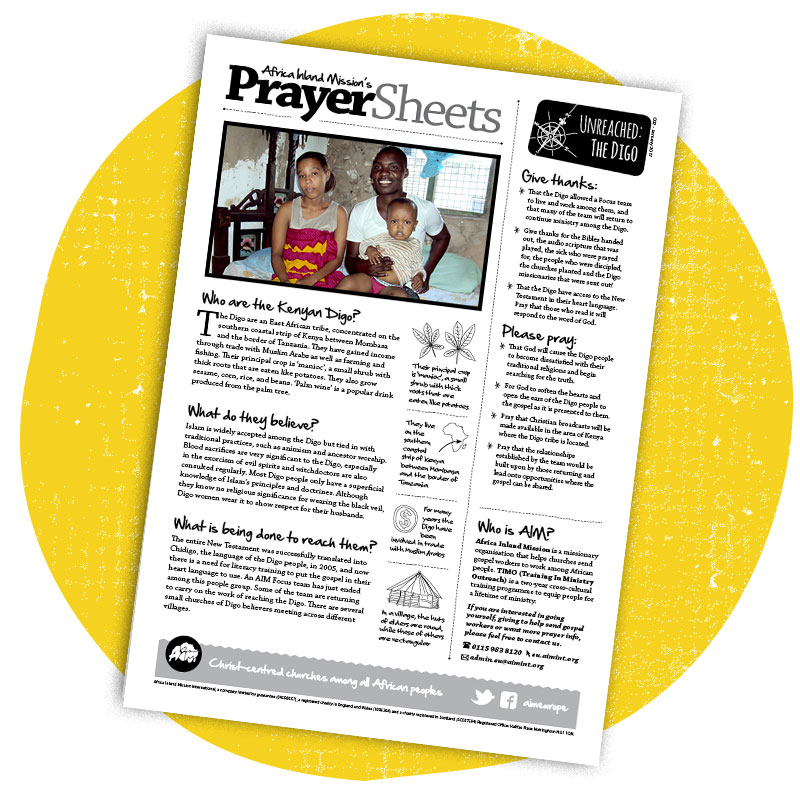 Prayer sheet
This printable prayer sheet provides a brief introduction to the Digo and a number of prayer points to help you pray for them. Use it on your own or with your youth group and church. Download the latest version here.