Paul and Helen, along with their three girls, serve in Kotido, a town in the Karamoja region of northern Uganda.
The nateripus tree is a small but hardy tree which survives the long dry seasons in Karamoja. Its white/blue bark marks it out across the brown landscape and it provides needed respite from the hot sun or shelter from the short rains. Here in the village of the same name there is a small church which has endured dry seasons but is now marked out as a beacon of hope in the arid church landscape of Karamoja. It is now thriving and the seeds of the gospel are being dispersed far and wide from it. 
Our family spent a very hot and dusty Good Friday in 2017 under a very small nateripus tree in the village worshipping Jesus with a handful of old women. They had been Christians since an old evangelist pastor planted the church many years previously, and had continued on quietly. They kept asking for people to come and teach them God's Word, as they had Bibles but none could read. So, with Christians from the church in town – most from another people group who don't usually like the Karimojong – we went and taught them about their great God.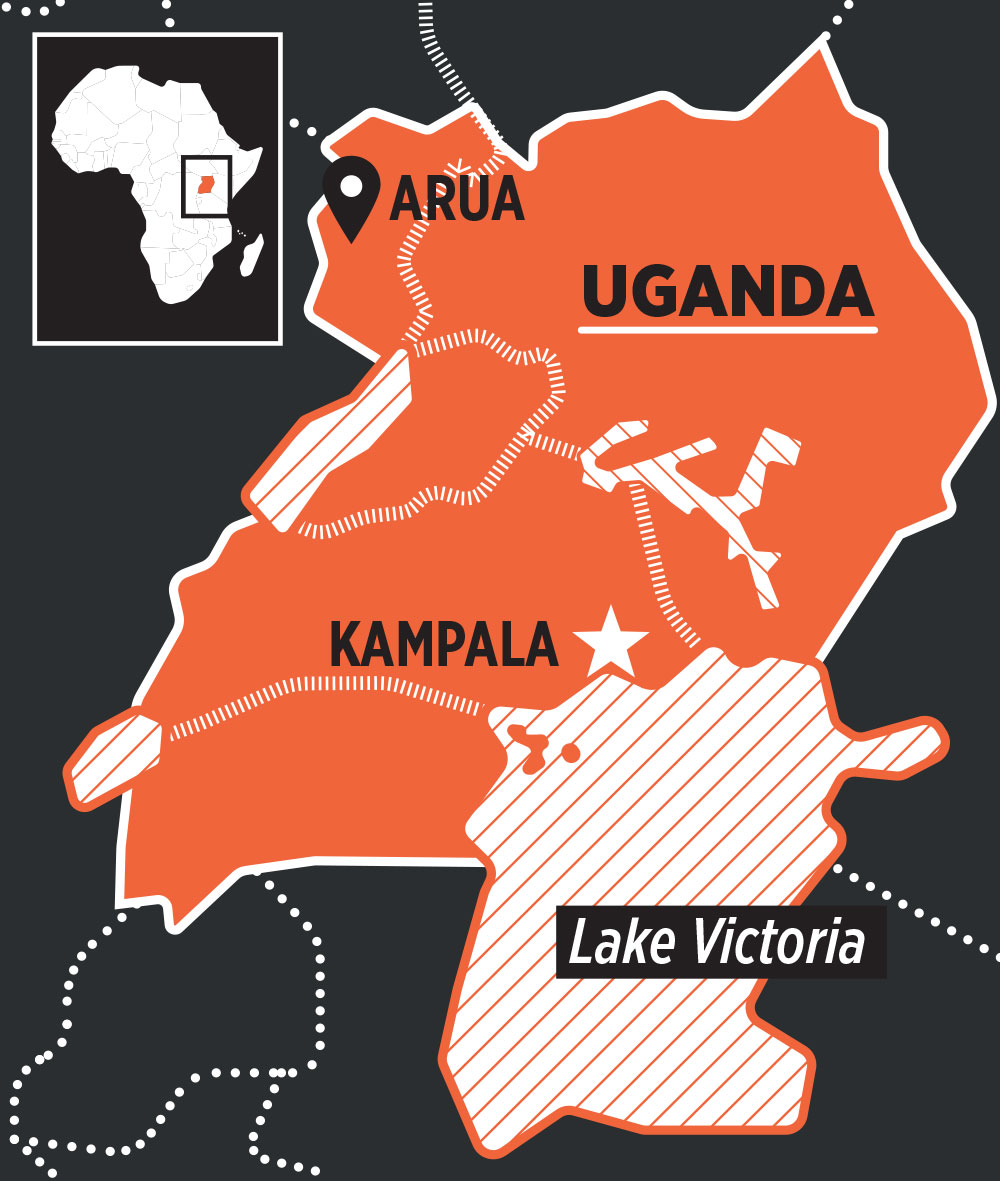 In early 2018 they were fed up of meeting under that very small nateripus tree they used as a shelter, so they asked for some help to build a shade. The young people from the church in town were delighted at this opportunity to practically love their fellow Christians, and many had building experience. For months these Christians from town would give up their Saturdays to mix concrete, lay bricks and erect timbers while those in Nateripus cooked for the workers and fetched water. The church in town also raised money to buy the building supplies. It was beautiful to see God's people come together to support this rural Karimojong church.  
Forming deep foundations
At the end of 2019 the simple church building was finished and the whole village turned out to worship in it. Since then the church body has continued to grow in strength. The Lord has brought hardened warriors to himself, raised up local leaders, converted witchdoctors and sent out evangelists to go to further villages to plant new churches.  
This simple church building has deep, concrete foundations to resist the regular testing of both the wet and the dry seasons but the true church, meeting under the shade of this building, is even stronger – built on the rock of Christ and it will not be shaken.