[content_block id=18274 slug=connect-january-2018]
Andrew and Anna Beckham, a doctor and a midwife, share how healthcare is bringing life in all its fullness to the Laarim people.
The Laarim are an animistic people group living in the remote Boya Hills of South Sudan. Their livelihood is dependent upon the annual sorghum harvest and their cattle. Due to their geographical isolation, the poor national infrastructure, and the ongoing civil conflict, the healthcare needs of the Laarim are vast. The bleakness of the situation, however, means that a light of hope shines ever more brightly. It is into this darkness that AIM sent a team in 2016.
"…it is to this place of loss that we seek to bring the abundance of Jesus"
Jesus said, "The thief comes only to steal, and kill, and destroy. I came that they may have life and have it abundantly" (John 10:10).
It is not hard to see the loss, death, and destruction that pervade every aspect of life for the Laarim, including healthcare. A loss of hope, where a fatalistic view of health and healing is widespread. A loss of trust, where rumours and fears of cursing and witchcraft are rife. A loss of life, leading to the destruction of families and communities. As the sun rises each day, the sound of mourning seems as familiar as the cockerel's crow. Death lurks round every corner, and clings to each soul here.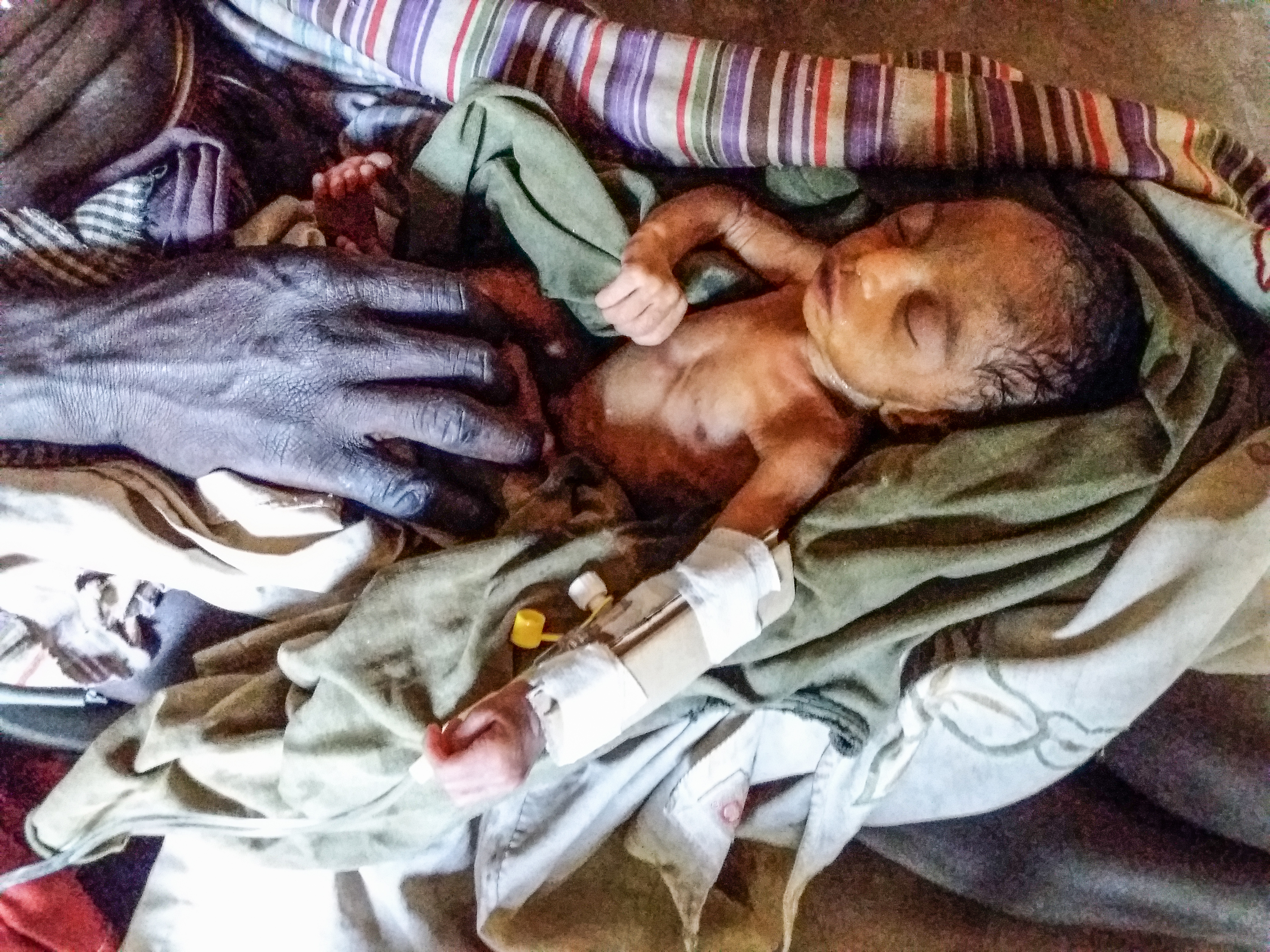 Because of God's Word
Nakwar is a new Laarim follower of Jesus from Cauwa village, where the Beckham family live. She gives her testimony about coming to know the power of Jesus:
I heard about Jesus from the missionaries sitting under the tamarind tree in my compound. I told them I was lonely. My husband is dead. His brother and mother are also dead. There is no one to help me. Jesus is the only one. God has helped me so that I may live. Mary (another new Laarim believer) helps me to understand every day.
Last month my daughter gave birth to a baby girl. After a few days the baby became very sick. Since I had accepted Jesus I wanted him to help me. I prayed. The missionary also came to help and prayed with me too. I did not think she could get better. But Jesus answered my prayer to heal her. Now she is better. Jesus is more powerful than sickness.
Now I want to stand firm in the Word of God. If you told me to go to Khartoum because of the Word of God I will go. Even to the Toposa [enemy tribe], even if there is fighting, I will go if God tells me to.
Holistic health
So it is to this place of loss that we seek to bring the abundance of Jesus. We point to the Good Shepherd, the only place of salvation and peaceful pasture. Jesus is the provider of complete, holistic health.
It has been a challenge to minister with a loving balance, feeling called to intervene when harm is being done and life is being lost, but desperately trying to avoid trampling the already damaged and delicate existing healthcare system. We praise God that he is in control. Last year when we first envisioned organising a meal and meeting at the local clinic to offer our involvement, we could not have anticipated that God would accelerate our roles and relationships much faster through a cholera outbreak!
We are now working alongside the clinic staff in a desire to train and disciple them in Christ-centred healthcare. We pray that God will draw and transform their hearts to make them shine as children of light. Whether in a medical or maternity setting, we are seeking to use our interactions to encourage patients to address not only their physical but also their spiritual health.
Healthcare among the Laarim is proving to be a powerful means of sharing the treasure of abundant life, whilst tangibly demonstrating the love of the Good Shepherd we proclaim.