Why are we involved in language and literacy ministries?
For the word of God is alive and active. Sharper than any double-edged sword, it penetrates even to dividing soul and spirit, joints and marrow; it judges the thoughts and attitudes of the heart" Hebrews 4:12. But what if God's word hasn't been translated into your language yet? Or if you simply have never been taught to read?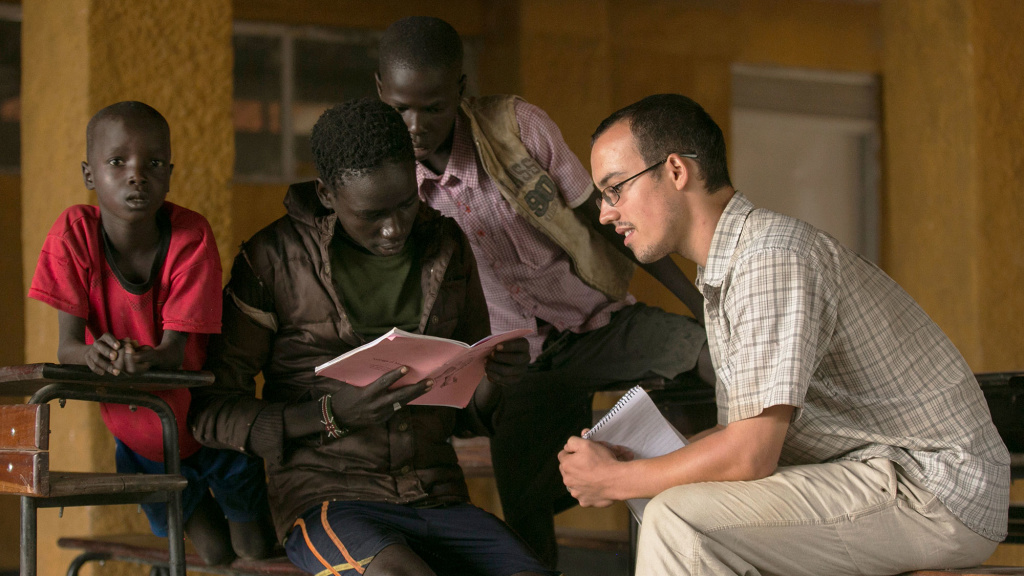 Hearing someone read and explain the word of God to you is powerful. But, the personal aspect of pouring over Scripture, reading and rereading passages, pondering over words and committing sections to memory allows us to immerse ourselves in the word and draw closer to God. For many in Africa, this experience can be limited. For many unreached people groups scripture just isn't available in their heart language, or the education system in their remote location means that they don't have the literacy skills to enjoy reading God's word.
This is where missionaries can make a difference. Those with a passion for languages can be involved in Bible translation, those with teaching skills can serve Africans learning to read. But all are involved in making God's word known and drawing his people into a deeper relationship with him.
Download a language and literacy opportunity sheet
Have a missions event or missions board at your church? Why not download a language and literacy opportunity sheet for others to find out more about serving in Africa.
How can I get involved?

Short Term
If you're taking a year out, a career break, early retirement, or just simply wanting to offer up time to serve God, you can apply either as an individual or as a team of two or more for 3-12 months service. In that time, you can be part of important work in teaching literacy skills, use your language skills, or be part of a team creating language and literacy materials.

Long Term
Twelve months to a lifetime… If God is calling you to use your teaching or language skills among an African people group we would love to partner with you and your church. You could join as part of a team, including our TIMO programme, and be part of pioneer ministry among the unreached, or work to support the existing African church in their outreach. 
Latest opportunities
Currently we have no open opportunities to serve here. However our opportunities are updated regularly so please keep checking. Otherwise you can get in touch with us and we can forward specific role directly to you, or even meet up with you for a chat to discuss your calling.
Get in touch: