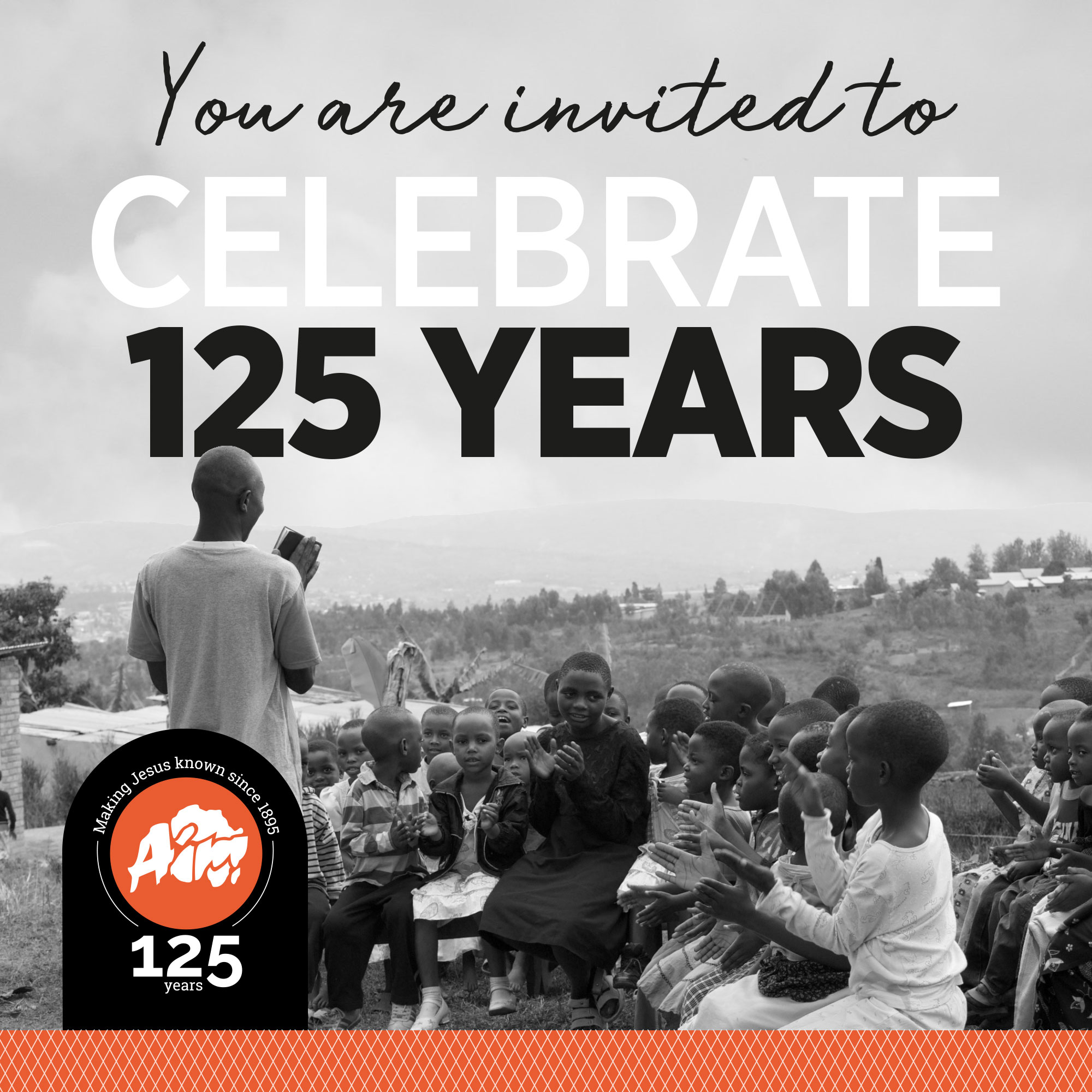 Our celebrations will now take place online on 26th September 2020. Sign up to either stream this event or to receive a DVD through the post.
Watch representatives from among our African partners as well as our International Director, Luke Herrin. Listen to interviews, testimonies and watch short videos.
There has been an abundant gospel harvest in Africa. Today there are perhaps as many as 185 million evangelical believers among over 630 million who would label themselves as 'Christian'. Missionaries serving with Africa Inland Mission, sent by the Lord of the Harvest, have been privileged to play a part in this since our founder, Peter Cameron Scott, landed in Mombasa in 1895 with a small band of missionary pioneers. Share in our celebrations. Hear about what God continues to do through AIM and our partners to establish his church in those swathes of Africa and among those African peoples where the gospel has yet to take root.