[contentblock id=53 img=gcb.png]
Angèle was accepted into membership of AIM in November 2015. She is a member of the Action Biblique Church in Meínier, Switzerland, and a graduate of the Geneva Bible Institute. Here she shares about her journey into mission:
My journey into mission
I grew up in a Christian family and decided to follow Jesus aged 12. Since a young age I liked to listen to missionaries' stories and was especially interested in nursing. I can clearly remember, when I was nine years old, that I was touched by a story from a missionary who worked as a nurse in Africa.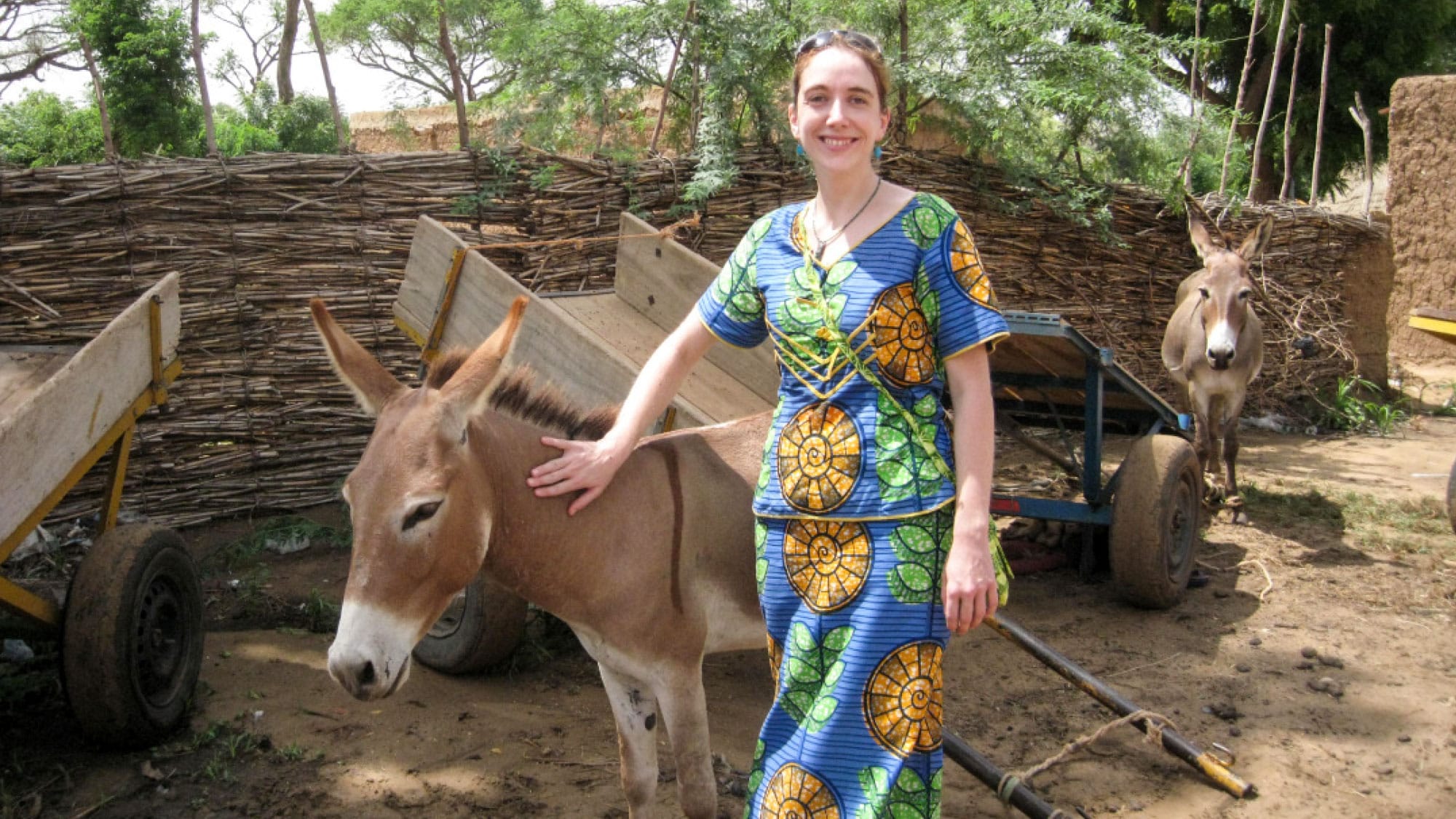 He who has begun a good work
Angèle's friends, Paul & Maureen Sloan, share about the joy of sending and supporting in mission:
We are privileged to support Angèle as she steps out in faith to serve with AIM. I (Maureen) had the privilege of serving beside Angèle in Niger over a period of more than three years at the CURE Hôpital des Enfants au Niger. It was a joy to see her daily trust in the Lord and his ways, and to see Angèle's heart to disciple women and youth.
We can see that the Holy Spirit has developed a life of devotion, discipline and love in our dear sister in the Lord. Angèle has a delightful sense of humour and ability to enjoy a simple lifestyle. We are confident that the Lord who has begun this good work in her life will continue as Angèle returns to full time ministry with AIM.
What will our support look like? As well as supporting financially, we are already in the habit of praying for Angèle every day. We will share her prayer requests with friends and our church. We will also continue to work with CURE Niger, on a visiting basis, and look forward to encouraging Angèle with the occasional visit.
I prayed to receive God's direction concerning all my choices. Whilst I was at school or working as a nurse in France I knew that I was where God wanted me to be, and that's the most important thing for me.
After working for five years as a nurse, I went to Bible school for one year and then worked for one year at that school. During that year I looked for a mission where I could serve as a nurse. God directed everything in a way only he can do and I went to Niger (2011-2014) to serve in a hospital. God used that time to change my heart and give me a burden and love for Muslims.
When I came back I hoped that it was just for a time! I started to discuss opportunities with some AIM missionaries. But first God had to work in my heart about my job. He helped me say, "OK, I'm ready to serve you where and how you want, even without a job!" I prayed for God's guidance and he gave me the conviction to join the Training in Ministry Outreach team going to Niger. Going back home!
At the beginning of May I will join that team to live with the Fulani in a desert area. I will share in team life, and learn their language and culture and begin to share with them that Jesus is the only way to God.